May 21, 2008
When you live in Montana you think about the weather a lot. Maybe that's true everywhere, but growing up in Southern California I don't recall contemplating the weather much. In the winter I'd wear long sleeve shirts and maybe a sweater. During the summer it was shorts and tank tops. In high school I only owned a couple pair of pants, because I wore shorts or skirts year round. I remember thinking 60 degrees was cold.
Now, I think about the weather everyday. Is it going to be cold or really cold in the winter? How hard will the wind blow today? Are we going to fry this summer? This "spring" I've been posting a lot about how cold and wet it has been. Then, we had a few days of summer. It was delightful. Today–cool and rainy–springtime.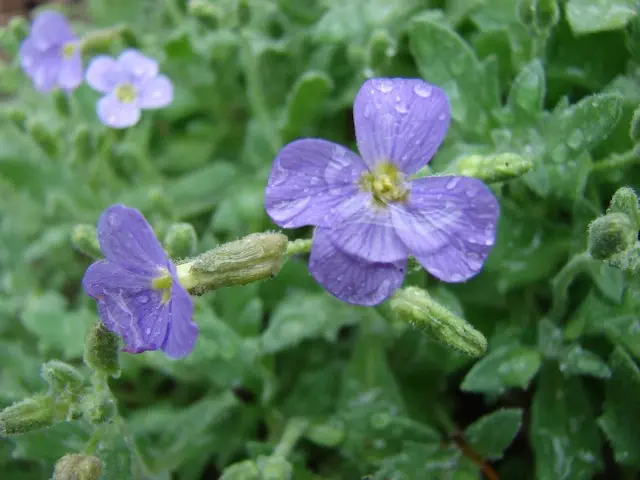 Raindrops on flowers in the yard
Thanks to the extended winter (actually, a normal winter) and a few days of hot temps (it got into the low 80s last weekend) we have a big, big snowpack in the mountains that has started rapidly melting. That means swollen rivers and flooding.
Yesterday evening Henry and I took a walk down to the Yellowstone while Mogie and Big H hung out with Anders. The river was raging. Everyone out enjoying the last day of summer (for now) was talking about high water, flood stages and mud.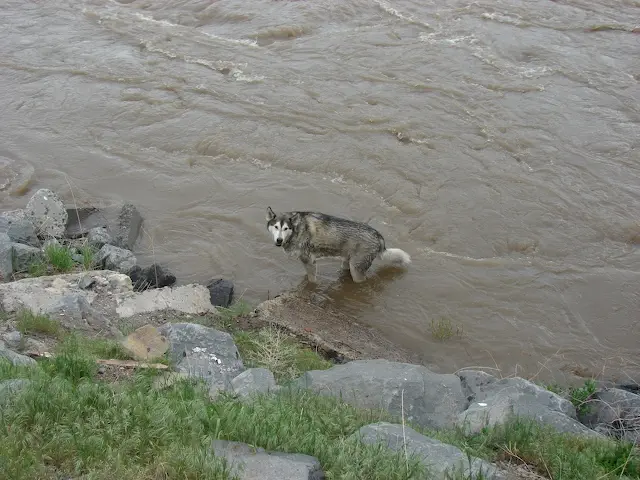 Rigby cools off in the river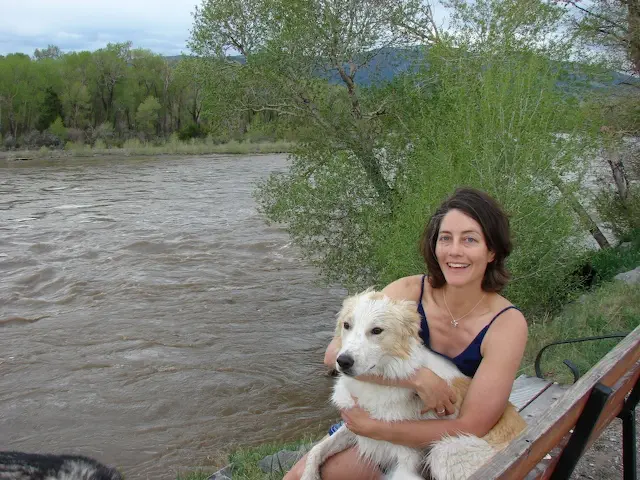 We ran into our friend Stephani and her pup, Nanuk, out walking.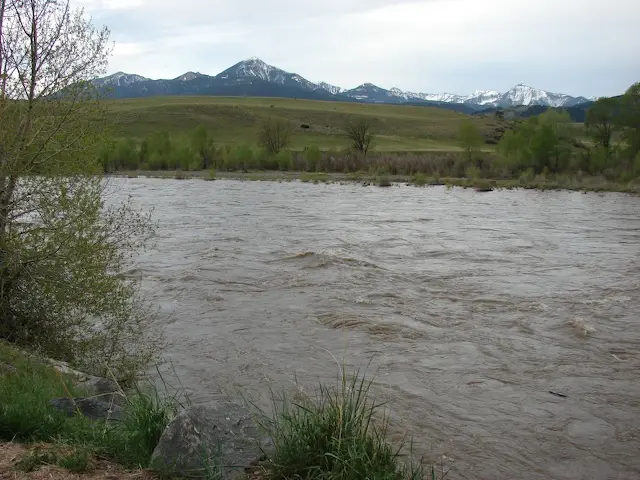 Looking downstream on the Yellowstone and across at the still-snowy Absaroka peaks.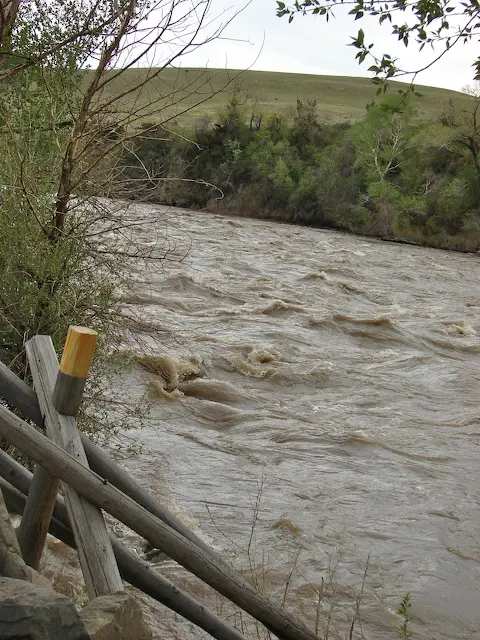 Our standard turn around spot on the river walk. Normally, the dogs and I walk out onto rocks jutting out of the river here. Those rocks are nowhere to be seen.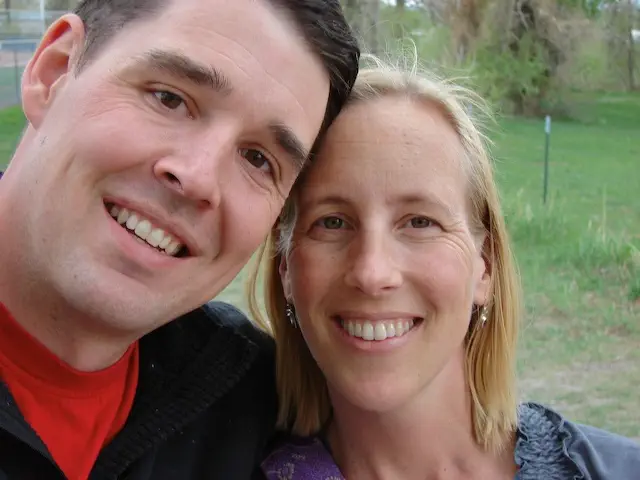 Henry and I watch the river from one of the benches along the trail.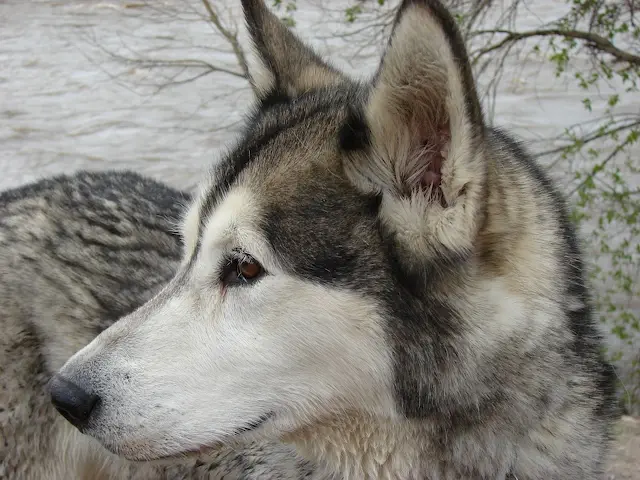 Rigby watches for horses off in the cottonwoods. He sees another dog instead.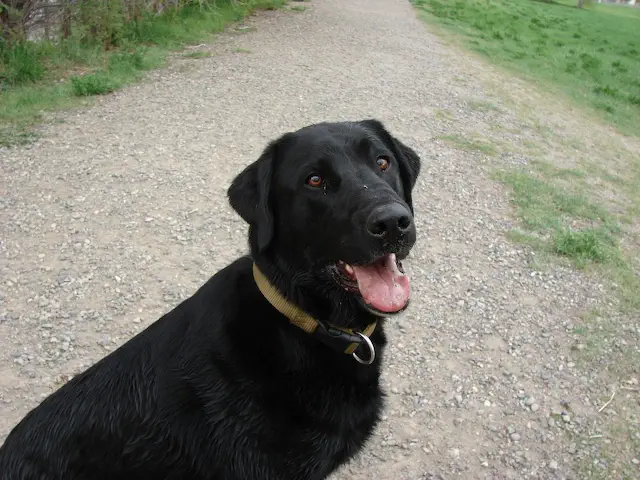 Diesel aims to please by sitting–as instructed–on the path. All he wants to do is fetch a stick.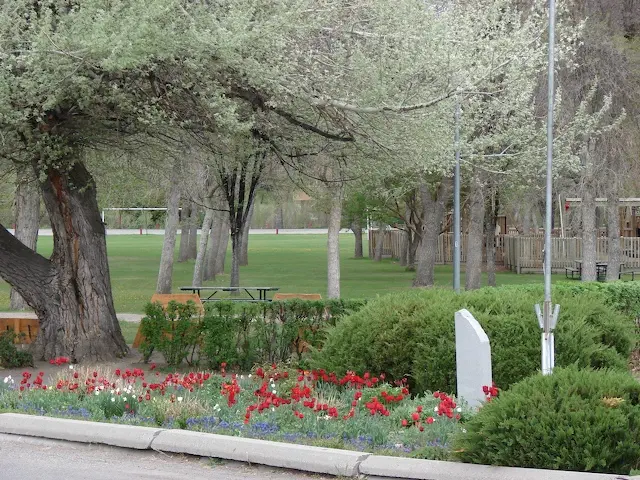 Tulips are blooming in front of Sacajawea Park on the Yellowstone River. Pompey's Playground (where Anders loves to play) can be seen through the trees on the right. This park flooded in 1997 when the river reached similar levels. Now there is a dike and a whole lot of rip rap to hold the water back.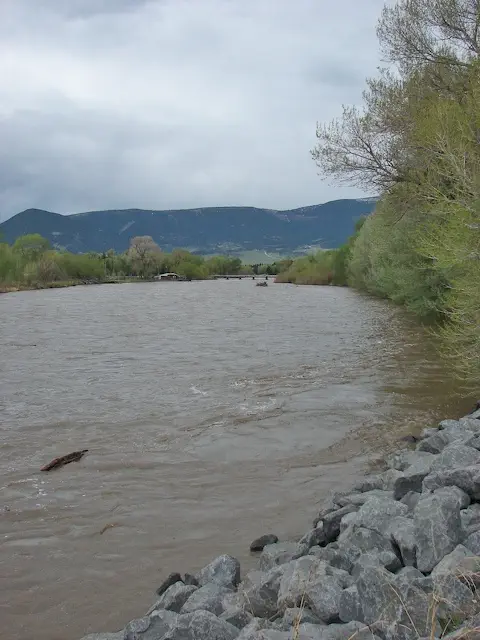 The river on May 20, 2008…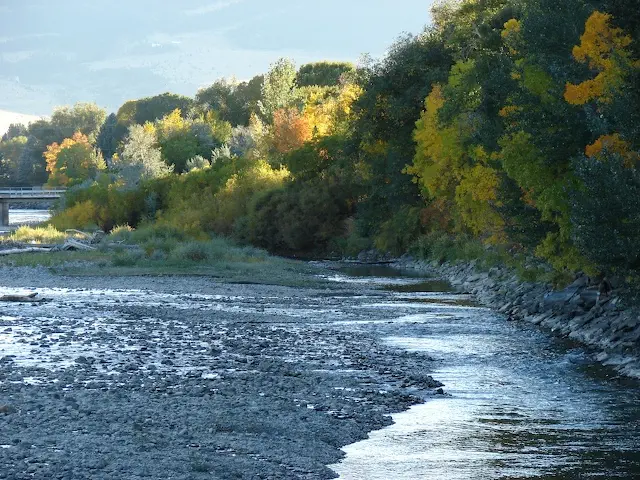 …the same location mid-September 2007.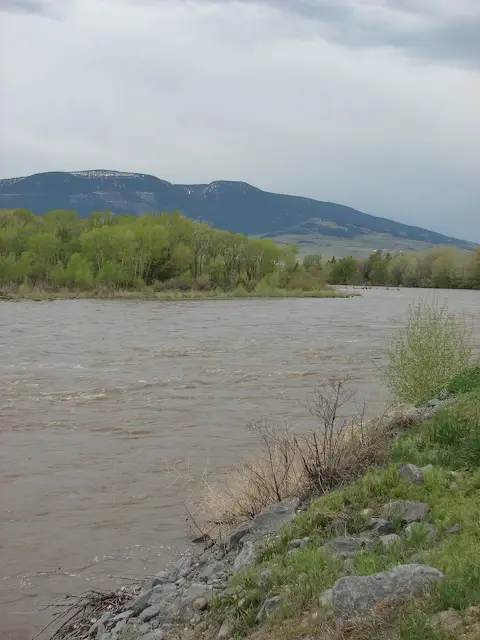 Looking upstream on the Yellowstone.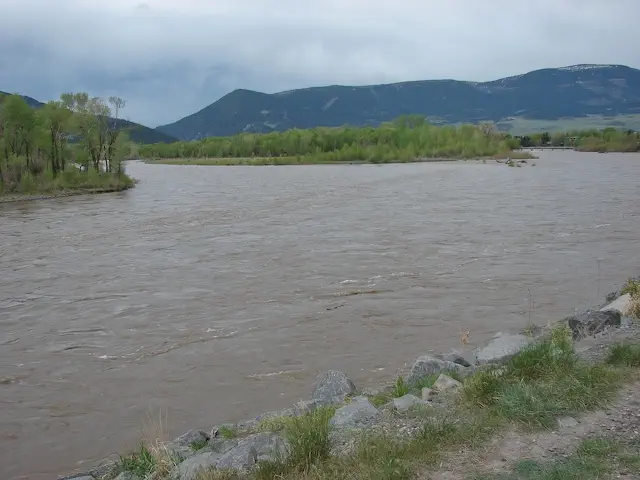 For comparison, the Yellowstone is less than 2.5 feet (at Carter's Bridge) all winter. Now it is above 9 feet.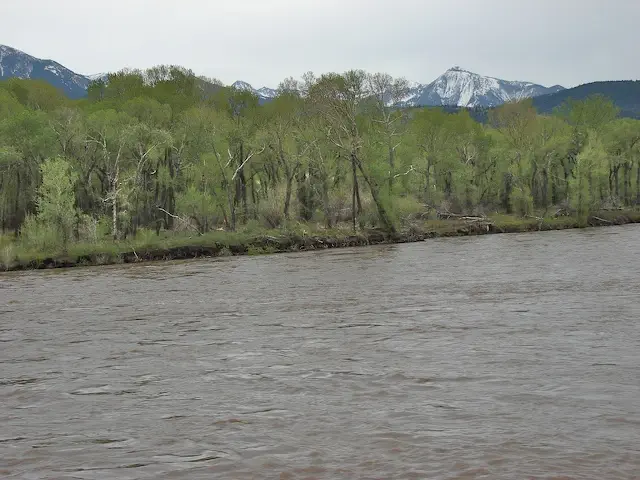 Flood stage for the Yellowstone around Livingston is 8.5 feet.