The Pebble Creek trail was all about endless meadows and more wildflowers than should be legal. Henry is going to break the dial on his mouse scrolling through these photos.
We did a lot of talking with our walking. Partly because we were a little concerned about running into Griz (we kept finding mountain sides where we wanted to spot a bear, but not near the trail) partly because we are trail talkers.
We laughed about the Double Rainbow Guy (oh my gosh, it's so intense!), we stopped at lots of flowers and Heather told me the entire story of The Titanic (and she almost made me want to see it, but it turns out the ship sinks in the end..). I got caught up on everything happening in Jackson and Heather knows more than she cares to about Livingston life. And of course we talked about our pups.
Total miles: 12.5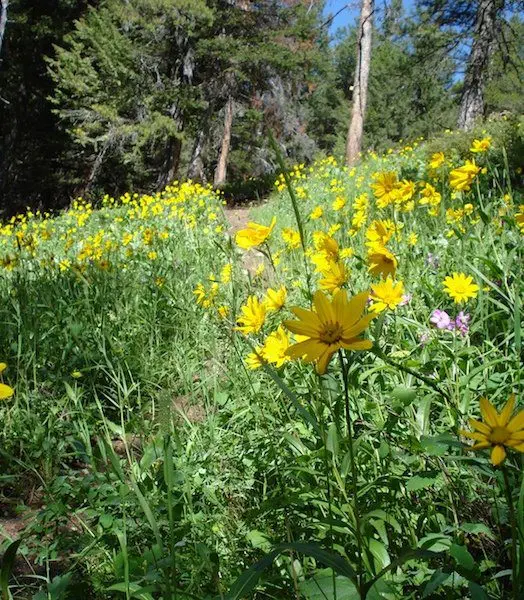 These cheery flowers welcomed us to the Pebble Creek trail.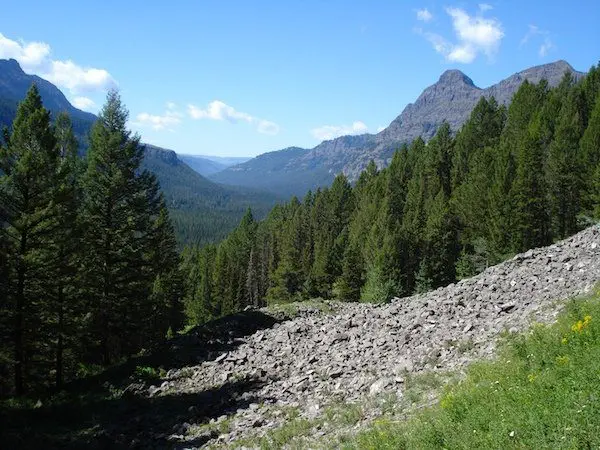 Looking across scree and down the Lamar Valley.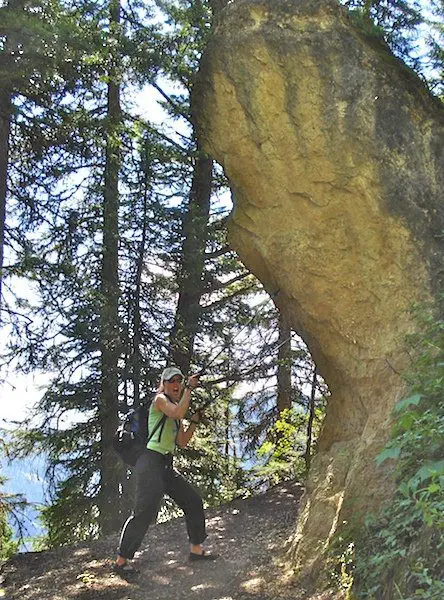 Me: Pretend you are holding up that rock with your poles, it'll be funny.
Heather: No it won't, but you'll think it is, so I'll do it.
(It would have been if you could have seen her poles.)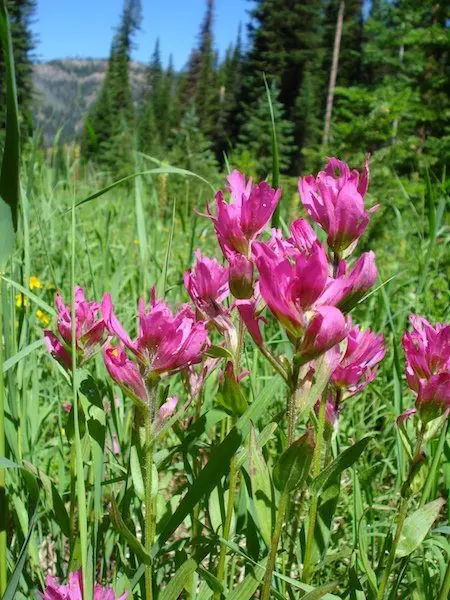 These pink paintbrush kept stopping us in our tracks. And led to much discussion about why paintbrush show up in so many different colors. Is it their genes or their environment?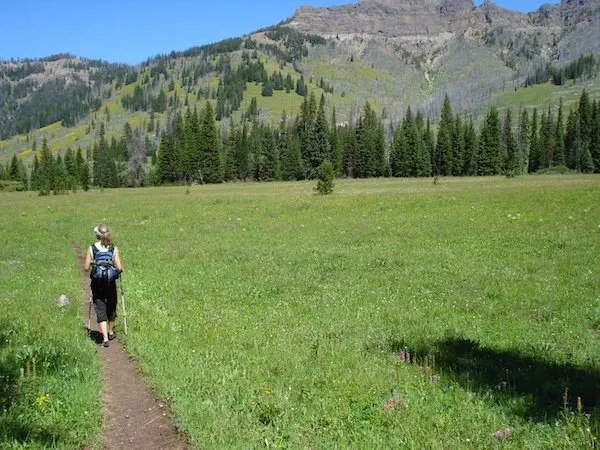 Another meadow chock full of wildflowers that a photo can't do justice to.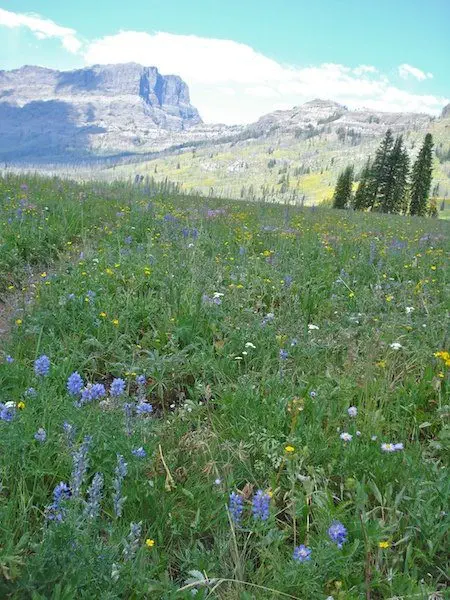 Are you feeling a little jealous, yet?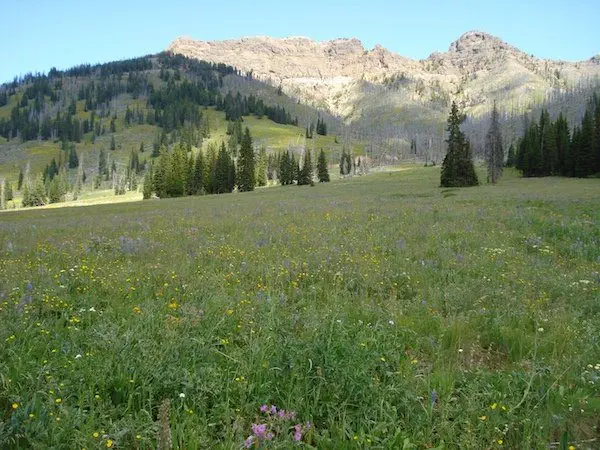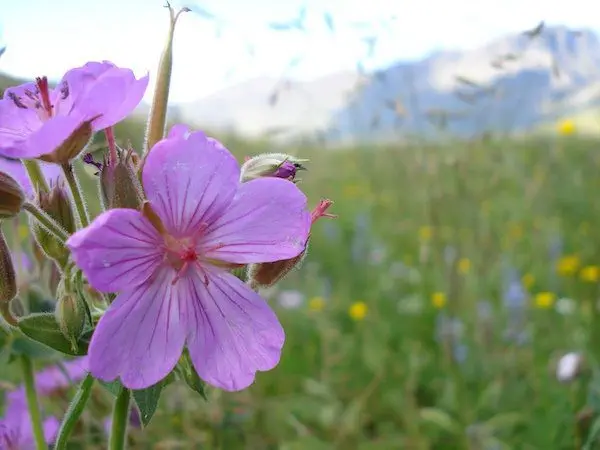 Geranium.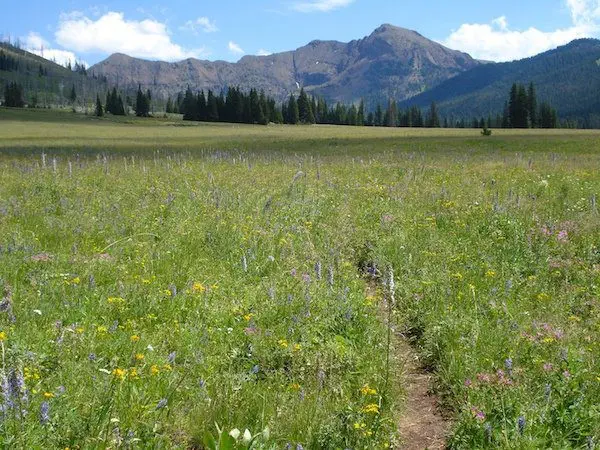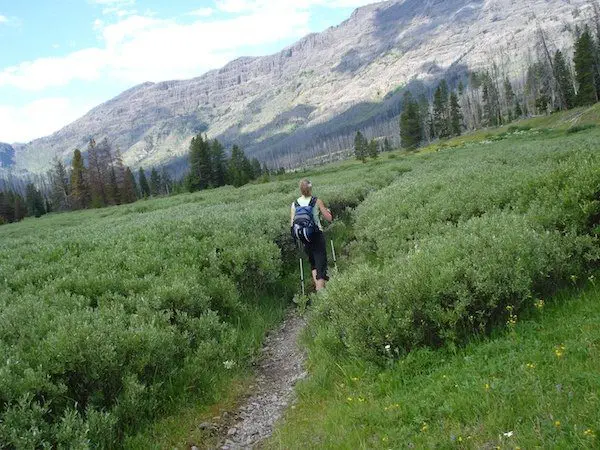 We headed into the shrubs here and eventually they were above our head. This is when we really started yelling "Hey Bear!" often.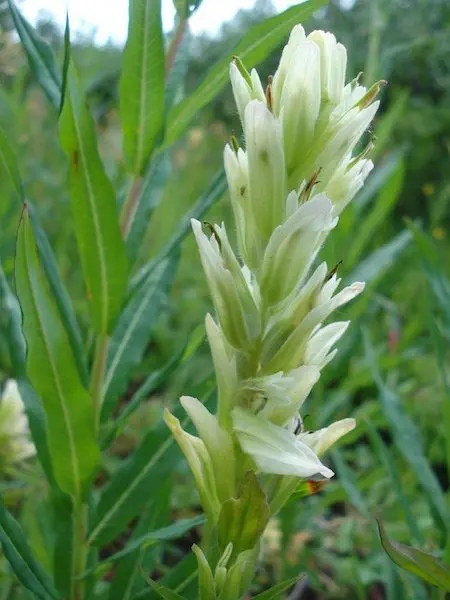 White paintbrush to add to the pink, red and orange ones we saw.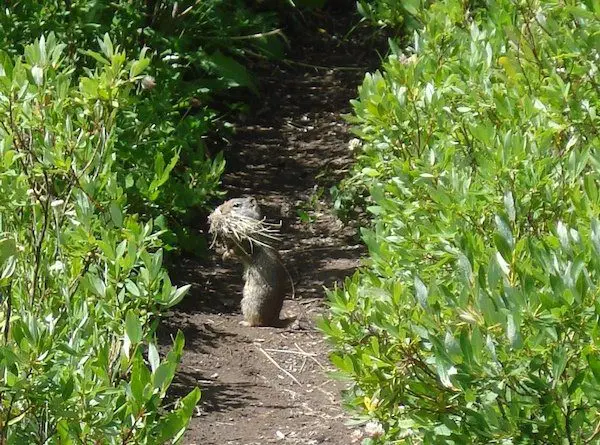 Winter prep.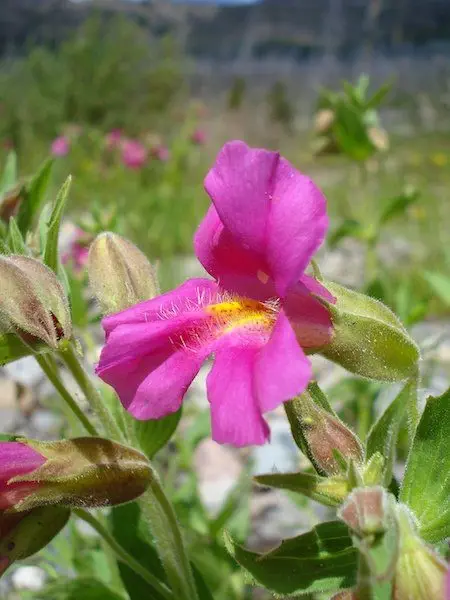 Monkey flower.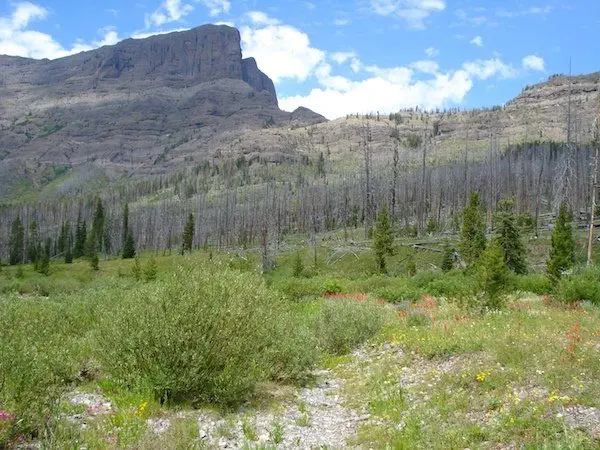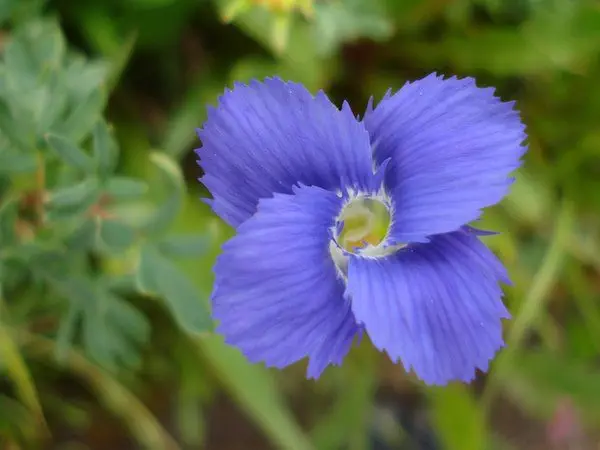 Fringed gentian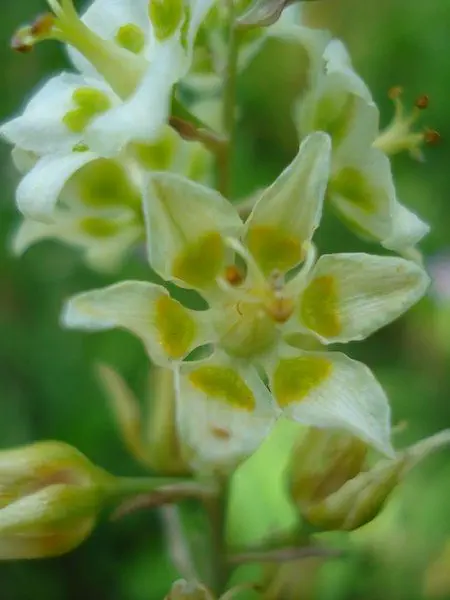 I can't find this in my flower book. Anyone know what it is?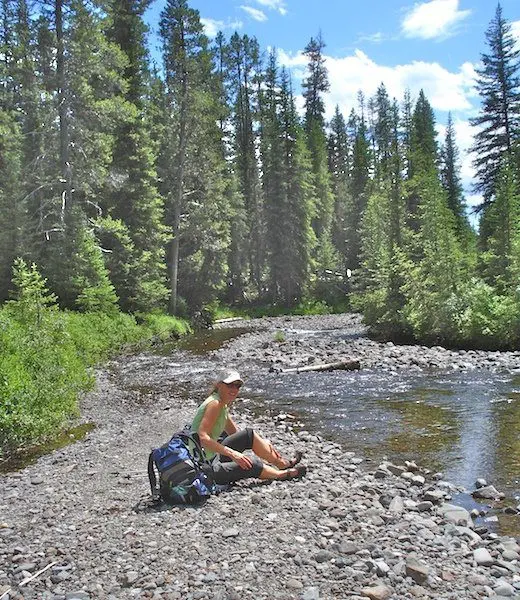 Taking a break by Pebble Creek and cooling our feet and legs. We were a little sore from the previous day's downhill.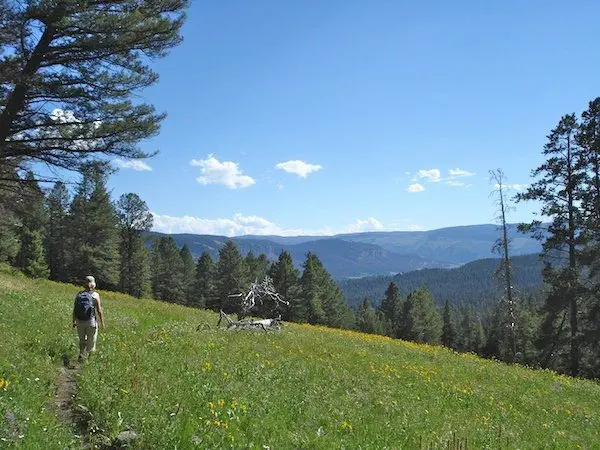 Almost to the trailhead at the Pebble Creek campground.
Meet the Double Rainbow guy here.
[video:youtube:B6TfGD6CQs0]
I can't get part 2 to embed, so go here to watch it.