March 9, 2008
Just be glad you weren't in the room next to us last night. Sweet little Anders woke up screaming 10 or so times. I sort of miss the jet lag and fever that allowed him to sleep 12 hours straight….
We got up at the break of 9:30 anyway and got ready for a big day in el bosque del arrayanas (the forest of the arrayanes). Since we were so late getting started we missed the boat (literally) and had to hang out until the afternoon.
When it was time to go we hopped on the boat and headed out onto Lago Nahuel Huapi–it is a big, big lake covering an area of 1288 sq miles and it is approximately 464 m deep. It is 76 kilometers long, and at its widest, 12km across.
We boarded the boat at Bahía Brava that took us to the end of Ismo Quetrihué.
We motored to the far end of the Ismo Quetrihué and the arrayanas forest. Ismo Quetrihué is a peninsula that connects to the town of Villa la Angostura. The arrayana tree is related to the madrone and has red peeling bark like madrones. However, it does not feel cool to the touch the way madrones do.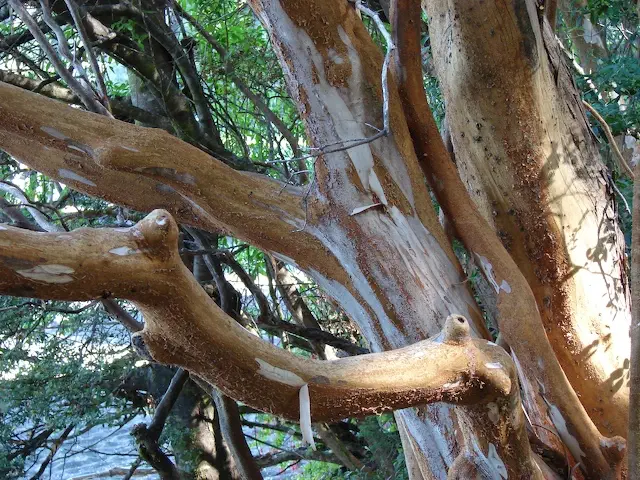 An arrayana tree.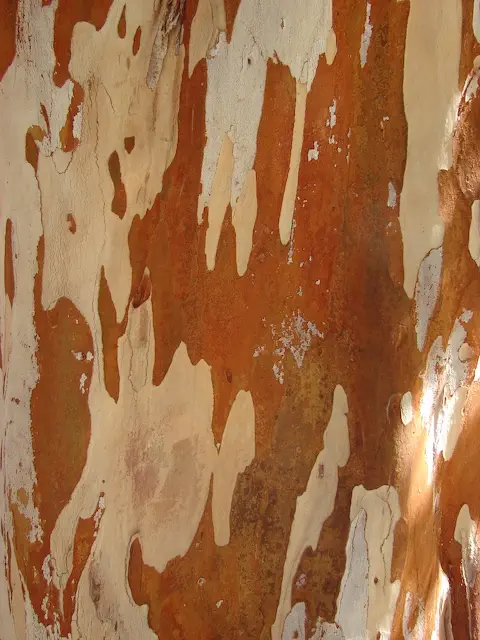 Arrayana bark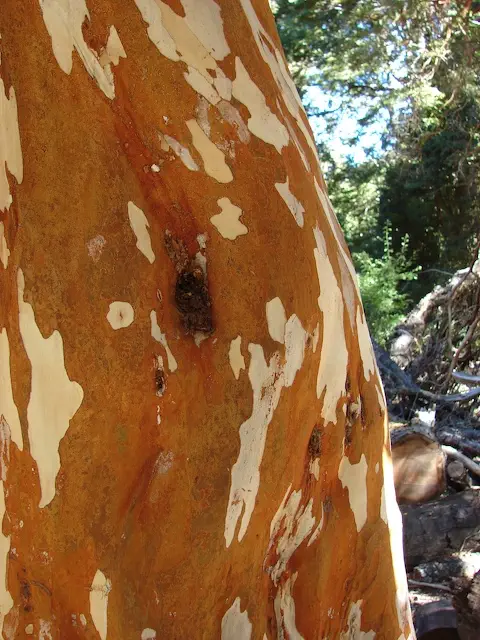 Arrayana bark belly
Apparently, this forest in the Parque National Nahuel Huapi is the only remaining forest of arrayanas. They soak up so much water through their bark, that no other trees or shrubs can live in their forest.
After strolling along the boardwalk through the arrayanas, we continued walking down the peninsula back to the bay (12-13 kilometers, depending on which sign you believe).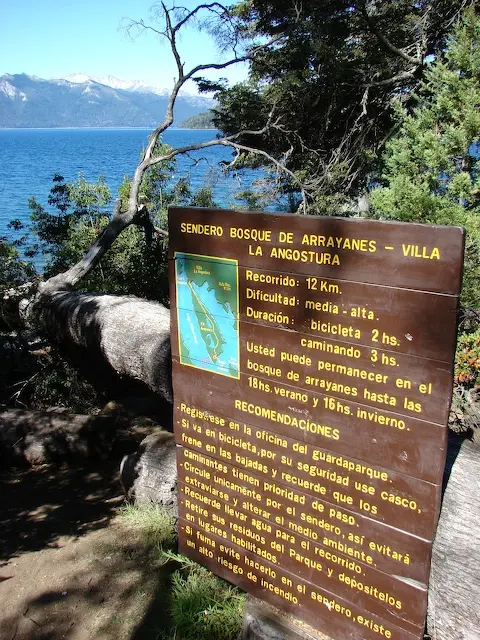 Trail sign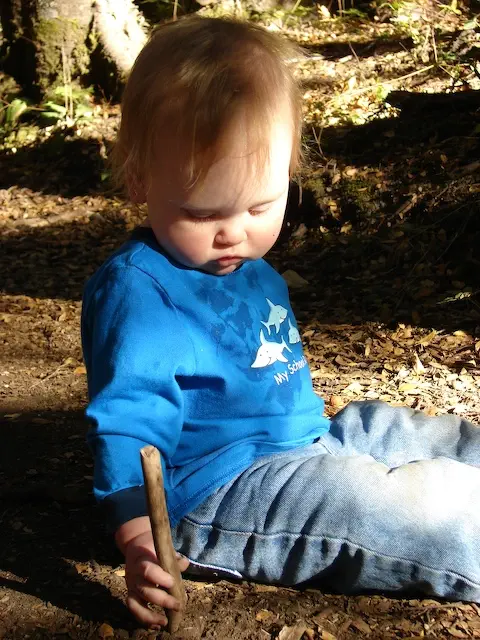 Anders plays with a stick on a rest break
The Foder's guidebook said it was a 3 hour walk and all downhill. Like many entries in this guidebook, it was not quite accurate. The first 3-4 kilometers were up and down–pretty rolling. Then it was mostly downhill. We passed one lake and were able to sneak glimpses across Nahuel Huapi into the Andes. Those peaks really grab your attention.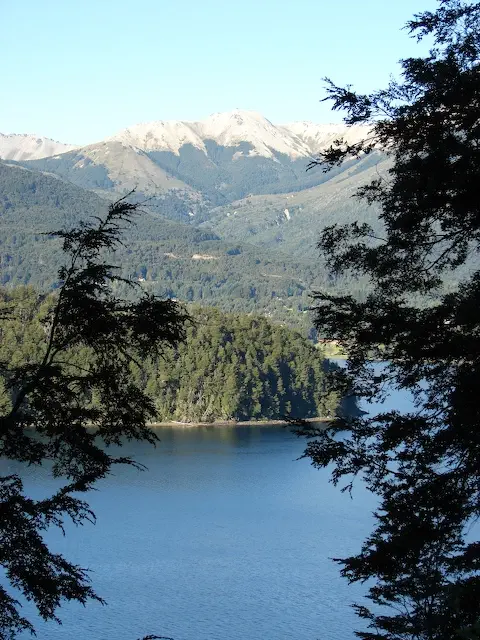 Lago Nahuel Huapi and the Andes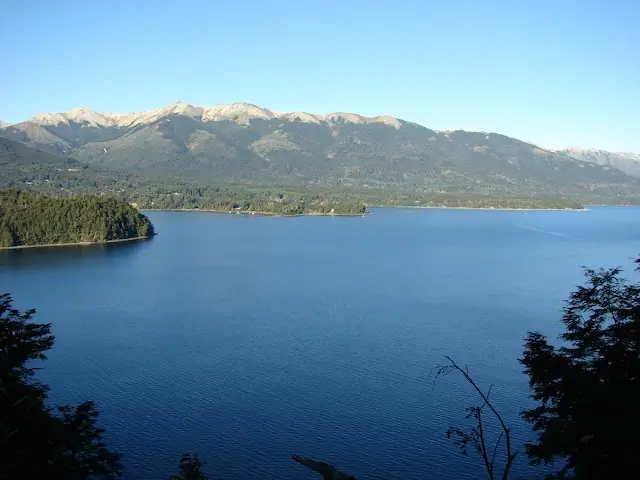 Lago Nahuel Huapi and the Andes, again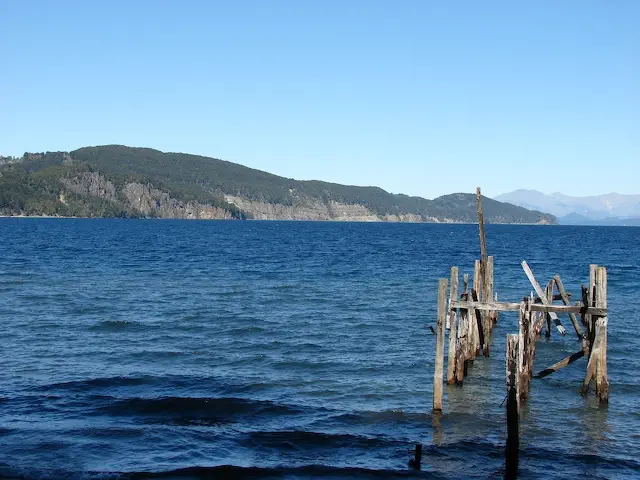 Lake Nahuel Huapi from the trail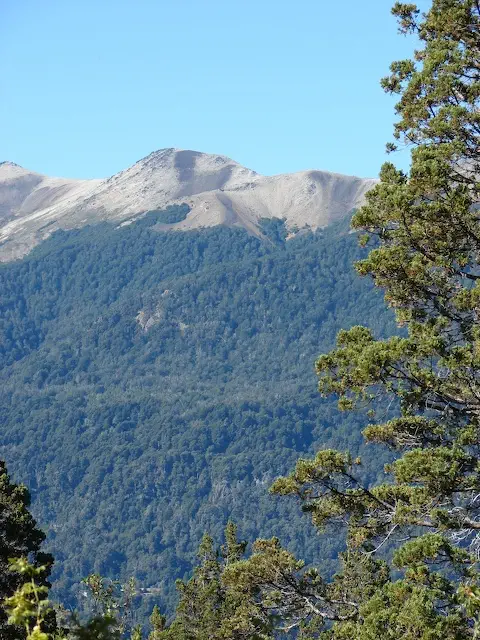 Looking across the lake at some Andes
The fushia were blooming as well as some foxgloves (imports from Europe?). There were also a ton of wild rose bushes which are invasive here–wherever there has been grazing, apparently. Big coihue trees shade the trail.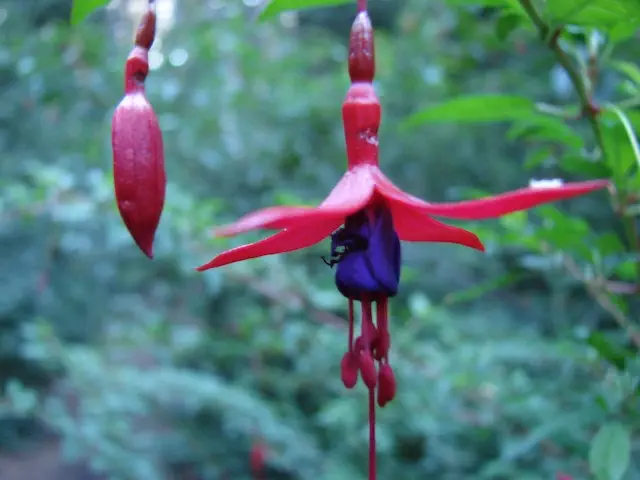 Fushia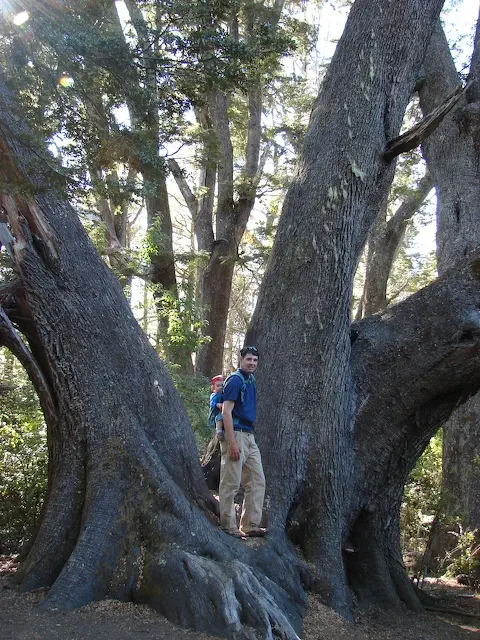 Henry and Anders in a coihue
Henry was good enough to carry Anders practically the whole way. He (Anders) slept for about 5 or 6k, then was awake to enjoy the ride. We stopped a couple times to play Anders' favorite game (and for me to snack) "pick up rocks and put them down somewhere else". Oh what fun it is!
Towards the end of the trail we walked along a sheer, and lovely, cliff. Then popped out at Bahía Mansa where we left our vehicle.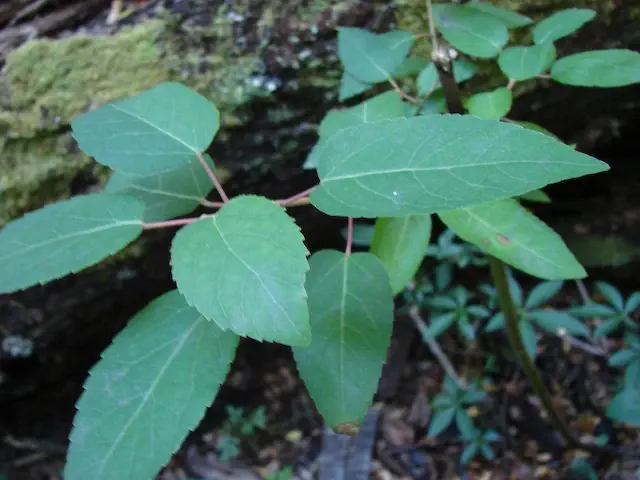 Pretty leaves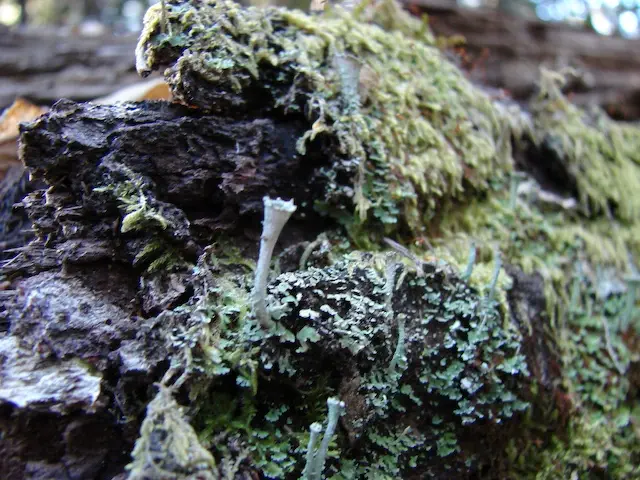 Lichen fruiting body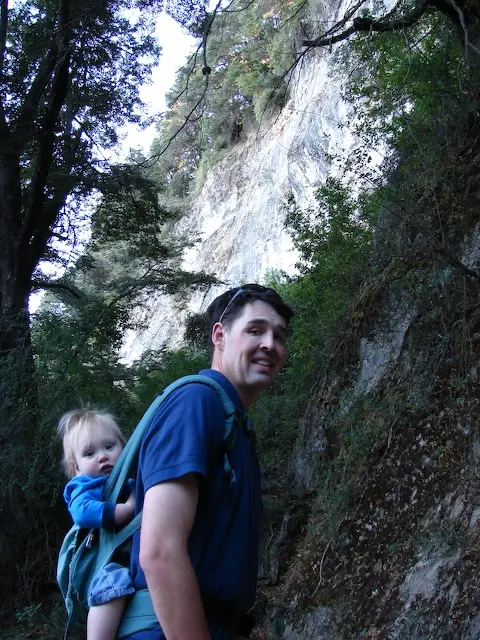 Henry hikes along a steep cliff face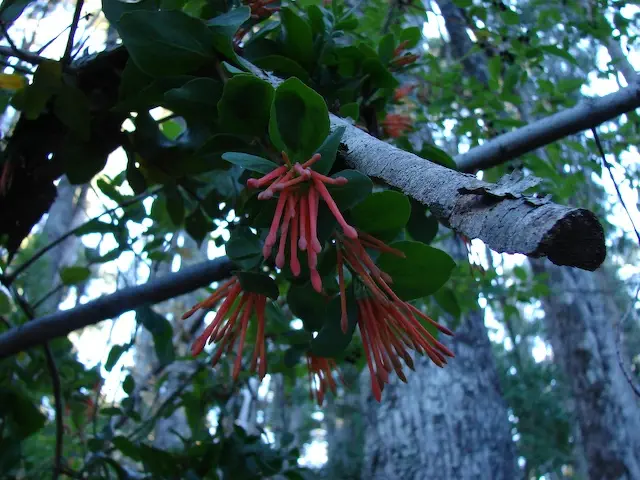 Cool, stamen-y flower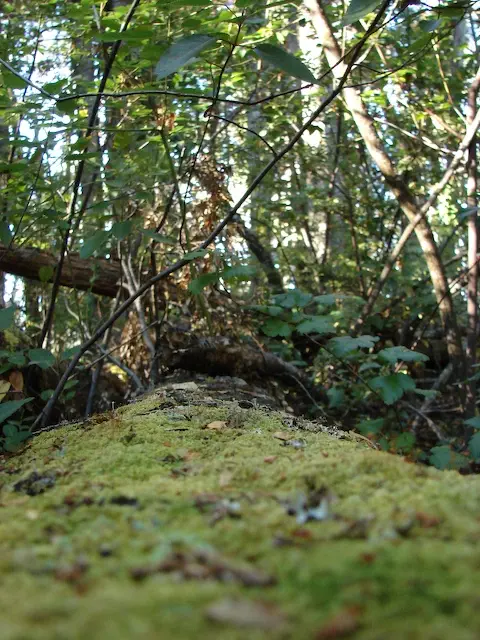 Lichen on a fallen tree trunk
Stay tuned for the trip into Chile…. or read Henry's blog for a sneak peak.