7.1.09 Afternoon Slack Rodeo. 10,000 spectators flock to Livingston each year to watch cowboys and cowgirls compete for the 10th highest purse in the country over the Independence Day holiday. Like most rodeos, you have to qualify to enter. Since this is a high paying rodeo, not just anyone qualifies. But, a few slots are left open and anyone can enter the Slack Rodeo and try to qualify for one of those spots.
The main reasons we went to the Slack were that it is free and it is in the afternoon. The regular rodeo starts at 8 pm (after the boys go to bed) and costs $13 for general admission.
You can read more about rodeos in this article I wrote for Big Sky Journal.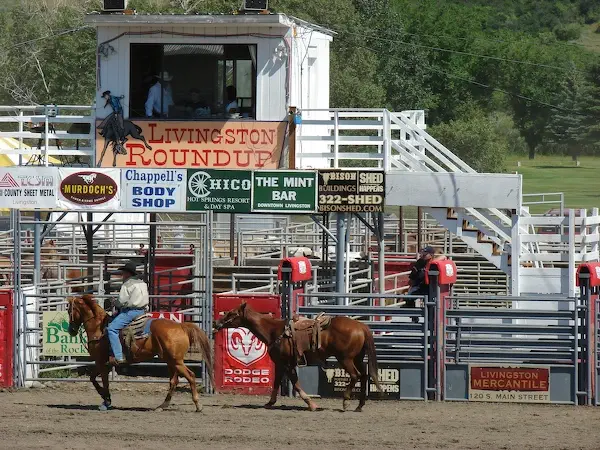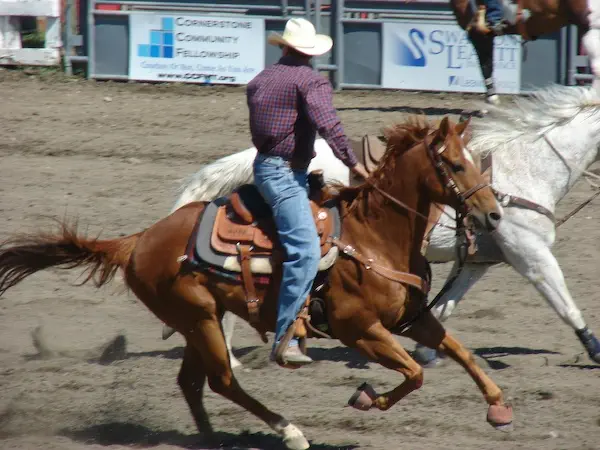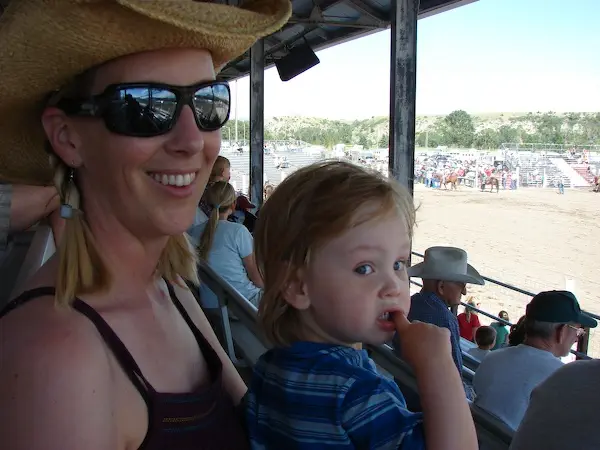 Slacking off.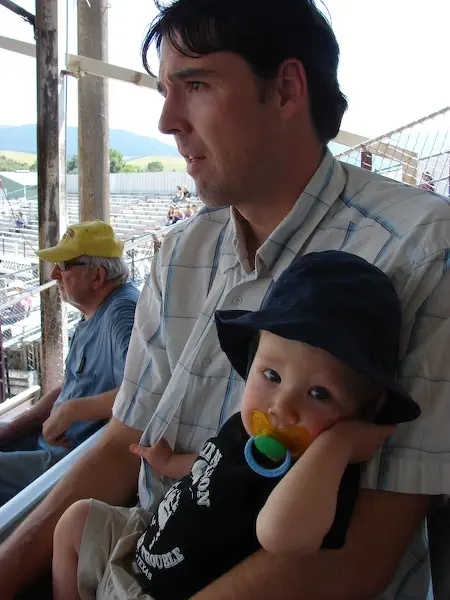 More slacking.
I tell myself they are just cuddling.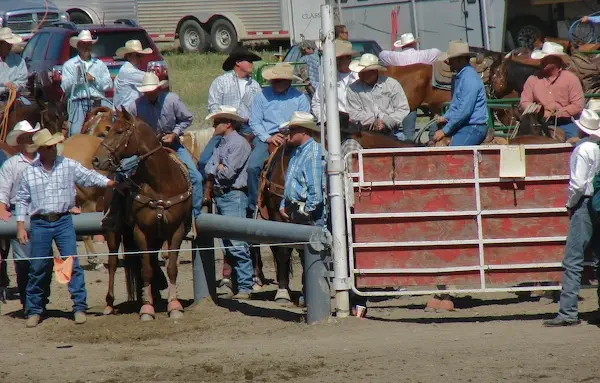 Cowboys waiting for their turn to rope a steer.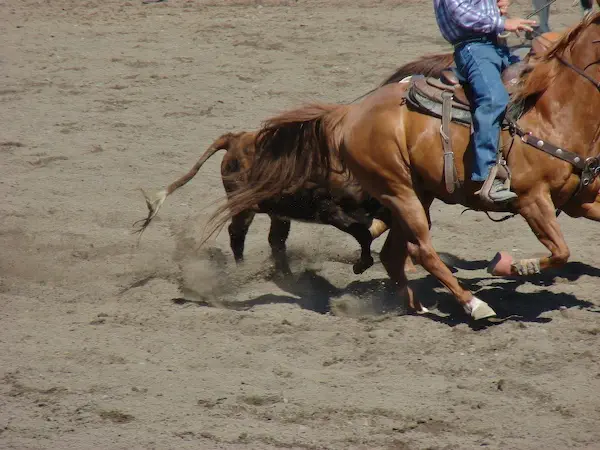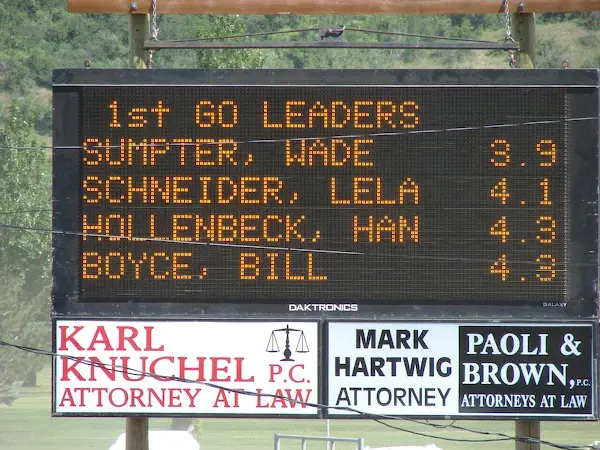 If you want your kid to be in the rodeo, you better pick a rodeo name. Something like Ty Cade or Cody Miller or one of these. I think someone should make a Facebook quiz called "What's your rodeo name?".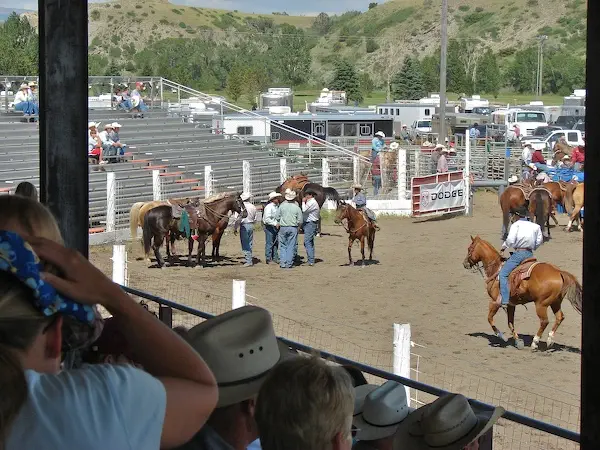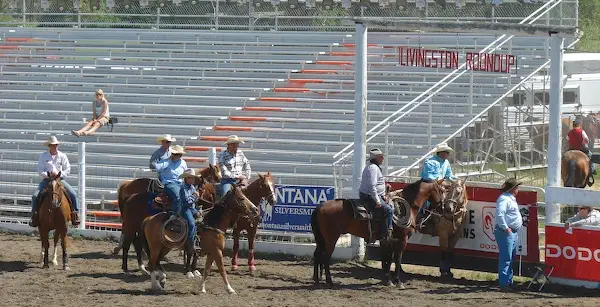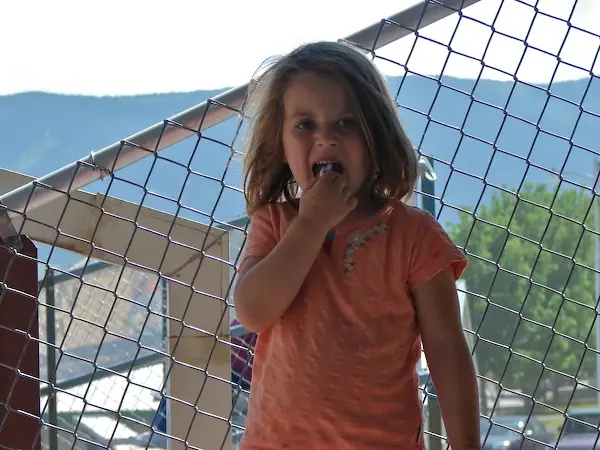 Chloe eats cotton candy.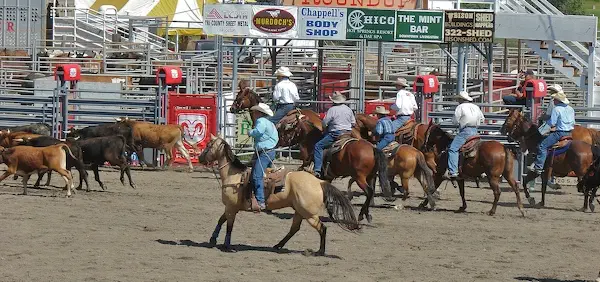 Get along little doggies.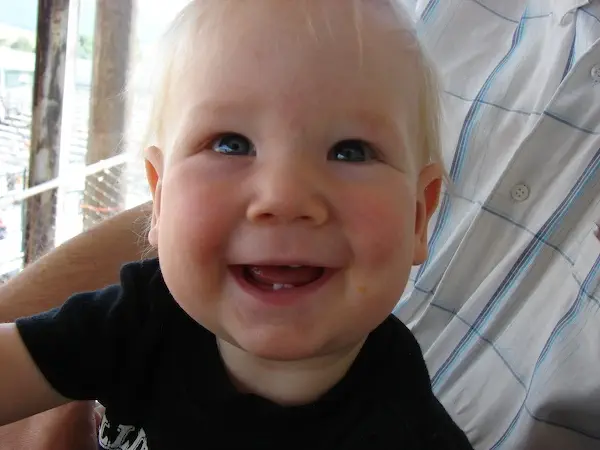 One of the top two cutest rodeo spectators.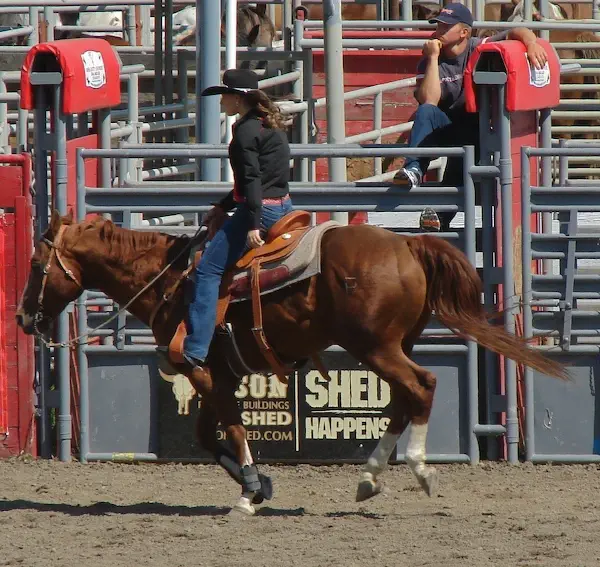 The only cowgirl we saw, but we were only there for 1.5 hours of the 5 hour event.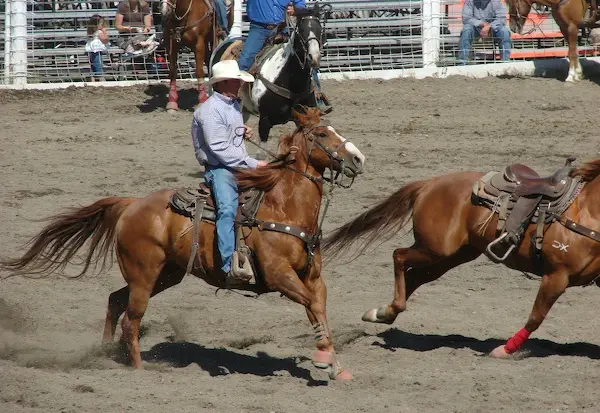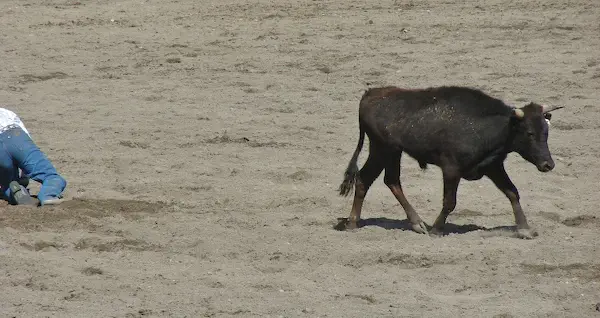 That steer is out of there!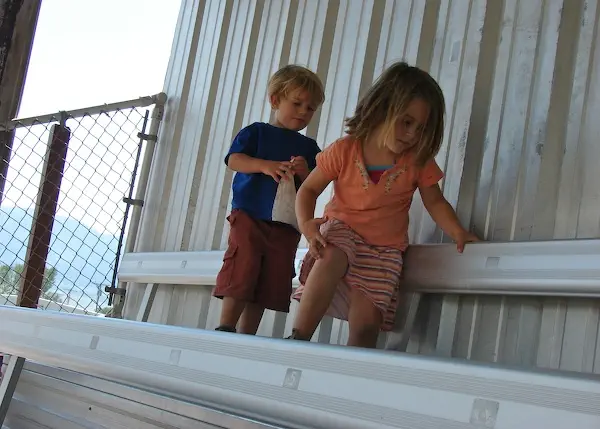 Ben and Chloe provided in-stand entertainment.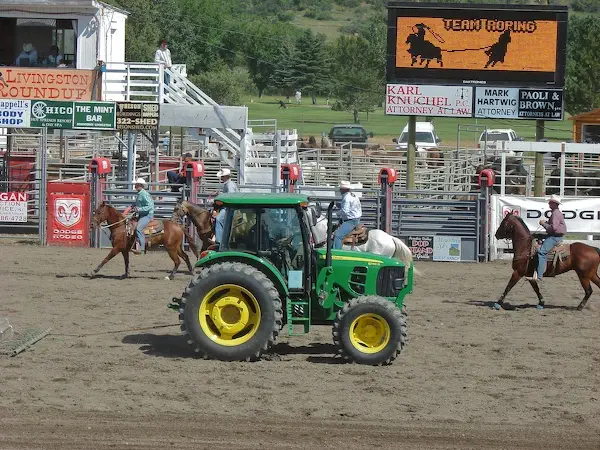 Someone sitting in front of us called this the rodeo Zamboni.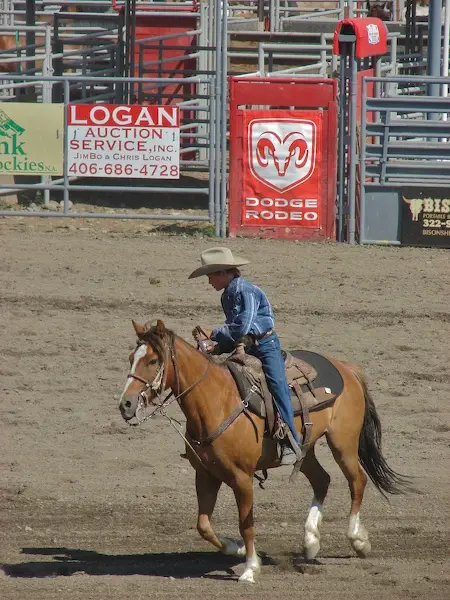 Little boy, little horse.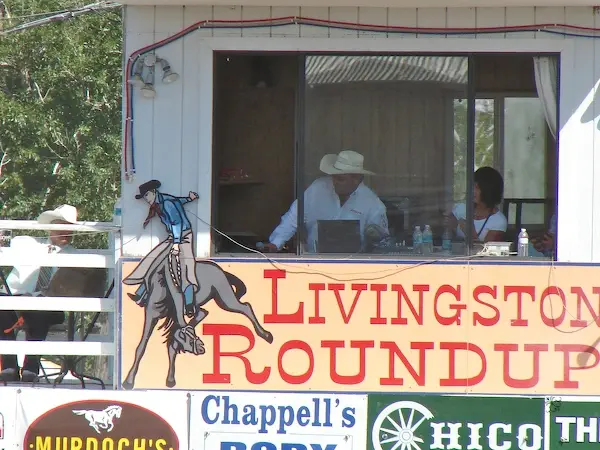 The announcer looks up from his laptop. Is he checking email?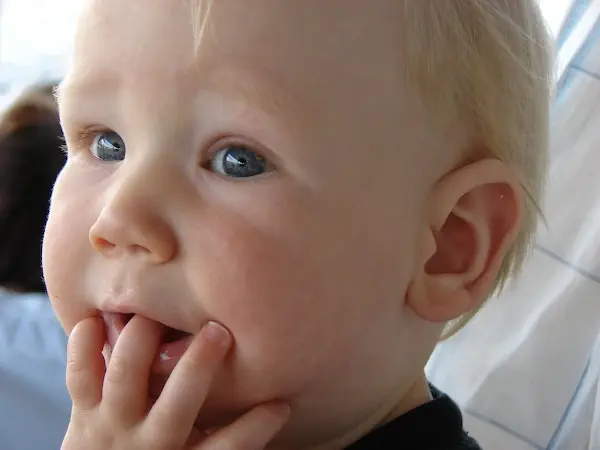 Finn hopes the steer don't get hurt with all that roping and wrestling.

Team roping.
Well, that's what we did from 3:30-4:45 yesterday. Someone take the camera away from me! The next few hours will be thoroughly documented in my next post.
Oh, and there is a great article in High Country News about PBR rodeo. That's "professional bull riding", not "Pabst Blue Ribbon". Read it. If you want.