For the third year, we entered Anders in the Sweet Pea Children's Run. For the second year, Anders didn't really like it.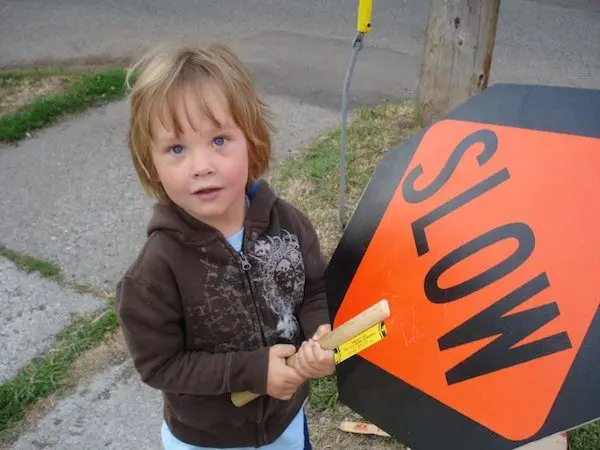 Before the kids' run we volunteered at the Bozeman Classic. Anders and I stopped traffic at one corner and H and Finn were at another.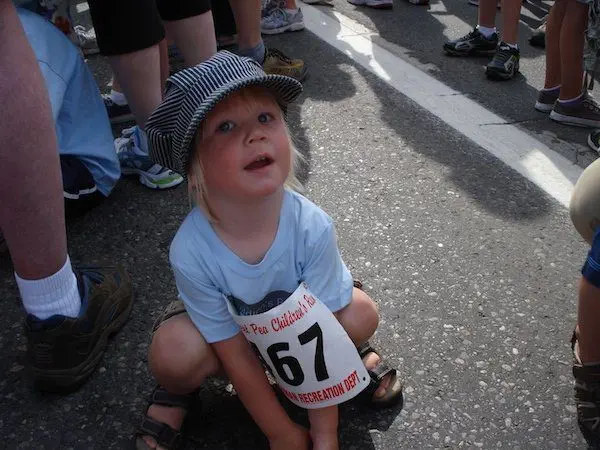 Finn's looking pretty happy…for now.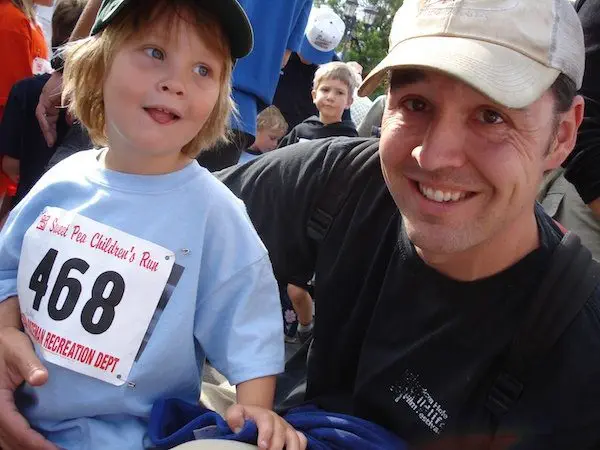 Anders is happy to be there, too.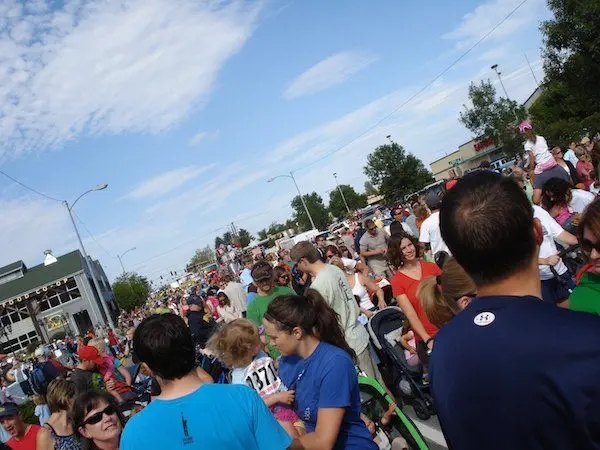 Lots and lots of people join in the kids' run fun.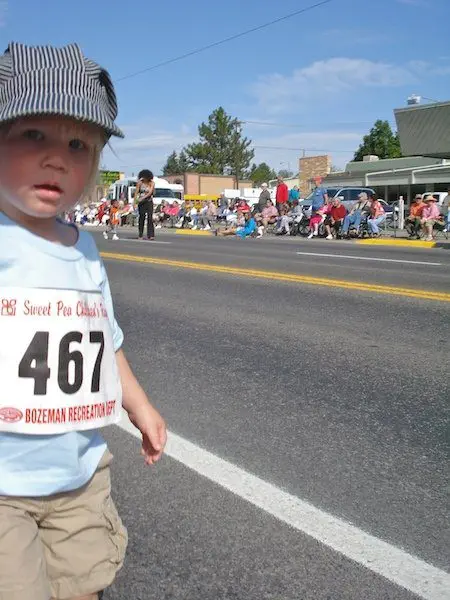 Not so happy anymore.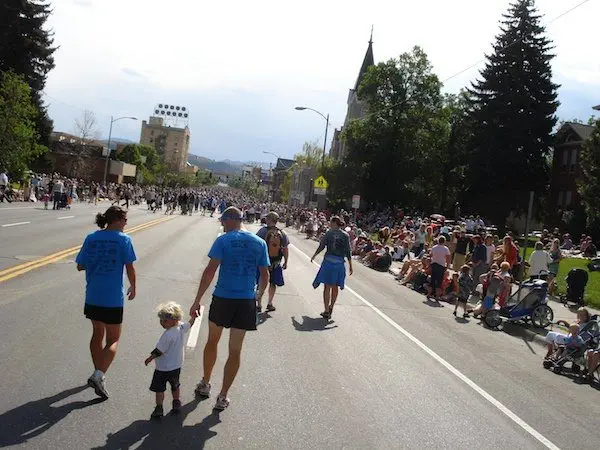 Finn and I are falling behind. H and Anders are up there somewhere.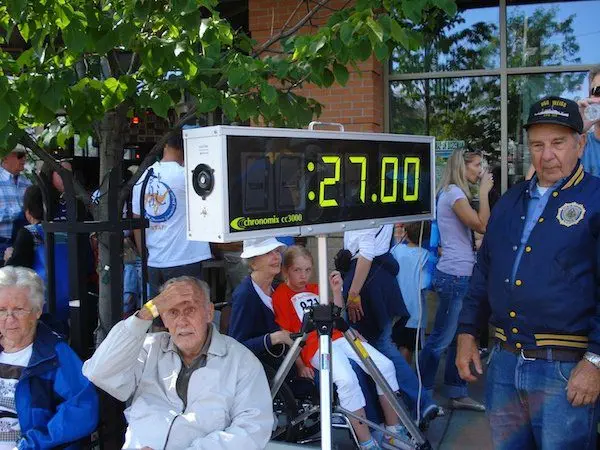 Just 27 minutes to go 1 kilometer.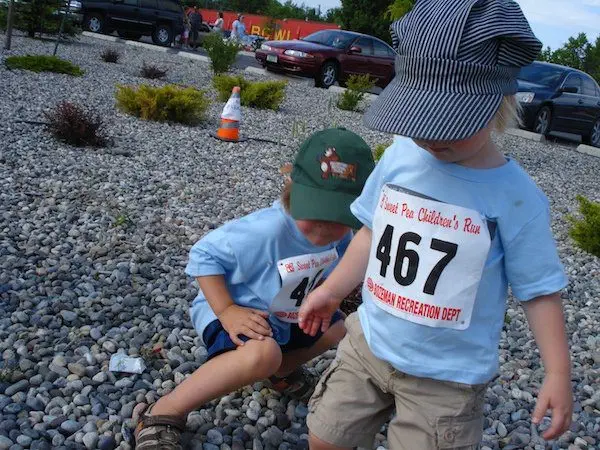 Playing with rocks is much more fun than participating in a race.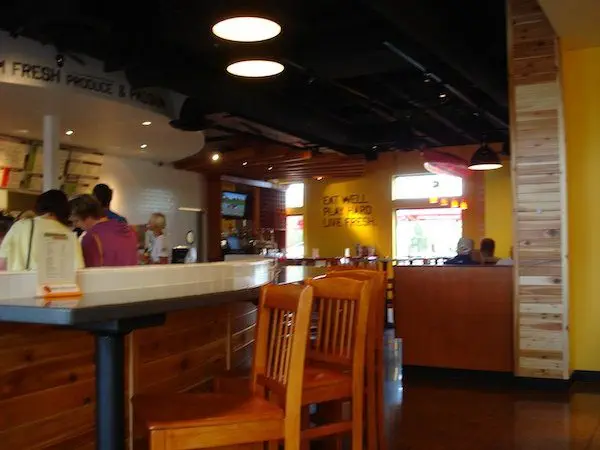 After the race we went the the brand new Baja Fresh in Bozeman. Baja Fresh started out in little ol' Newbury Park where I grew up. I think the original one was better.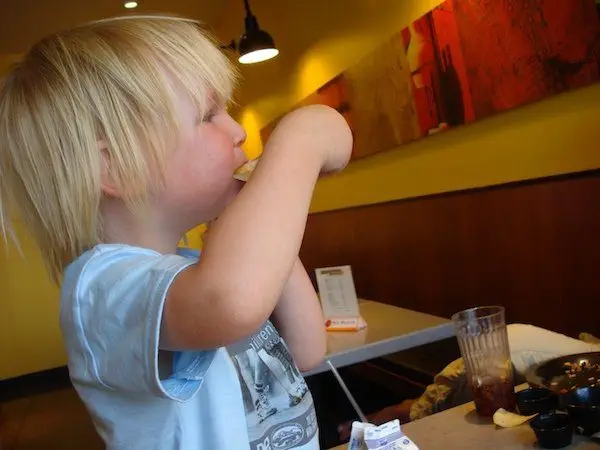 Finn liked the chips and salsa, though.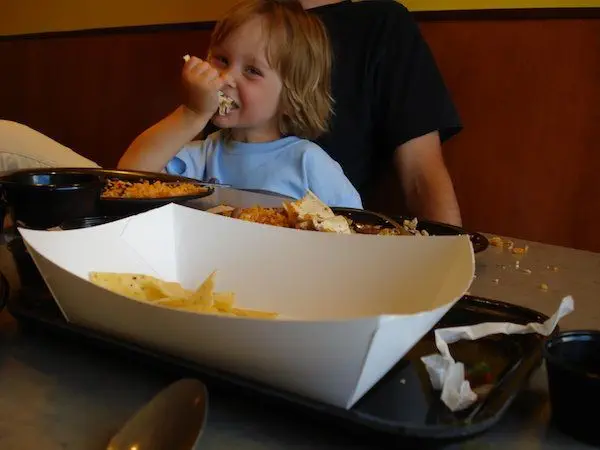 Anders dug the quesadillas.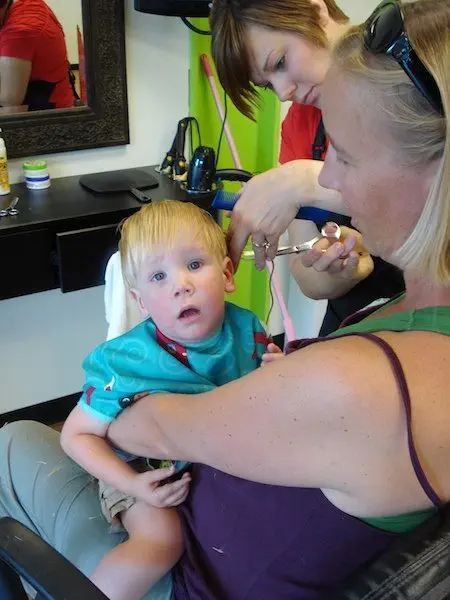 Then we decided to get the boys haircuts. Again, Finn was not happy.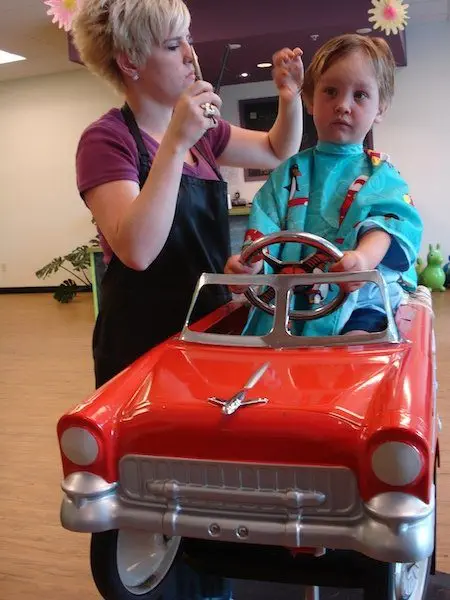 Anders liked the car and didn't mind the haircut.