We try to do something fun as a family on the weekends. Sometimes we have to motivate since H and I both feel like we should be working rather than out flitting about. But, it is important to be together. Plus, having fun is more fun than working. That's why it is called having fun.
This past weekend was packed full of activities. We started out with breakfast at Chads on Saturday morning. Then walked home in time for Anders' nap. (I would have napped, too, had Finn allowed it.)
When Anders woke we headed over the pass to the straw bale maze in Bozeman. If you aren't familiar with the concept, it is exactly what it sounds like–a giant maze made with straw bales that you find your way through. And you pay to do it. This particular maze had four flags you had to find before exiting. Anders started out in a run and zig and zagged through the chutes with H and I trailing behind (and Finn strapped to my chest in the bjorn). Once he got tired of of running, he got to ride on Henry's shoulders. I'm happy to report we made it out.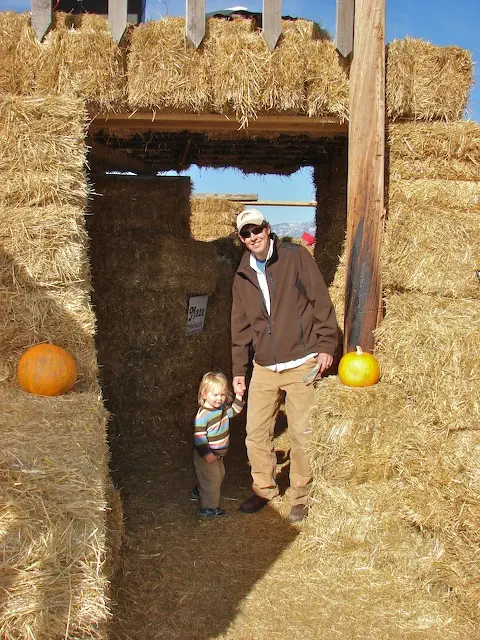 Entrance to the maze.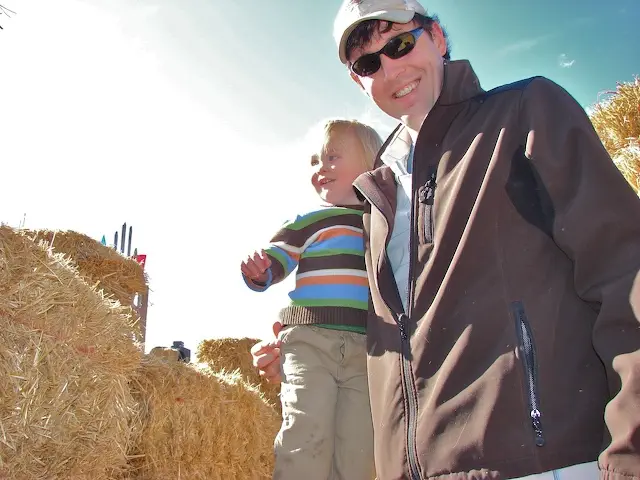 Anders stands on the straw wall to gain a better perspective. H makes sure he doesn't fall off and get a worse perspective.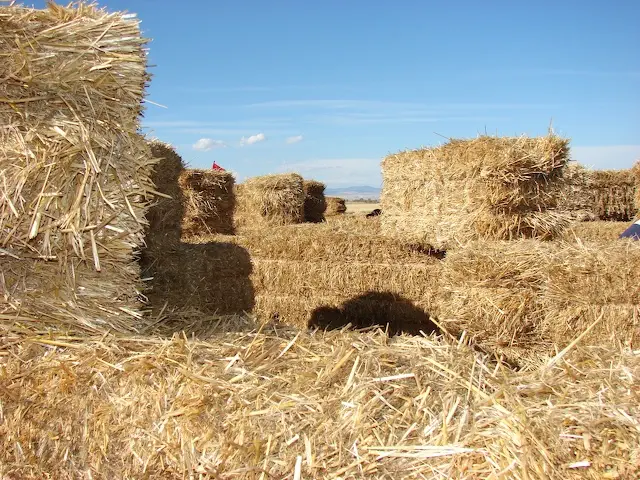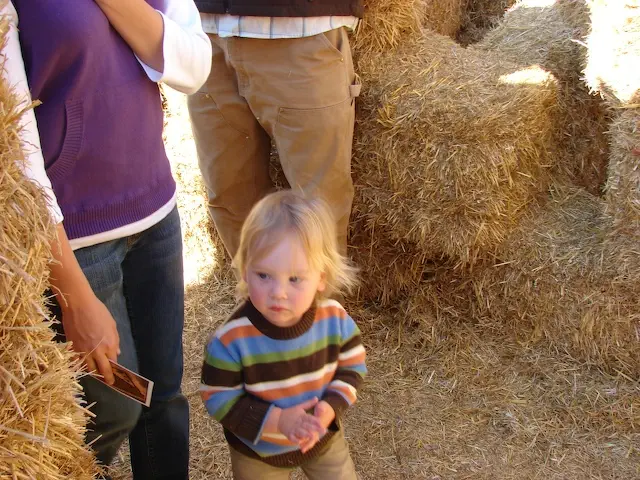 Anders leads the charge and winds through the maze as if he knows exactly where he is going.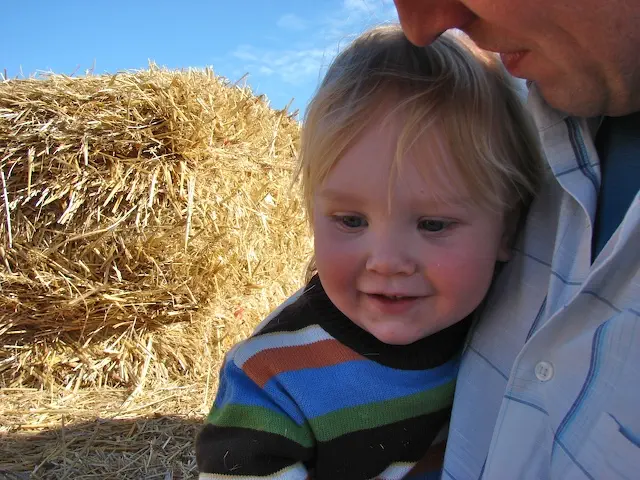 A and H confer on the best route.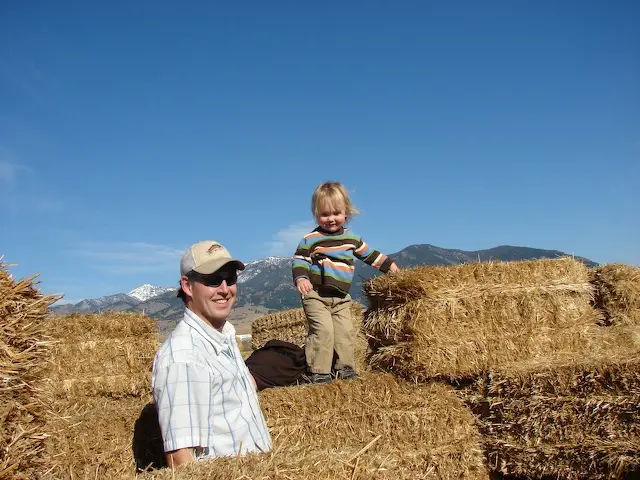 More wall standing and a peak at the Bridger Range.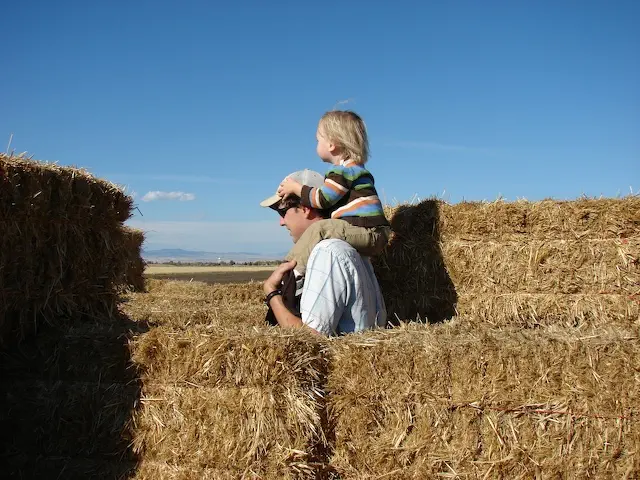 Why run when you can ride?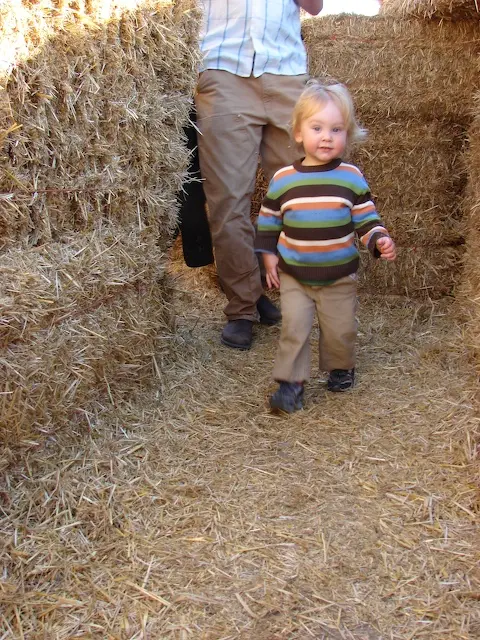 Nearing the exit.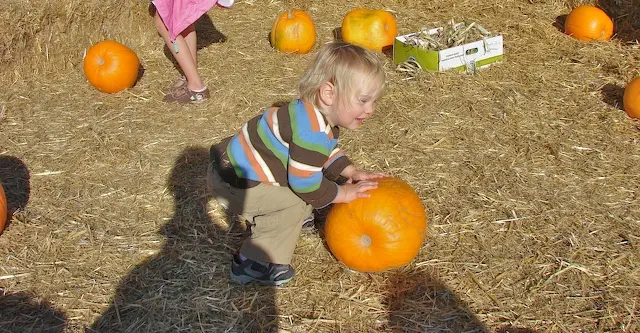 Post maze pumpkin rolling. Why not?
:roll:New pics 🙄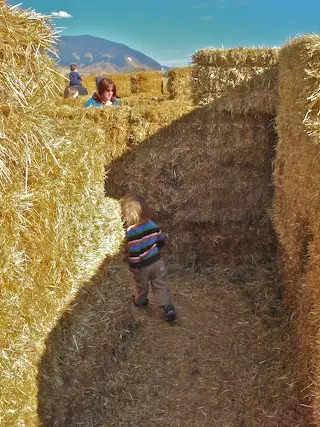 Try to keep up!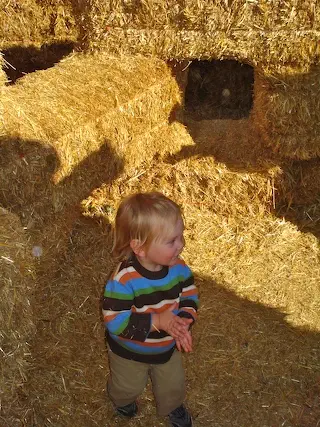 Which way to go?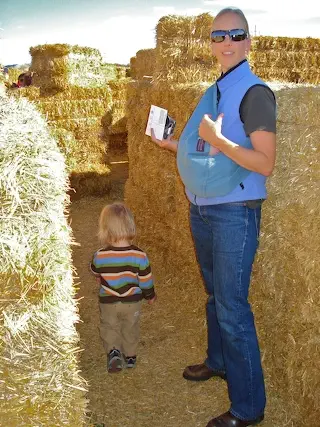 Check out my external pregnancy.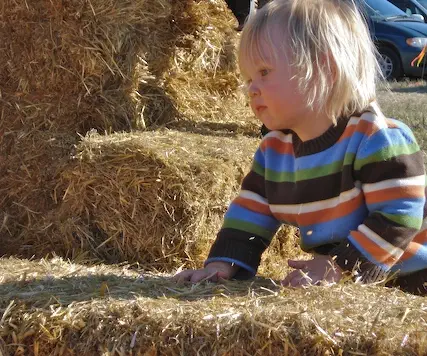 Next we headed over to H's partner's house for a birthday party for three-year-old Dylan. Lots of fun, lots of food. I ate about 700 cups of guacamole since that was the only non-dairy food. (I'm not eating dairy because it makes Finn digestively unhappy.) The party was fun and the cake looked delicious. Anders enjoyed playing in the sandbox most of all. Finn enjoyed nursing.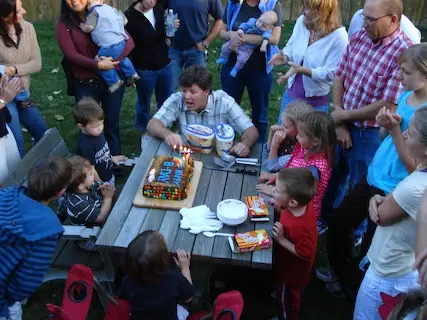 Blowing out the candles.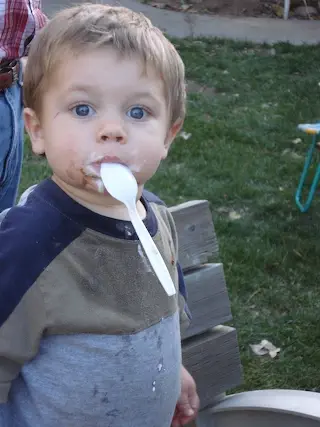 Little brother enjoys the cake.