Saturday we ate breakfast burritos in camp and headed into Butte for day 2. There was music, a pony ride, crafts and eating.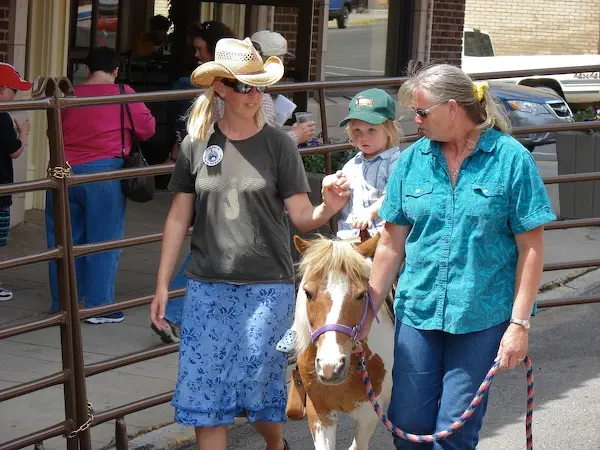 Anders is not that psyched about taking a pony ride.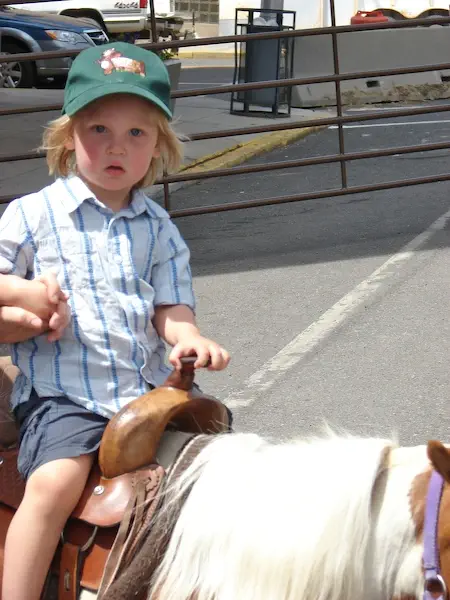 "Get me off this thing!"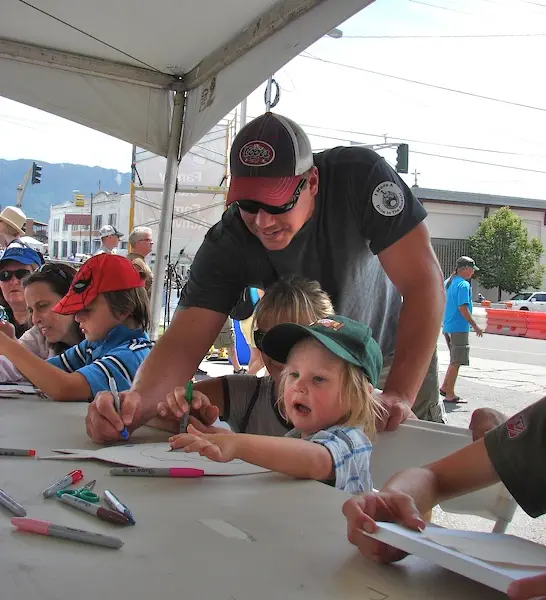 Uncle Scott and Sarah help Anders make a stick horse.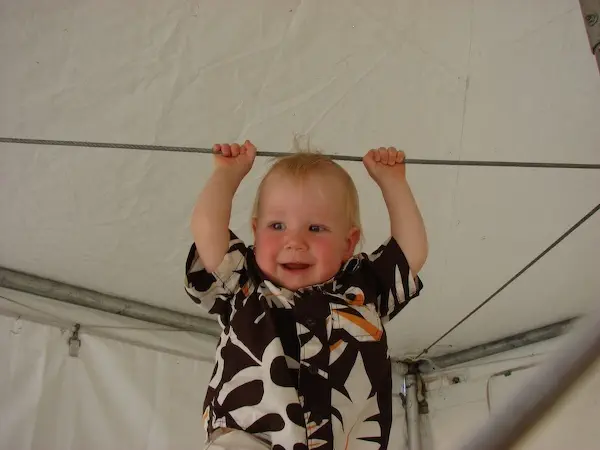 Finn hanging out.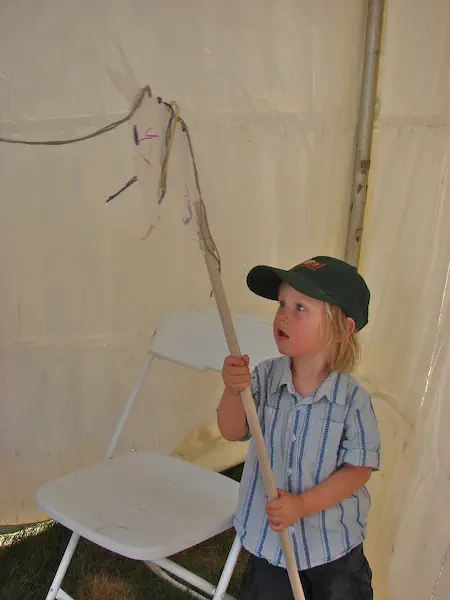 Anders' stick horse, Cactus, created with the help of Uncle Scott and Sarah. All horses in Anders' world are named Sam, Buck or Cactus. Sam is Big H's horse, Buck is a horse that was staying with Big H and Cactus is the horse in the book "Cowboy Small", which we read several times a day.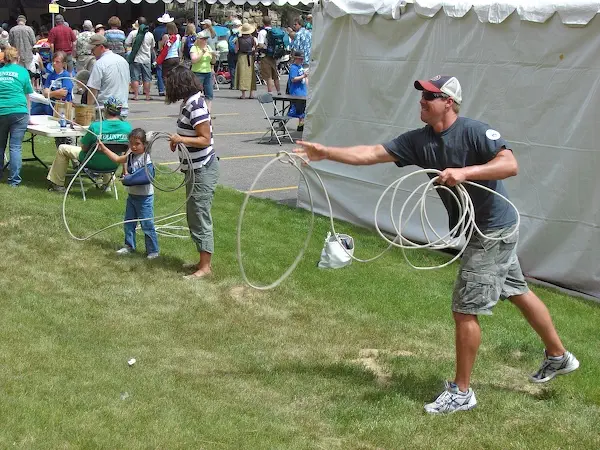 Scott tries his hand at lassoing…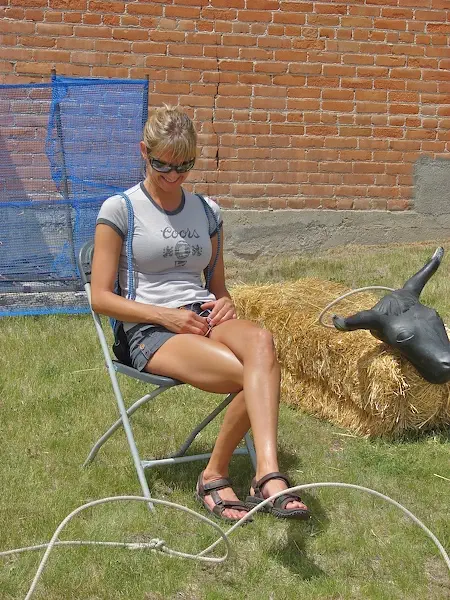 …and falls a little short.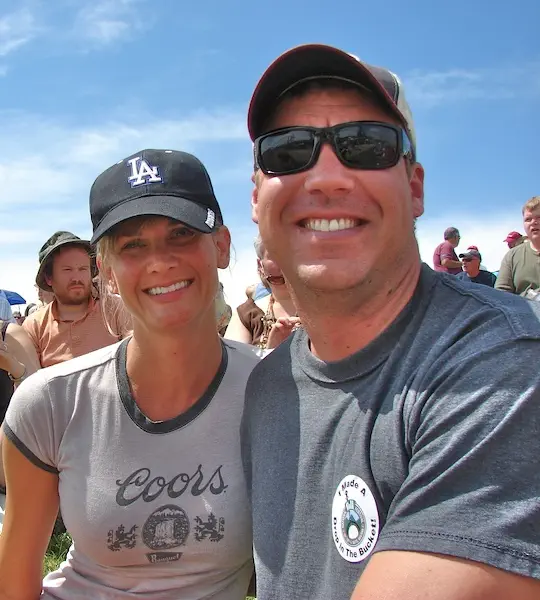 Scott and Sarah being cute.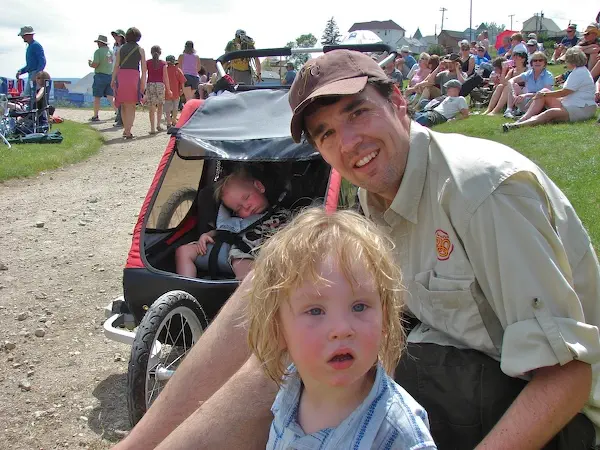 Finn and Anders looking a little warm and bedraggled. H looks great, though, as usual.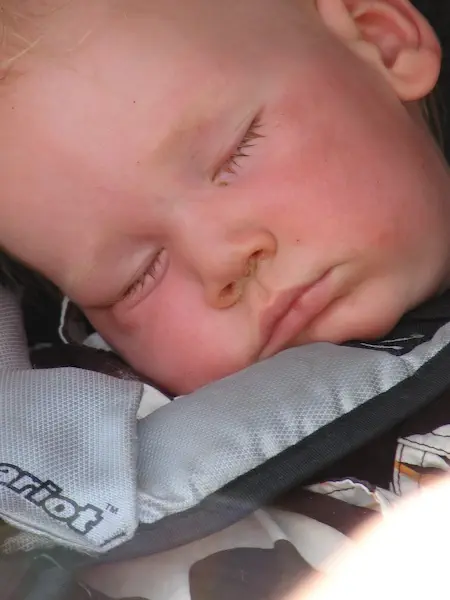 Flushed and sleeping in the stroller.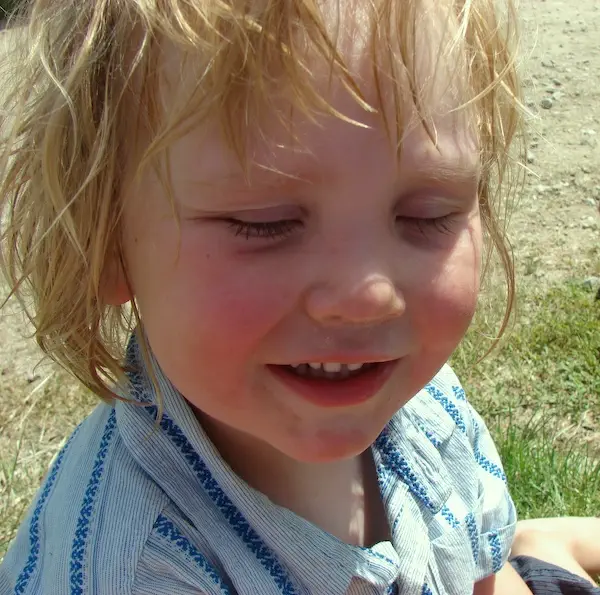 We kept pouring water over Anders' head, which was both hilarious and cooling. It must have been close to 90 F! I don't know how we survived it.
Here is a little clip of Scott in action. He might need a little more practice before he is ready for the round up and branding.
[blip]Hhuntington2-ScottLassos860.flv[/blip]
When we thought the kids were looking a little too flushed we headed for the hills. Well, a lake in the hills. OK, mountains. It was a lake in the mountains near Homestake Pass where we were camping. Jeesh, you are so literal.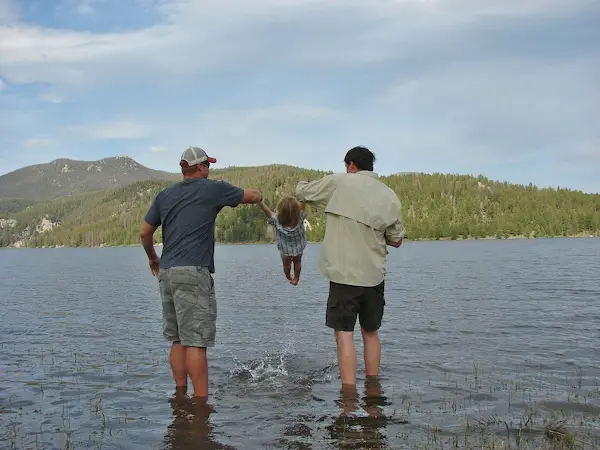 To escape the heat, we drove up to Delmoe Lake on Homestake Pass.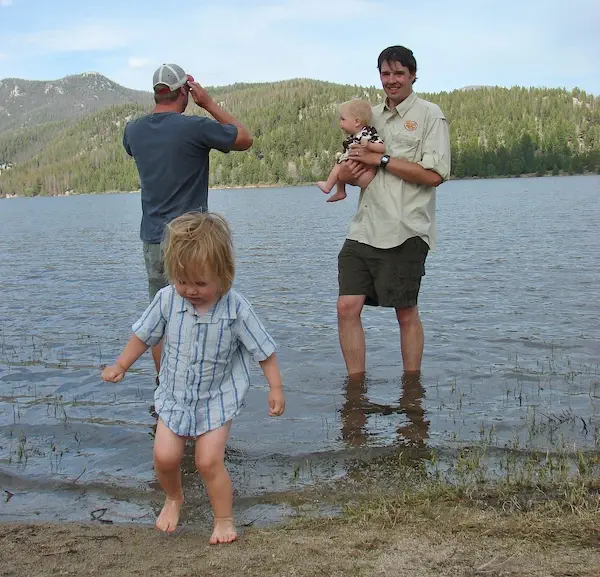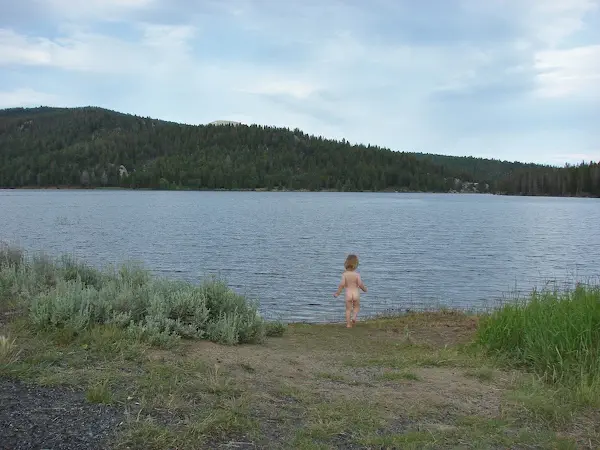 Skinny dipping.
Don't worry, there is more tomorrow!