About a month ago the boys and I spent a little time studying the Yellowstone River. We went back this weekend to see how things had changed.
We took photos in the same place as last month.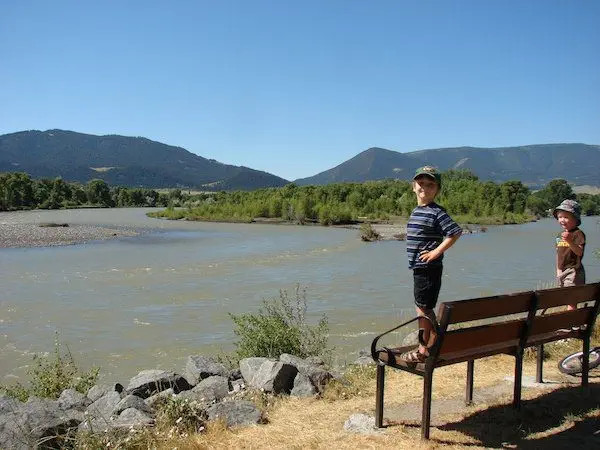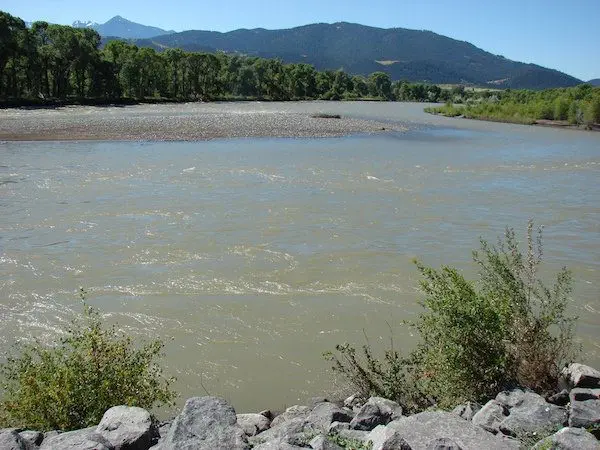 Anders' photo today.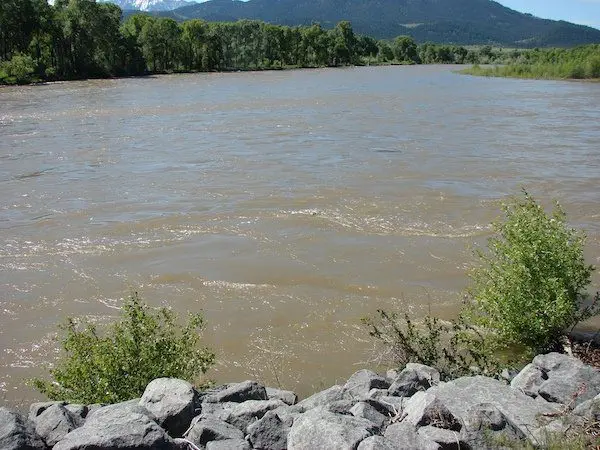 Anders's photo June.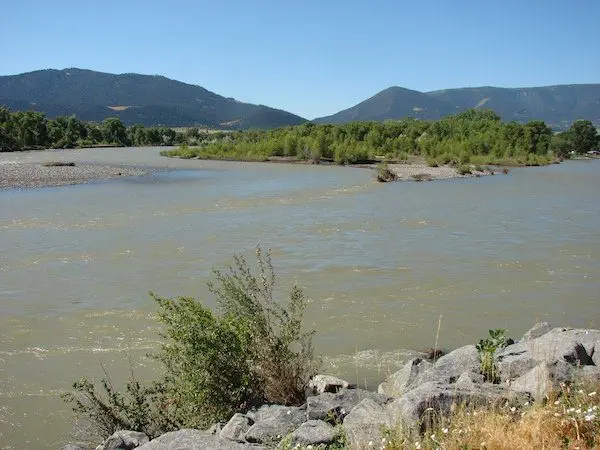 Finn's photo today.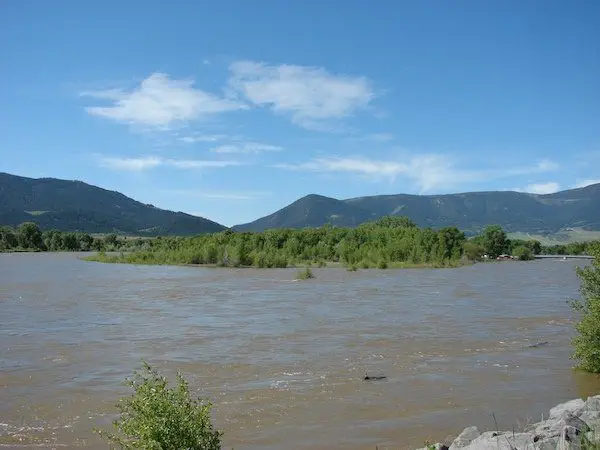 Finn's photo June.
Then we painted and blew bubbles.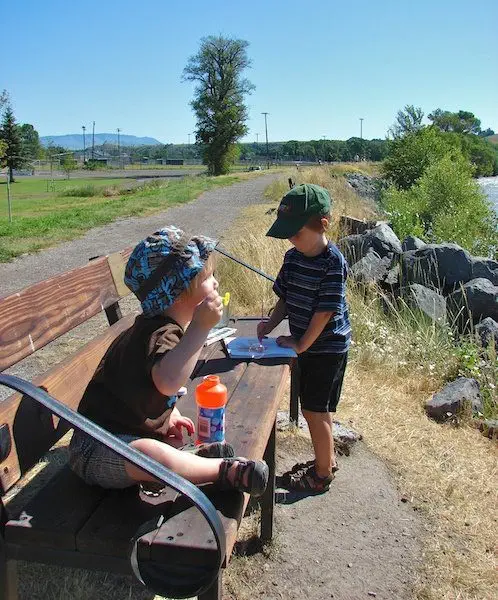 Blowing bubbles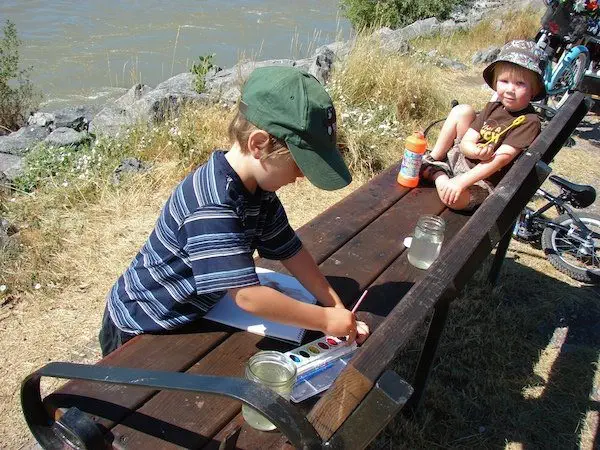 Painting inspired by the Yellowstone made with water from the Yellowstone.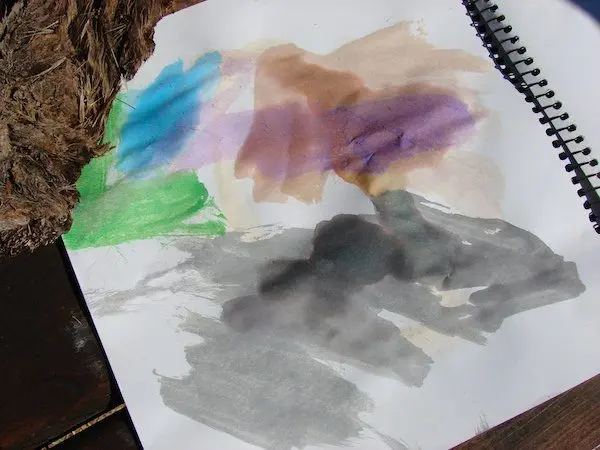 Anders' painting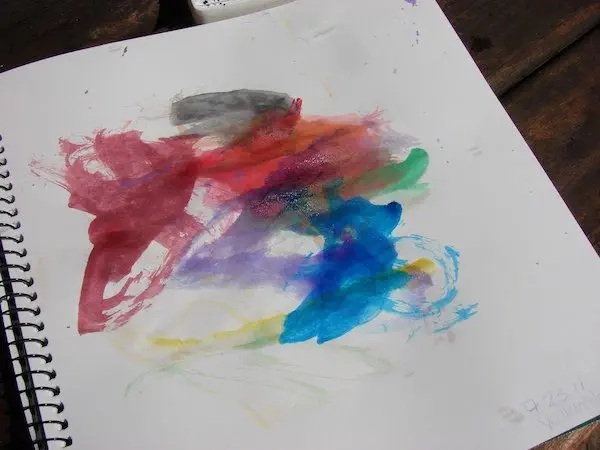 Finn's painting
Our vision was too big to keep to paper, so we expanded…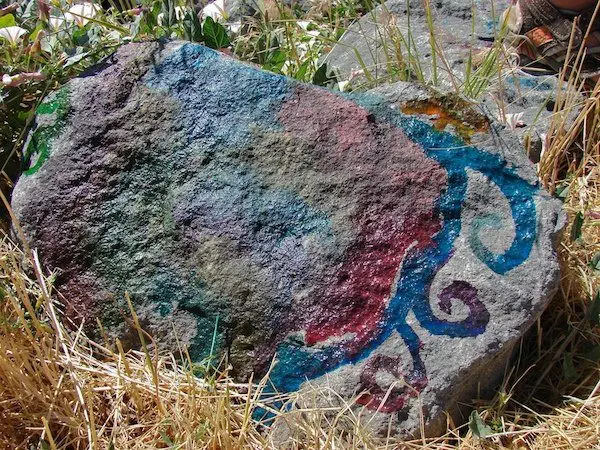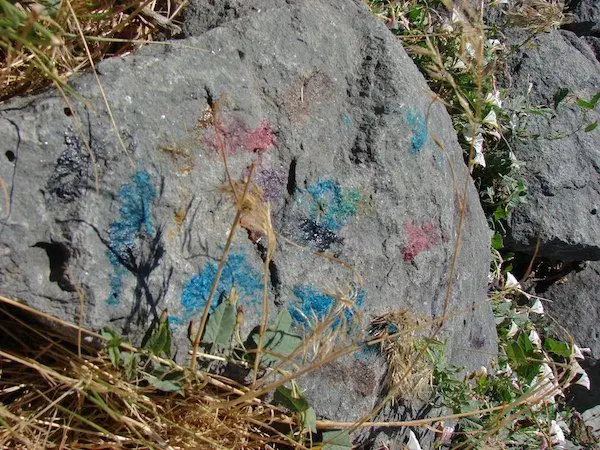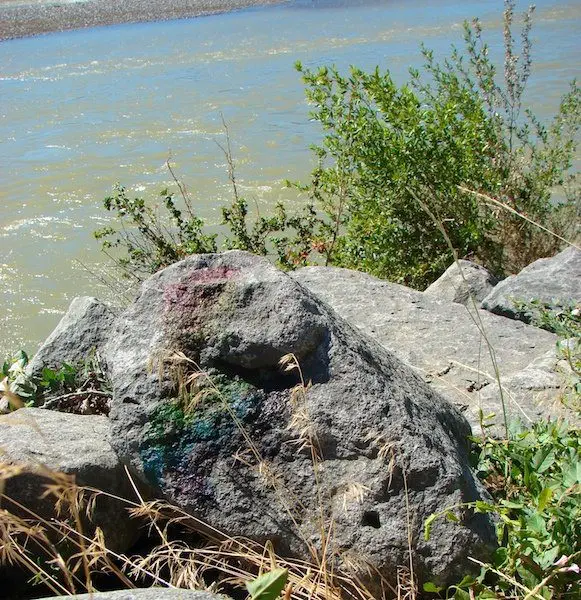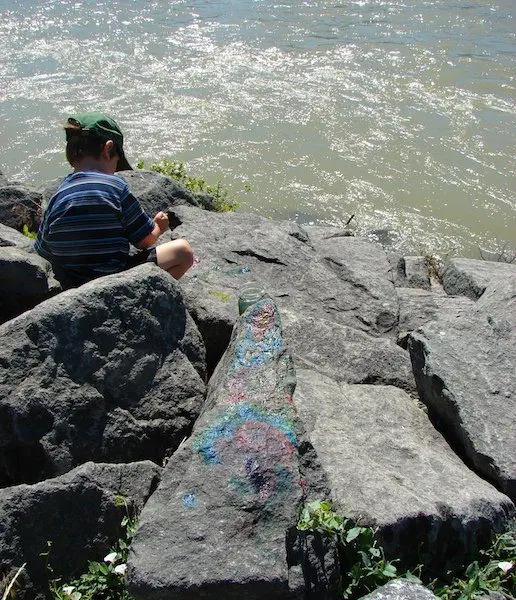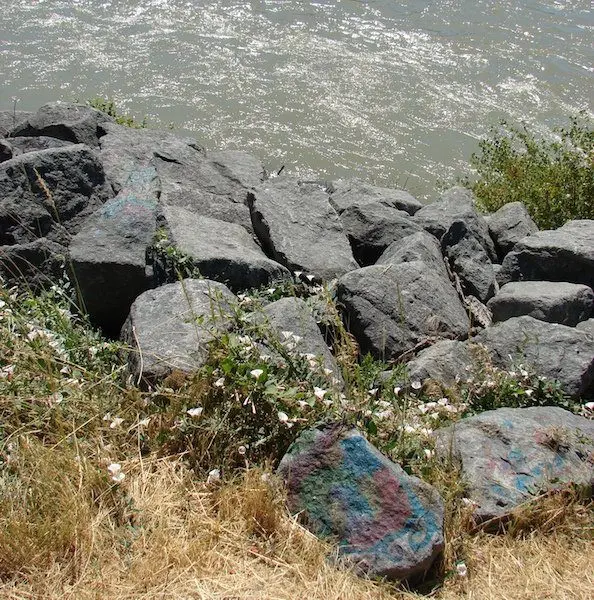 We rode our bikes along the river.
I love these blanket flowers (in front of the Sacajawea and Pomp statue).
And ran into some friends fishing on the lagoon.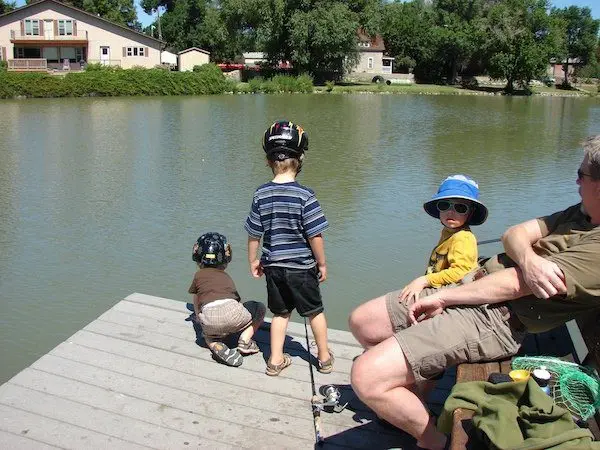 Happy Saturday.