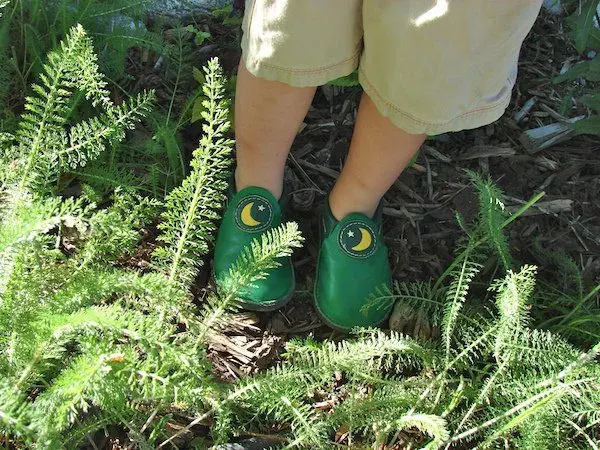 I've gotten quite interested in the barefoot and minimalist shoe movement over the last couple of years. If you aren't familiar with it, you can Google it, but I'll tell you that proponents believe that going barefoot–or as close as possible–is better for your whole body. And going barefoot is especially important for kids since their feet are still growing and developing.
When you wear a glove, it is to keep your hand warm or protect it from the elements, it doesn't change the way your hand works or "improve" its function. Shoes should be the same.
In my search for minimalist footwear for my kids, I came upon Soft Star Shoes. (They make adult shoes, which I would also love to try.)
They have been hand stitching their shoes for 25 years and many of them are custom made to fit any size foot. And you can design your own shoe and pick the colors.
I got Finn (almost 3 years) a pair of Ramblers.
They are made with plush sheepskin soles and can be worn as indoor slippers or outdoors. Genuine sheepskin is a naturally homeostatic material, wicking moisture away and keeping the foot at an even temperature in hot or cold weather.
The elastic ankle enclosure makes it super easy to get the shoes on and off.
They are made from premium, formaldehyde-free leathers.
They are really cute elf-like shoes. And the invoice and emails are all signed by "The Elves." I like that.
The pair we got has a Vibram sole. This is great for when it is a little wet outside or the ground surface is really rough. I don't know if it really mimics a barefoot feel since it is a little stiff, but the rest of the shoe allows Finn's foot to spread naturally. There are a couple other soles to choose from that look like they are more minimalist, and I think that's what I'll choose next time. I really like the grippy sole.
Finn says the shoes are soft and comfy. He puts them on and forgets about them, but I smile every time I glance at those little elf feet.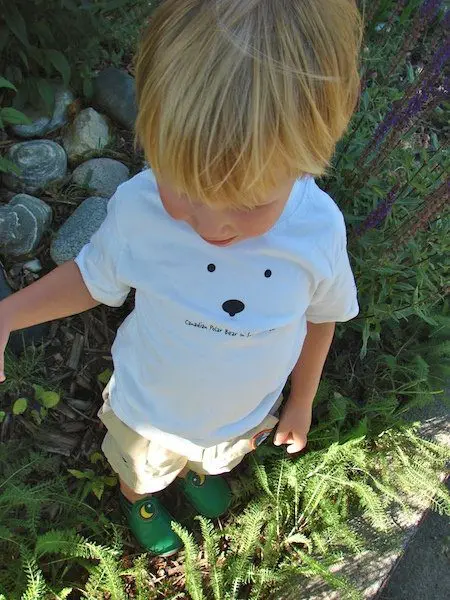 They also make running shoes, boots, slippers and vegan footwear. Or create your own and have the elves sew them up for you.
$38 Soft Star Shoes