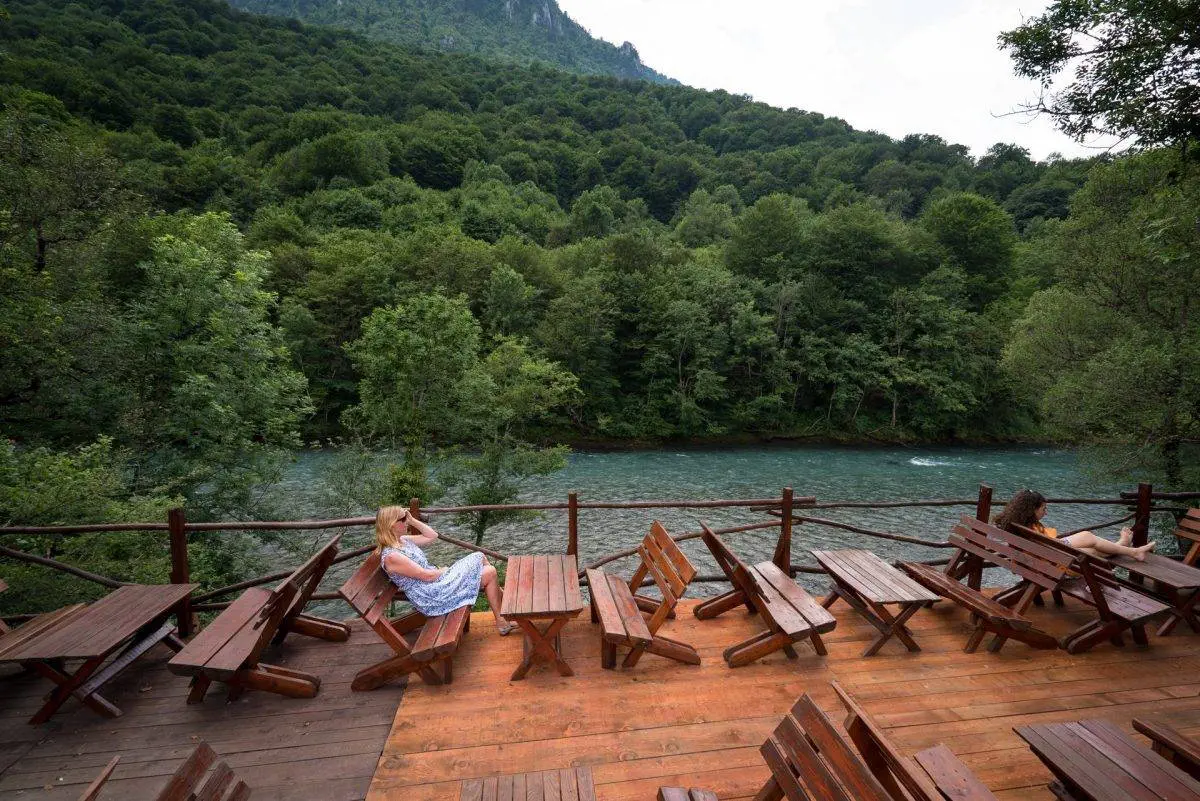 I'm sitting in a leaned-back bench overlooking a turquoise river. I've got a beer in my hand and relaxation on my mind. Tomorrow we will be whitewater rafting, but tonight it's all about kicking back and eating delicious food. This is Bosnia.
I don't know about you, but when I think about Bosnia my mind flashes to the Yugoslav Wars
of the 1990s. Ethnic cleansing, crimes against humanity…it was an awful time. So, when I found myself sitting above the banks of the idyllic Drina River in Bosnia, sipping a beer before a delightful dinner I couldn't get over the contrast. This is Bosnia?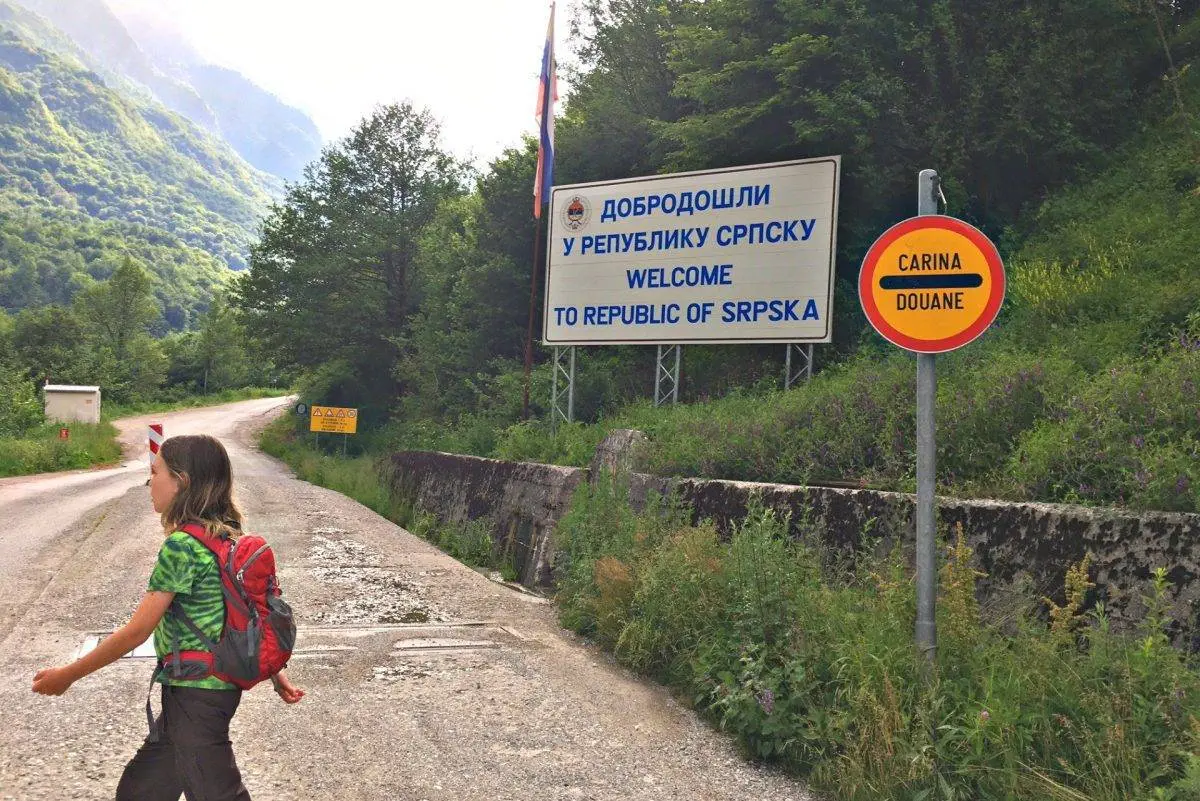 Of course, times have changed since the wars ended in 2001, thank goodness. And now this part of Bosnia, just across the river from Montenegro, is an adventurer's paradise. We came to Tara Canyon and Rafting Centre Drina-Tara for whitewater rafting adventures in the Tara River Canyon. We left with a new love for Bosnia and family bonding in the outdoors.
---
White water or whitewater? The AP Style Book says whitewater, but the BBC uses white water, white-water, and whitewater. I'm going the BBC route and mixing it up!
---
White Water Rafting and Camping
Well, it's not exactly camping, more like glamping. Lucky for us since we aren't carrying camping equipment around during this year of travel. We started out by checking into a cute little bungalow. It was cozy and clean with a modern bathroom. Our room had a double bed and bunk bed. The bungalows are tiny, but it's not like we spent a lot of time in there, so it was perfect for a quiet night's sleep.
One thing we discovered is that there are a lot of white water rafting companies in the area and they don't all fulfill the promises they make on their website. Rafting Center Drina- Tara does. What you see online is what you get in reality. And what we got was a lovely place to stay and the best white water rafting in Bosnia and Montenegro.
The White Water Rafting Center
In addition to the cute sleeping bungalows, the rafting center has a kitchen and bar and a large, covered eating area. There are the other tables on an uncovered deck and hammocks for serious relaxers. This is all overlooking the Drina River. It's worth hanging out at this rafting camp just to relax and eat the local food.
We had a huge and delicious dinner—and they made a veggie option for the boys and me—gathered around the fire for a bit and then retired to our beds for reading and sleep.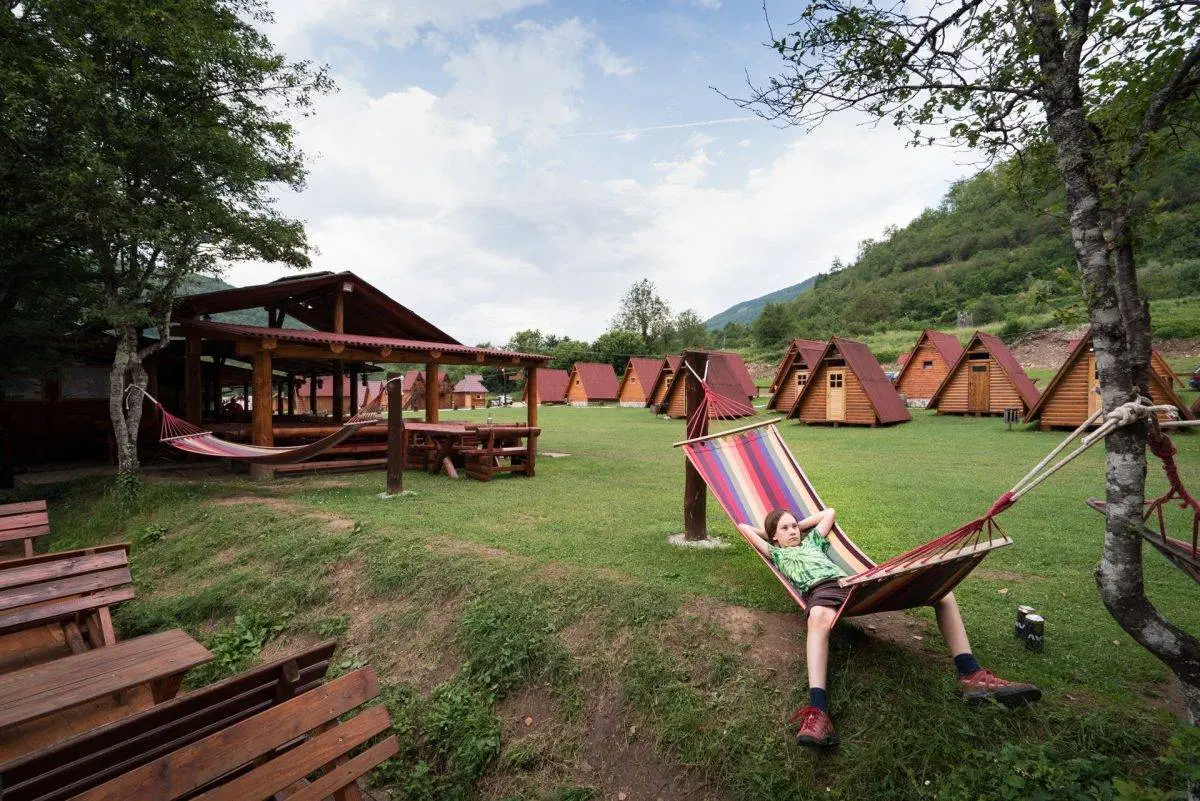 ---
What is rafting? – It's basically floating down a river in a raft. We do it all the time on the Yellowstone River in Montana. In this case, we were white water rafting, which is floating down a river in a raft and going through rapids or white water (or whitewater).
---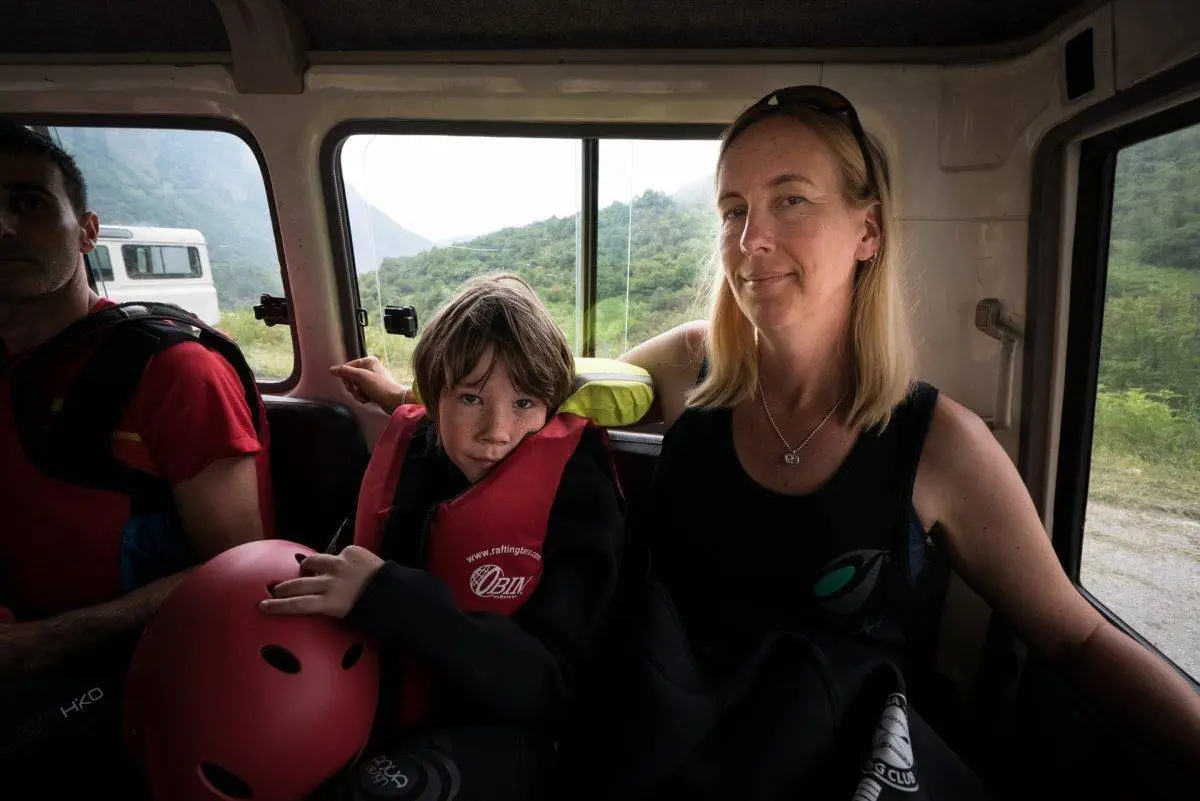 Rafting Bosnia, Rafting Montenegro
We had a leisurely morning, which included a big breakfast and more relaxing, before getting suited up for our Tara Canyon rafting. Drina Tara Rafting is really safety conscious—something you want when family river rafting. Their guides are certified and always thinking about safety. Whenever we let a foot come out from under the ropes we gripped for stability, our guide was quick to remind us to hold the form.
We were given wetsuits, life jackets, and helmets. As we squeezed into the wetsuits, I was glad to discover they seemed new and were clean.
We met our guide, Daniel, who was very professional and good with our kids.
We loaded up into Land Rovers for the drive into Montenegro and up the River Tara to the put-in.
After a quick lesson on paddling from Daniel, we pushed off into Tara River Canyon Montenegro side and the outdoor adventure rafting began. Rafting Tara River in June meant a few Class III+ rapids, smaller rapids, and some flat stretches. The water was a little low this year, according to Daniel, and the biggest, and maybe best white water rafting takes place in late spring.
We had a blast bouncing along the border between Bosnia and Montenegro. We started rafting Tara Canyon in Montenegro, got out and explored a waterfall in Bosnia, watched people jump off rocks into the river from Montenegro, and ended at our camp in Bosnia. It was my first international raft adventure.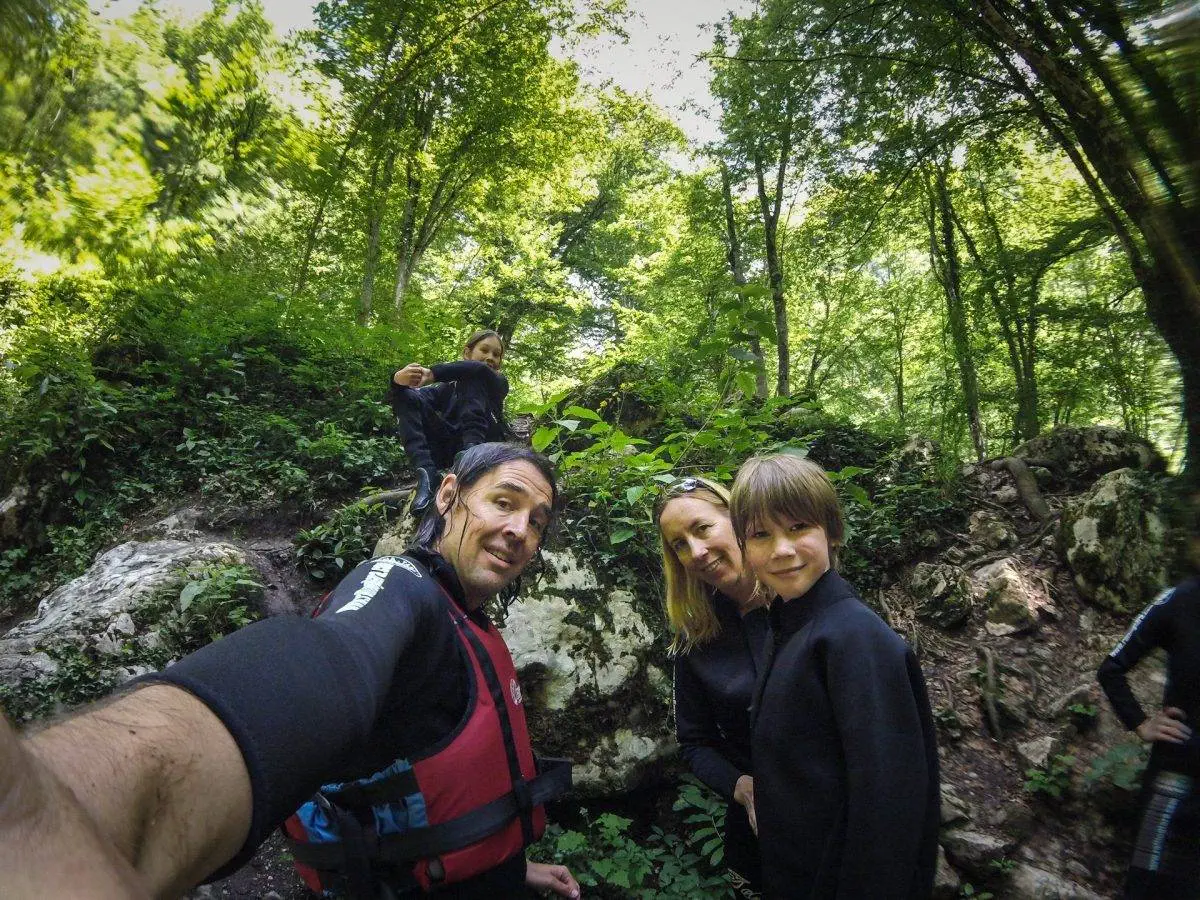 Family White Water Rafting
When I was talking to the boys about white water rafting and what it was going to be like, I remembered how lucky I was to grow up with a mom who took us rafting. As far as I know, she didn't know anything about running rivers herself, but she made family rafting trips happen for us a handful of times. We went on white water rafting adventures on the Arkansas River in Colorado and the Rio Grande in New Mexico, among others. I kind of took it for granted that everyone had an awesome mom doing awesome things, but now I know we were really fortunate. (Of course white water rafting trips is not a requirement for being a good mom.)
My brother and I continued this tradition on a trip to Panama where we went on the most adrenaline-spiking adventure rafting trip either of us ever experienced.
Now Henry and I are passing on the tradition to our kids with a guided white water rafting trip to add to their river floating repertoire.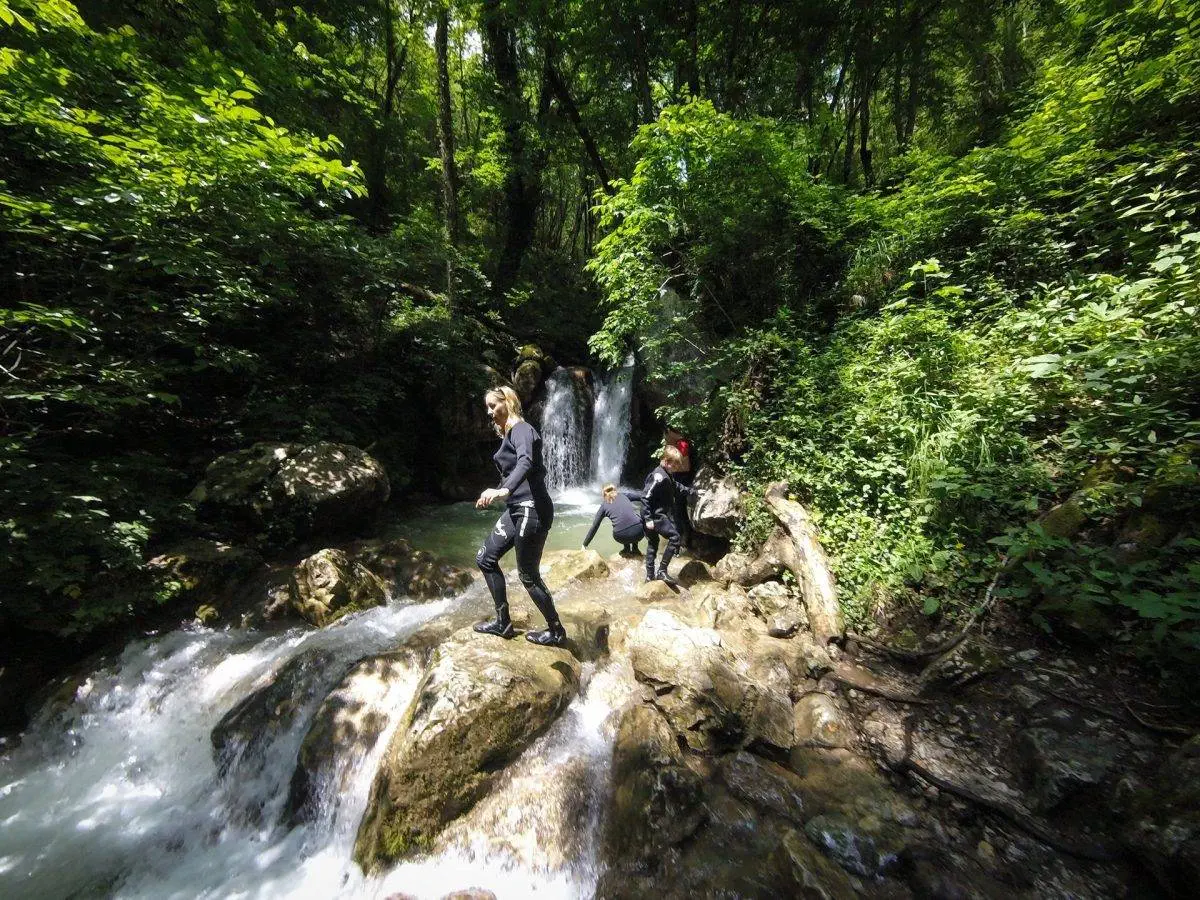 Tara River Canyon Rafting
Montenegro white water rafting, or Bosnia rafting if you prefer, is as much about the scenery as the rapids. The turquoise water runs below lush vegetation-covered limestone. It almost looks like Central America in places, complete with a bird song soundtrack. Like the cave system we wandered through in Slovenia and the mountains we climbed in Croatia, this part of the Balkans is a karst landscape—easily dissolvable limestone. That means there are nooks and crannies and even small caves dissolved out of these mountains, the Tara River being the biggest dissolver of all.
At one point, Daniel pulled the boat to the side of the river so we can get out and see a waterfall. It's a one minute walk to this pretty little fall with an inviting pool at the bottom. Some of our fellow rafters get in the pool and back under the waterfall, other pose on a rock in the sun for their Instagram photo. I didn't have a waterproof phone case, so no photos for me—just being in the moment, gazing at a waterfall in Bosnia.
Back in the boat we hit a few more rapids, then came to a long, flat stretch where we jumped out of the boat and floated. The water was cold and the current deceptively fast. No one lasted long and Daniel grabbed our PFDs and pulled us back into the raft one by one.
The last bit of the float was without rapids. We passed under the bridge where we had crossed from Montenegro to Bosnia. The Montenegrin passport control was on our left and Bosnian passport control on the right.
The Piva River joined the Tara River and became the Drina River just upstream from our camp. Before we knew it, our 2.5 hour Tara River rafting fun was over and we were back at camp. We changed into dry clothes and sat down for another amazing meal at the rafting camp.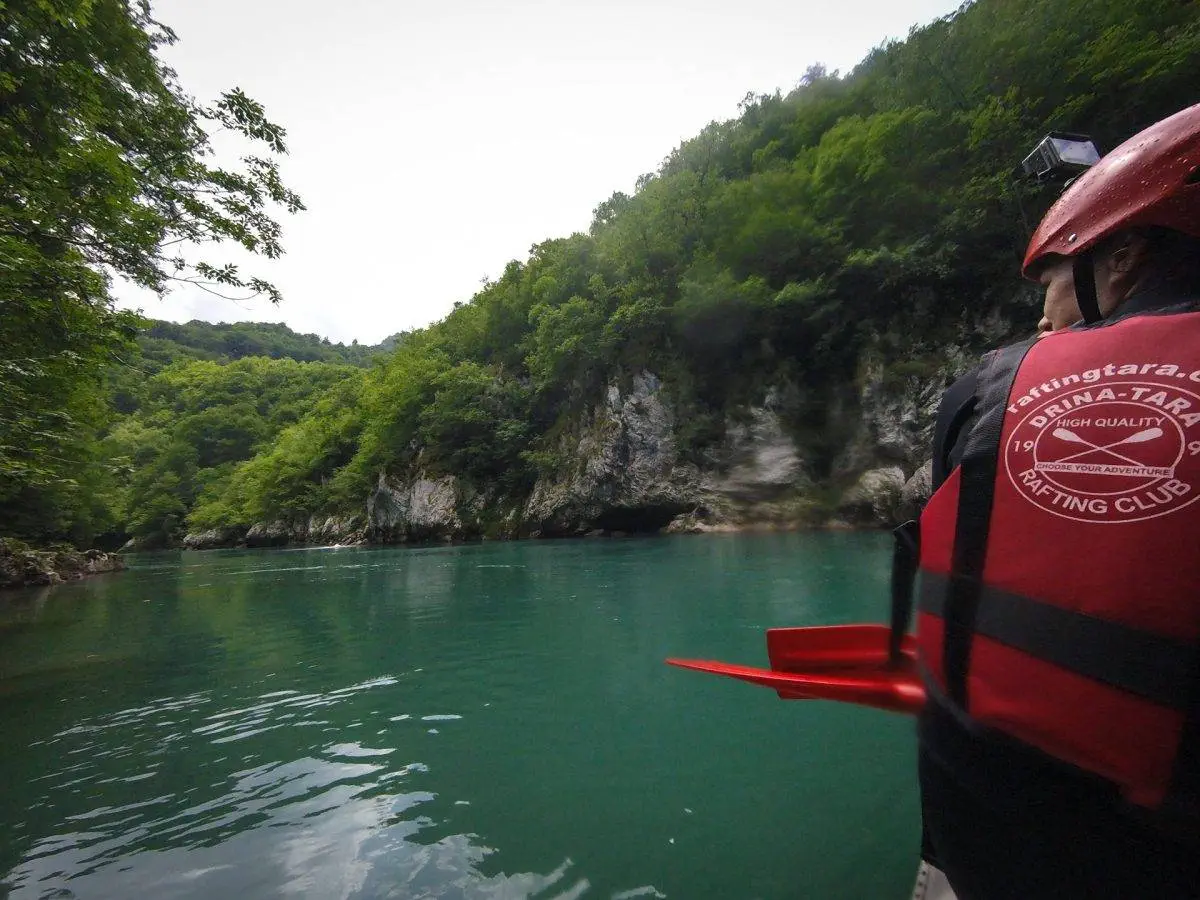 Best White Water Rafting Europe
I don't know if this is the best white water rafting in Europe, but it was one of the best white water rafting trips I've been on. I am so glad we made rafting River Tara part of our family travel experience. I think, I hope, it will be one of those things our kids look back on and think about how cool their parents were, just like I do with my mom. And I love that my kids have a totally different impression of Bosnia than I did.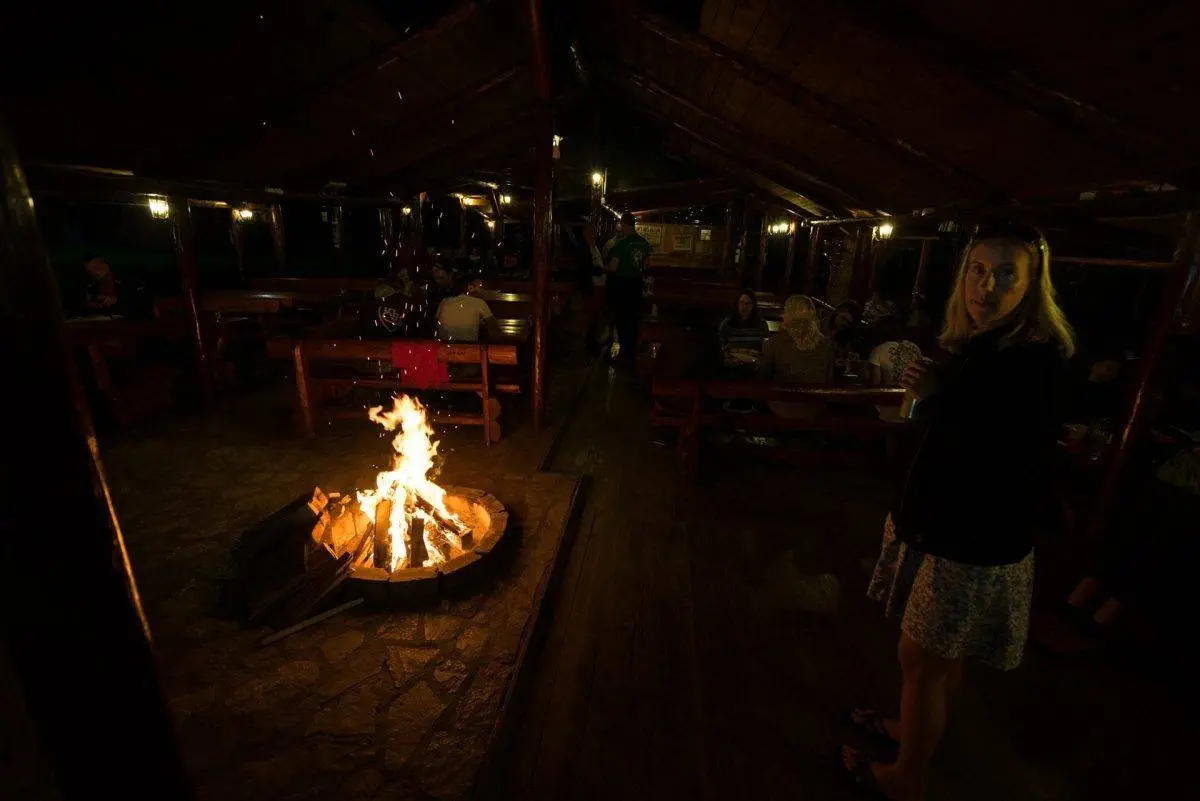 ---
Good to Know for Rafting in Montenegro and Bosnia
Check the website for white water rafting prices. They are super affordable.
If you are coming from Montenegro and can't take your rental car into Bosnia (we couldn't), you can leave your vehicle at the border and someone from Rafting Center Drina-Tara will pick you up.
Bring your passport. Our Tara tour involved crossing the border three times (plus once in a raft). The Rafting Tara Drina driver will hold on to your passport while you are rafting so it stays dry.
They offer more than white water rafting day trips. We would have loved the overnight white water rafting trips, or doing a rafting and hiking trip. They offer ATV outings and jeep photo safaris, as well as combinations of all these activities.
Next time we might rent a car in Bosnia and explore a little more.
More on inflatable watercraft here.
---
Want to see more of me looking ridiculous in a wetsuit? Check out this video from the time I went snorkeling with beluga whales in Churchill, Manitoba.
---