Tomorrow I am going to buy a jar lifter. They are cheap and useful and I'm getting tired of scalding my arms and hands. Tongs just don't do the job. I'm cutting myself a little slack since this is my first year canning and I have a lot to learn. However, how many time do I have to burn myself to learn to use the proper tools? Two or three times, apparently.
I have a big apple project coming up in the next couple days, complete with quart-sized jars, so I need to be on my game.
In the midst of splashing boiling water on my wrist I made some pickles. These pickles. I hope to get *Grandma Gies' recipe next year, but this one looked pretty good. I don't think you can go too wrong with dill pickles.
The only drawback is that they have to sit for two months to soak up all the dill and garlic goodness. Fortunately, I am an extremely patient person.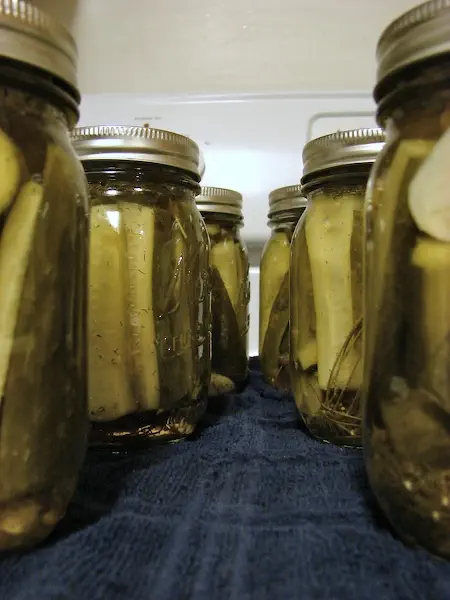 Lined up and ready to charge! (In two months)
Any other canning tools I should invest in?

*Grandma Gies isn't my grandma, but I did spend Thanksgiving at her house one time. She's my minute (pronounced "min-oot", not like 60 seconds) friend Jen's grandma.