This weekend we took a little walk to Trout Lake in Yellowstone National Park. Attending the hike were my mom, Anders, Finn and me.
Scroll down to see lots and lots of photos. And a video.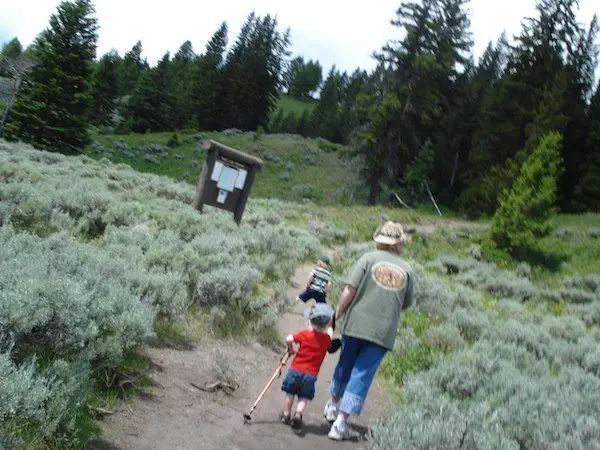 Heading up the trail.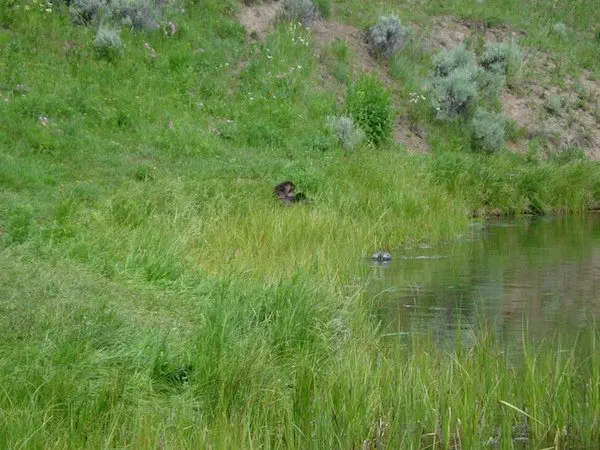 Our first otter spotting.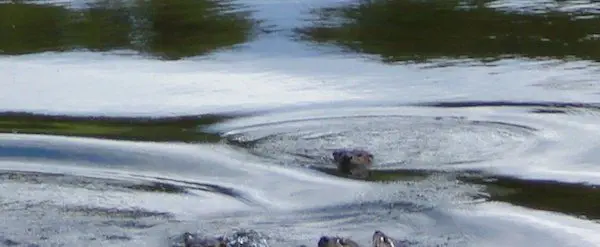 Otter head.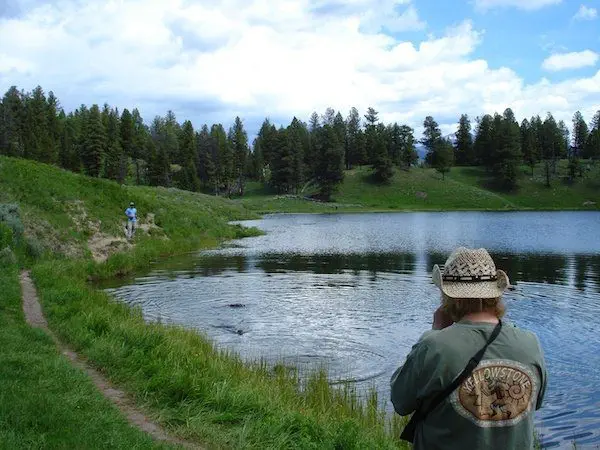 Mom takes otter photos.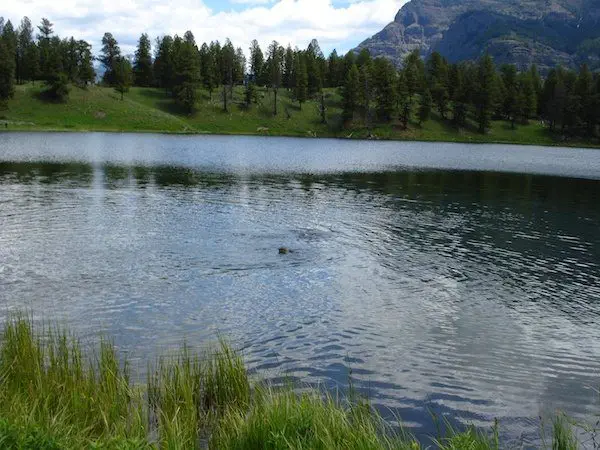 Swimming toward the inlet where the cutthroat trout were spawning.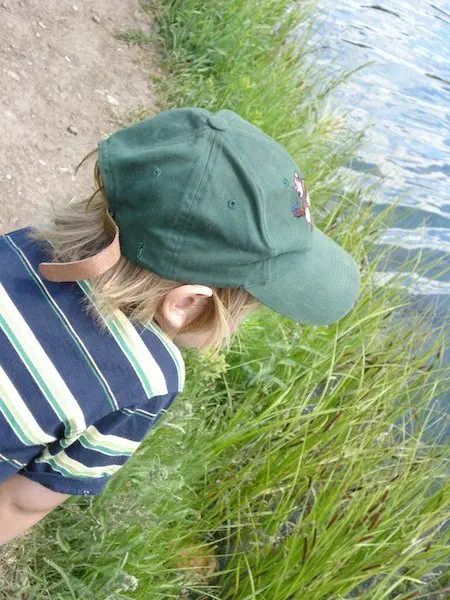 Watching otters.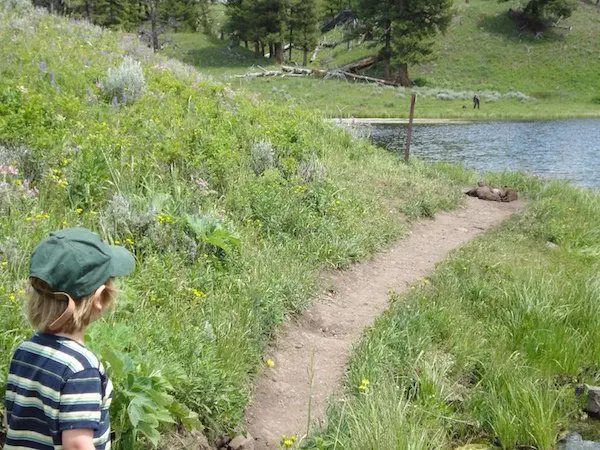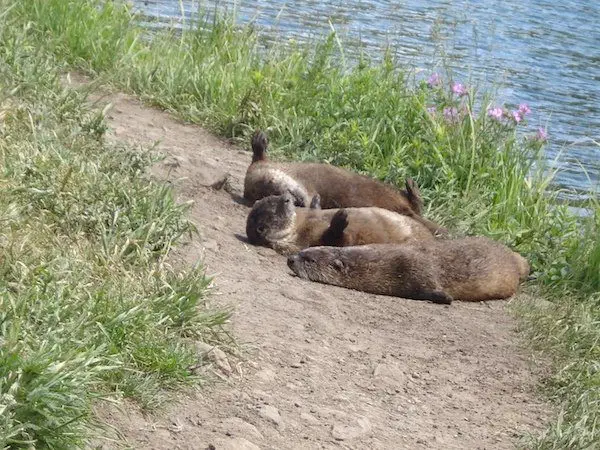 Sunning on the trail.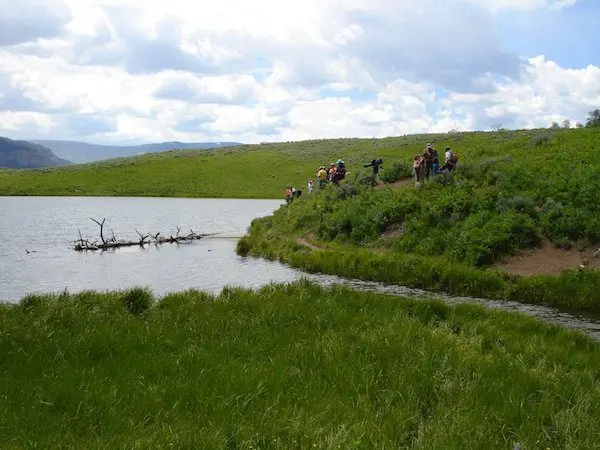 The otter-watching zoo.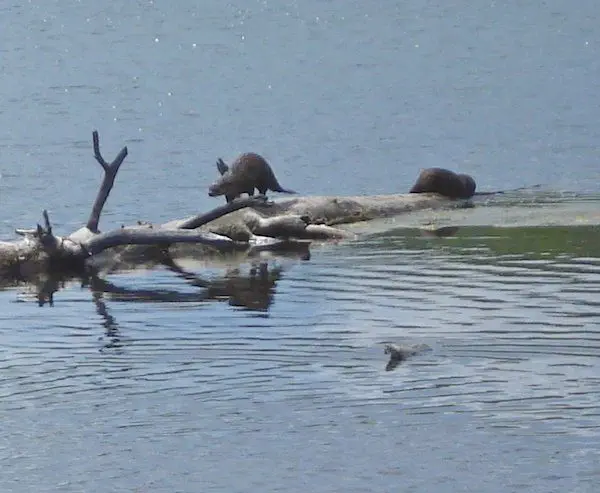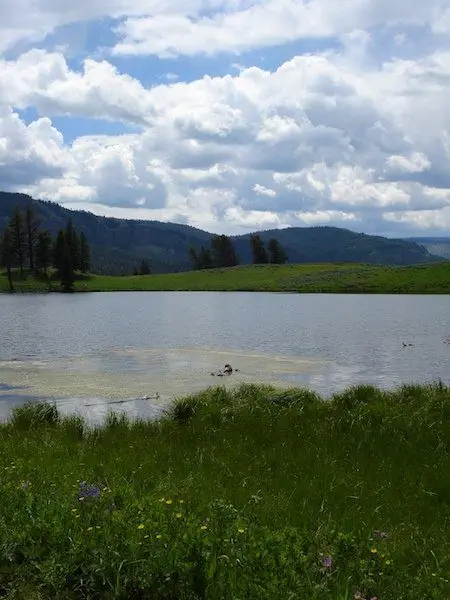 Pretty.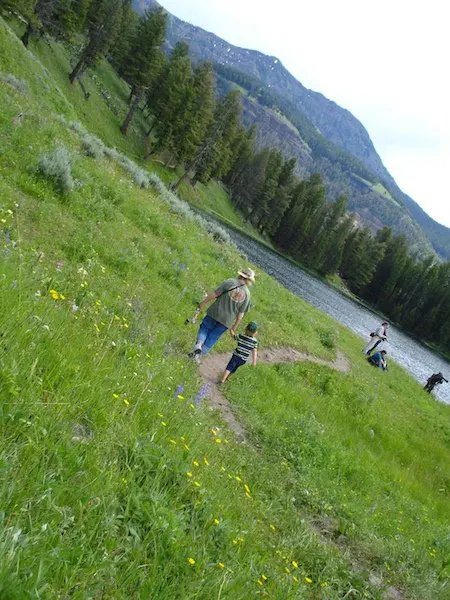 Looking for more otters.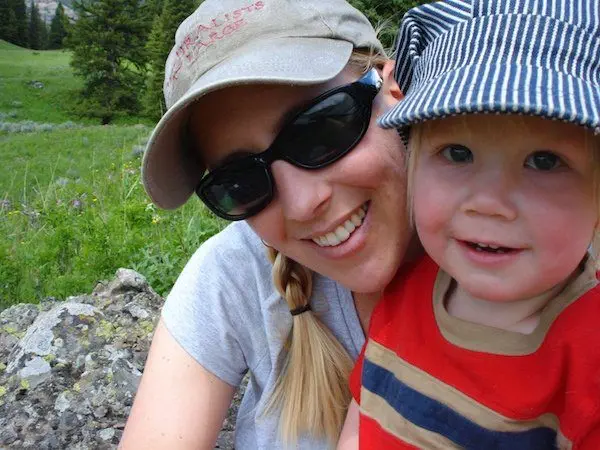 Isn't Finn the cutest thing ever? He and his brother, that is. Adorable.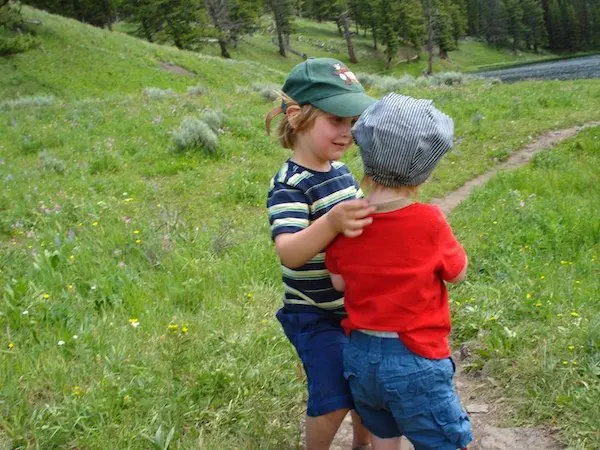 Brothers chatting.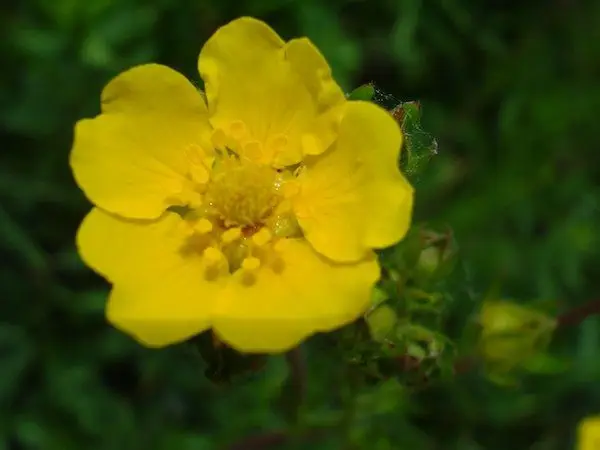 Buttercup.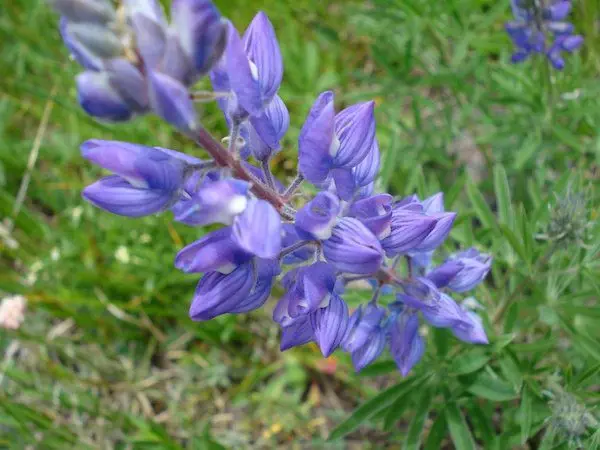 Lupine.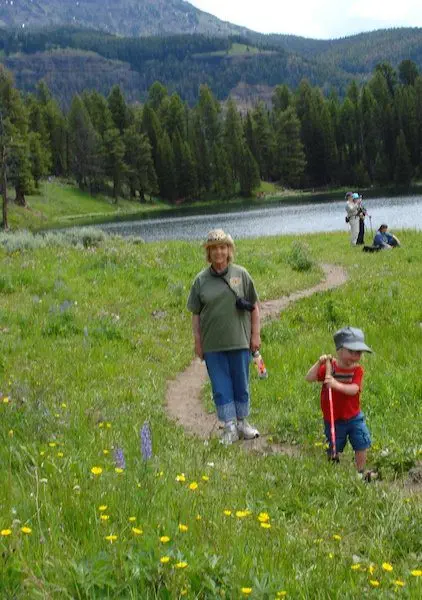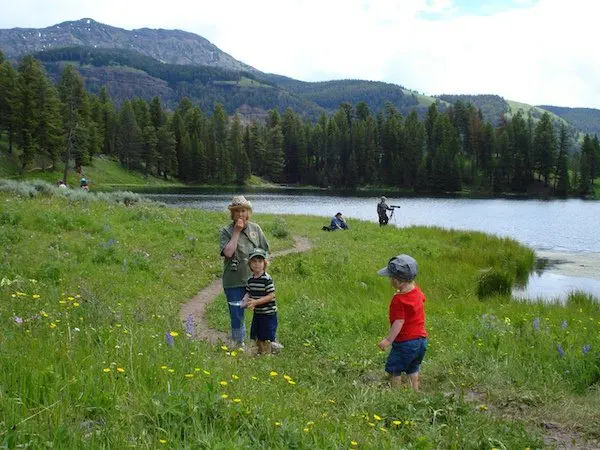 Anders carried around a tray of blueberries and offered them to weary hikers.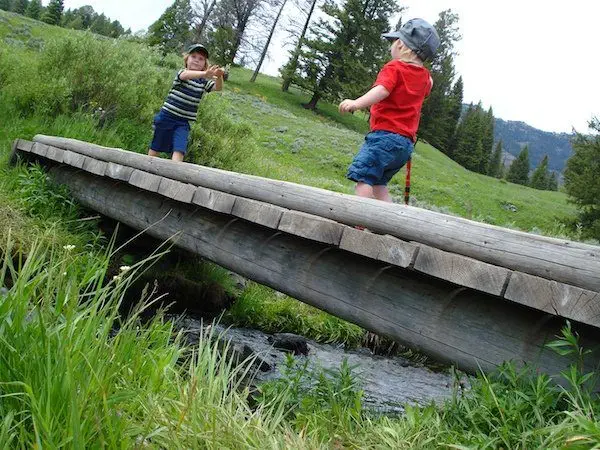 None shall pass. None shall pass!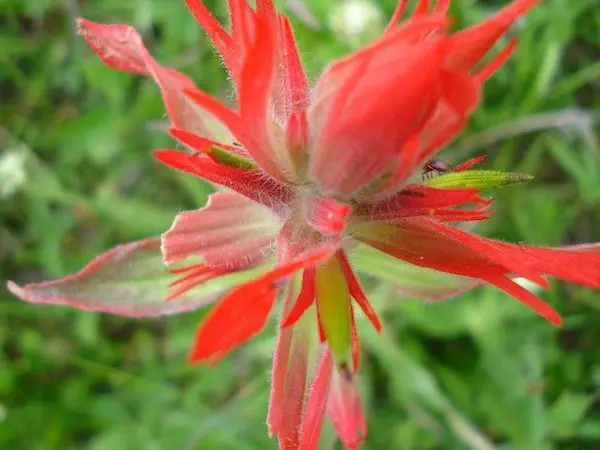 Paintbrush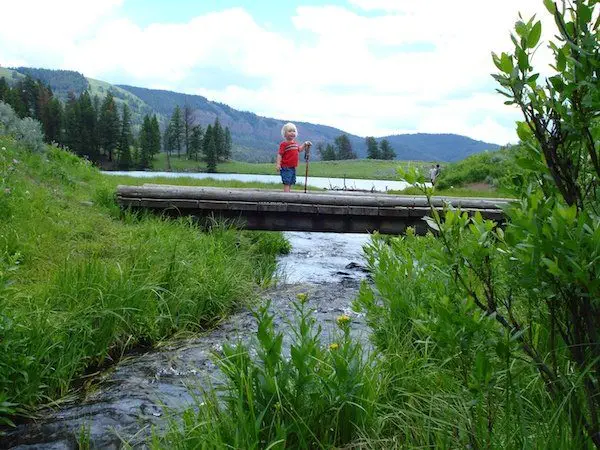 After this photo was taken, Finn dropped mom's trekking pole into the creek.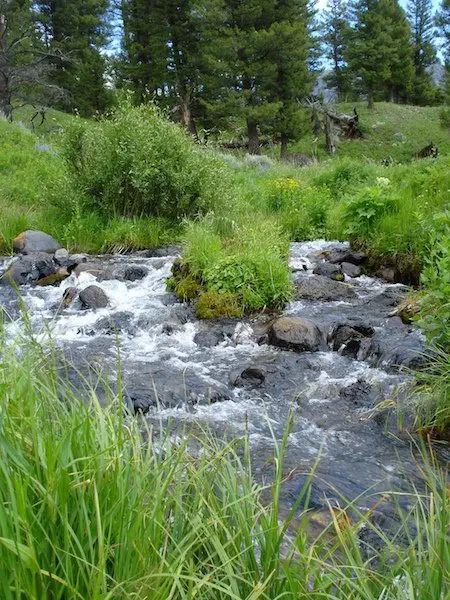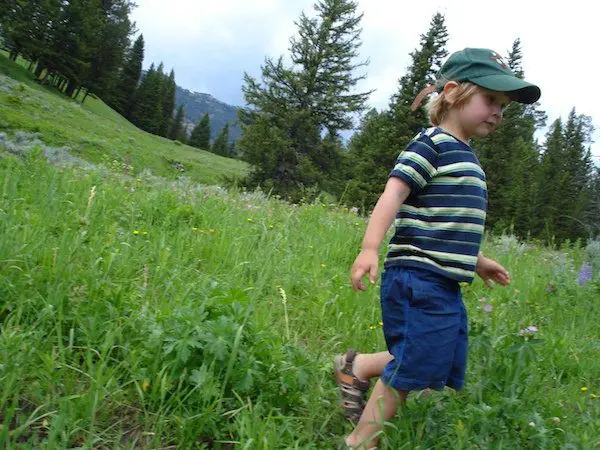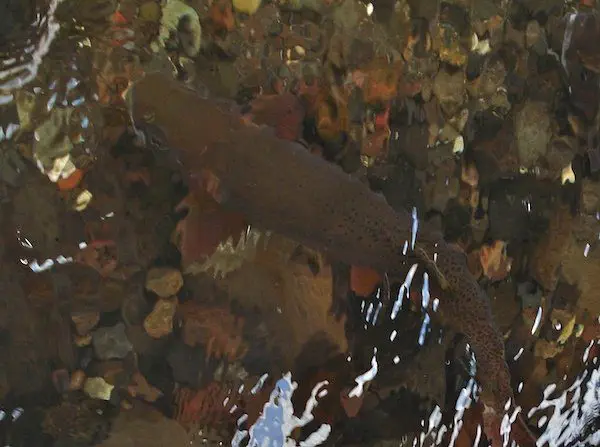 Spawning trout.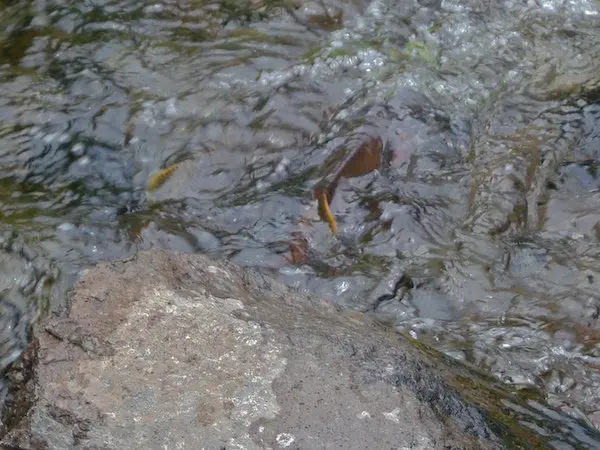 Fin out of water.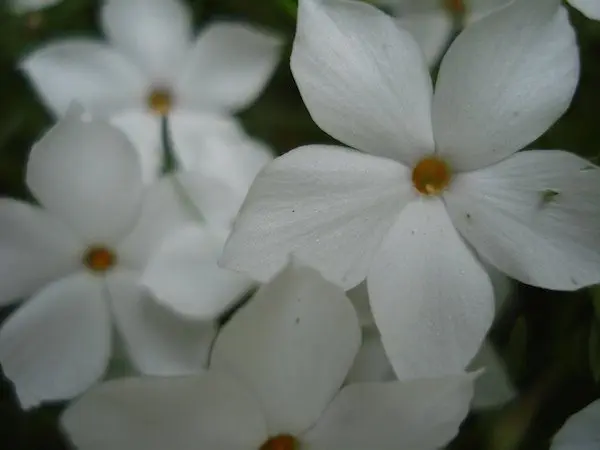 Phlox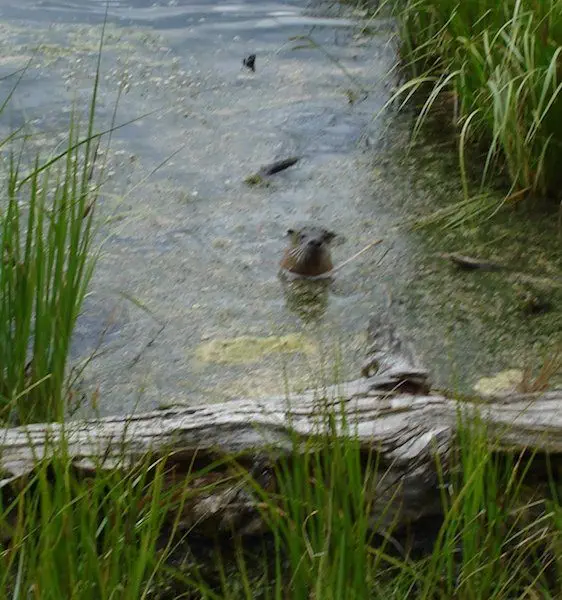 Peekaboo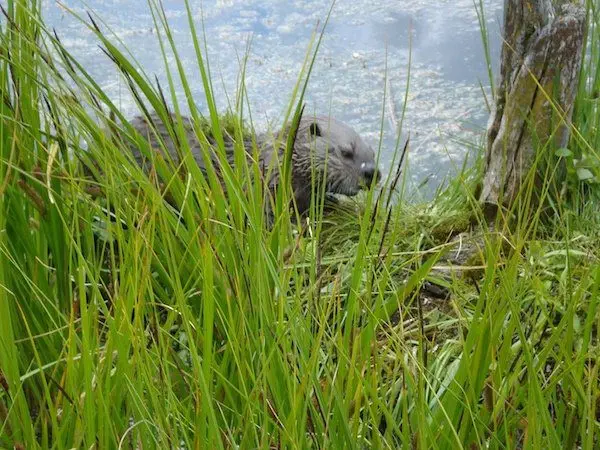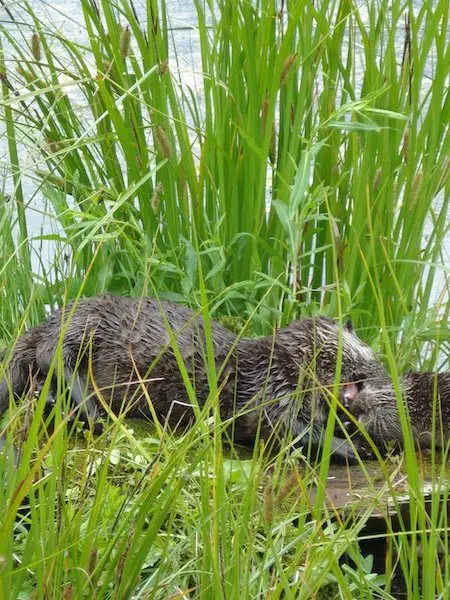 Wrestling in the grass.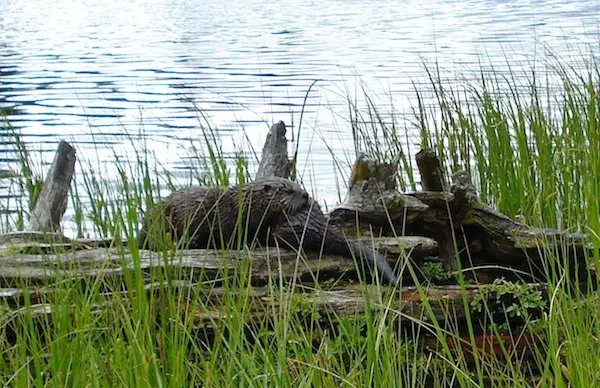 Wrestling on a log.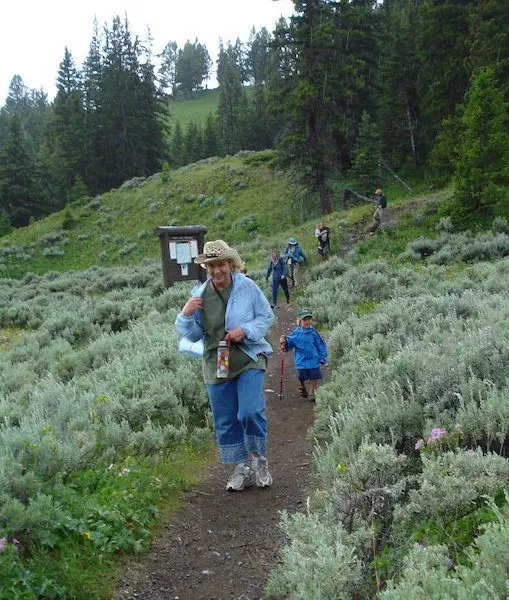 Hiking out in the rain.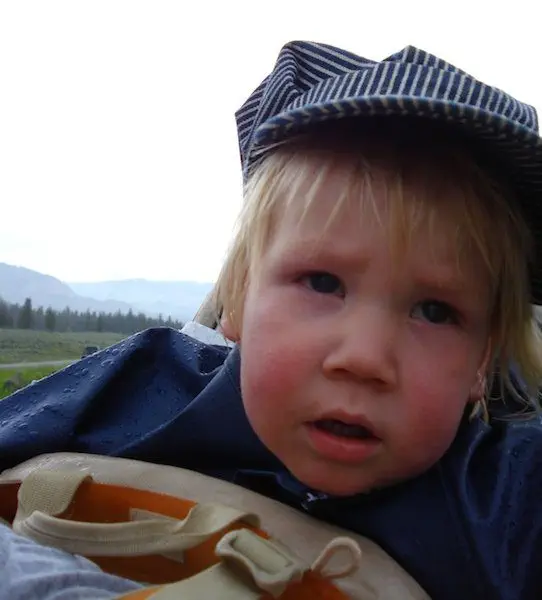 Finn almost fell asleep on the hike out even though it was raining on him. Luckily, I was able to keep him awake and cheerful.
[video:youtube:bL65mKVgWhQ]