Oh yes, I am posting about the river, again. I can't tell you how many requests I get for more river posts. I could tell you, but I am not going to.
You may be thinking, "Doesn't Mel have anything to do other than watch the river rise and fall?"
Not really.
It's not just me. Over on Facebook another river watcher posted a bunch of photos of the rising Shields River and the Yellowstone.
The USGS has been watching this river for years. And NOAA even made a little chart about it using USGS observations.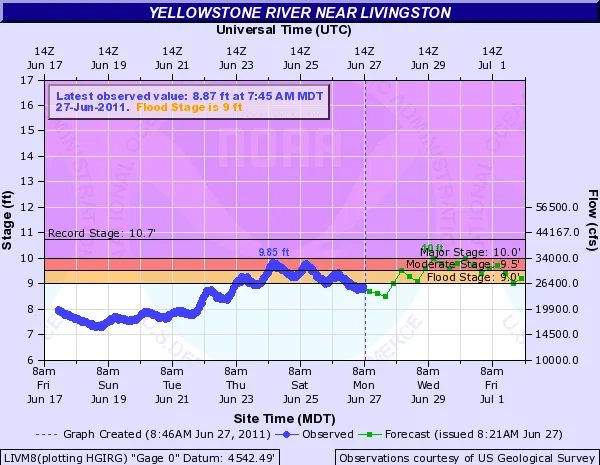 The river peaked on Friday at 9.85 feet–that's moderate flood stage. It looks like they are predicting another crest on Wed.
The boys and I did a little river study of our own last week. More on that later, but this is what the river looked like two days before it peaked.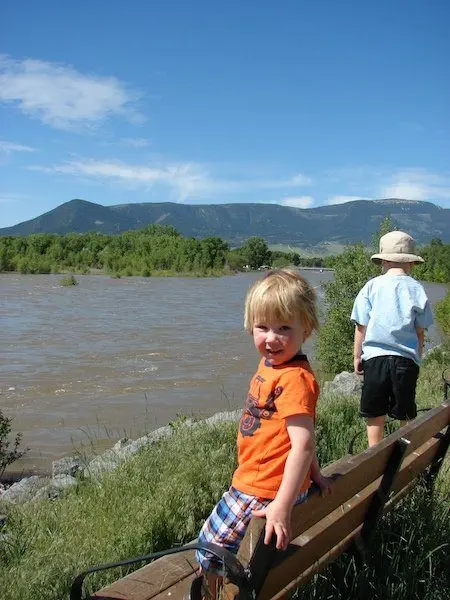 Finn takes his eyes off the water for just a moment. (6.22.11)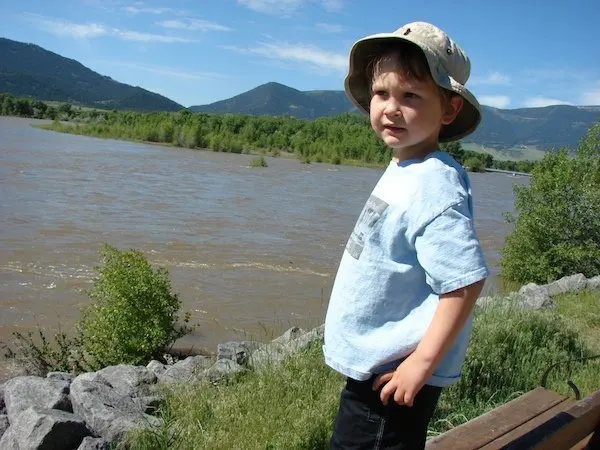 Anders insisted on a photo of him standing on the same corner of the bench as Finn did. (6.22.11)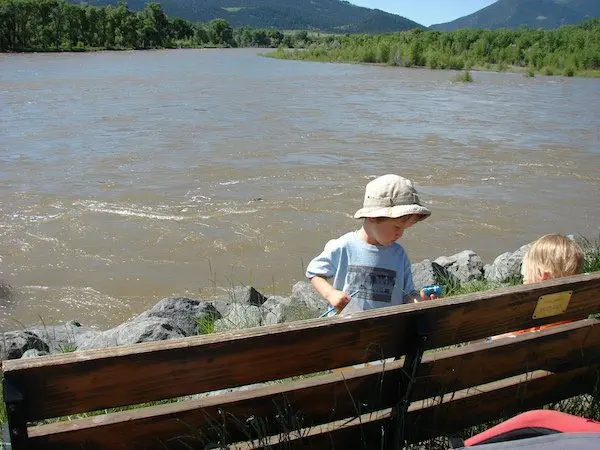 Big river, little people. (6.22.11)
(Tangent: A professional photographer friend forwarded me a story about how photos with people in them are more memorable than scenic photos. As you'll see later this week (and later in this post), I am still taking lots of people-free photos, but I hope these ones with the boys in them are memorable.)
I spent the weekend in Jackson and took a few more shots of the river on the drive down. Even though I was driving south, I was moving upriver. The Yellowstone is funny that way, flowing south to north through here. Obviously, south is always downhill in this hemisphere, so I don't know how that works.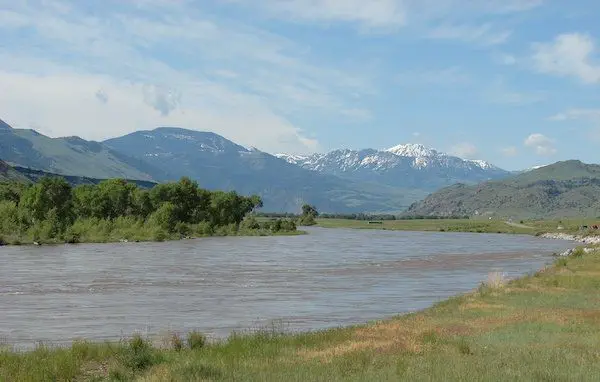 From the Highway 89 rest stop south of Emigrant. I call it "The prettiest rest stop in America." It's worth drinking a bunch of water just to have an excuse to stop here. (6.24.11)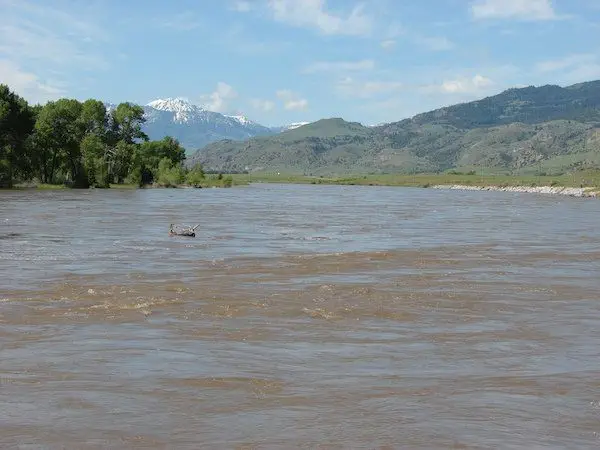 Also from the rest stop. (6.24.11)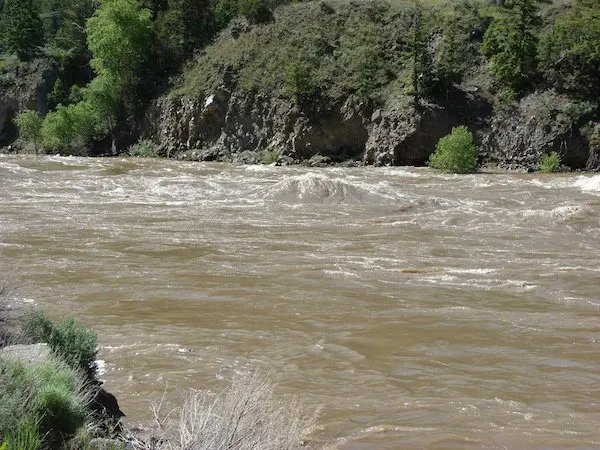 Yankee Jim Canyon (6.24.11)
I didn't take photos through Yellowstone (what, that old place again?), but there was a ton of water. Lakes were huge, rivers were flooding their banks, ponds stood where only meadows grew before.
In the Lamar Valley, rushing waters at the confluence between the Lamar River and Soda Butte Creek undercut a 30-foot section of the eastbound lane of the road. They had to close the road until it could be repaired. The Lamar flows into the Yellowstone adding to our rising river.
And the saga continues!