We got back from Glacier just in time for Livingston's biggest celebration: the Livingston Roundup. It starts on July 2 and keeps on going until the last horse has bucked on the night of July 4. We kept going an extra day since July 5 was an official state holiday and I am an official state employee.
On July 2, we attended the parade. You may remember last year's fun. This is our 4th year in attendance and it is still just as much fun as the first time.
There is hooting and hollering; horses and mules, rodeo queens and clowns, politicians and freaks (make your own joke).
As usual, H took our chairs our to the parade route at 7 in the morning. It's the only way to get decent seats for the 3pm parade.
My mom came up from Yellowstone for the day to join in the festivities.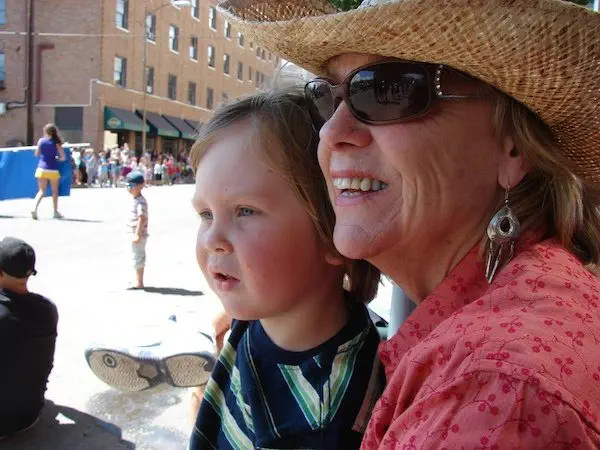 Anders is still not a fan of the sirens on the 5 million rescue vehicles that start the parade. This is his third parade and the first time he didn't cry.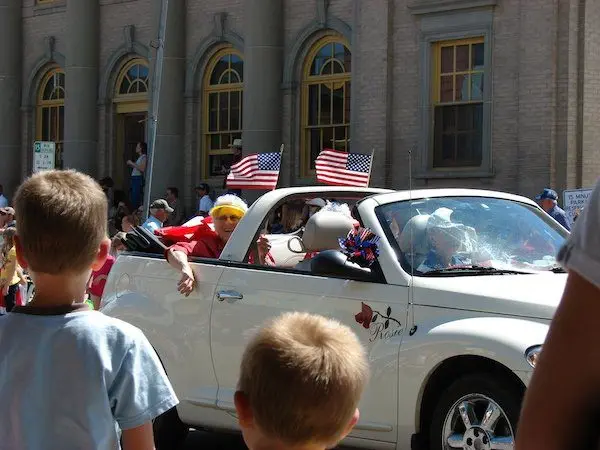 These twin sisters were the parade marshals.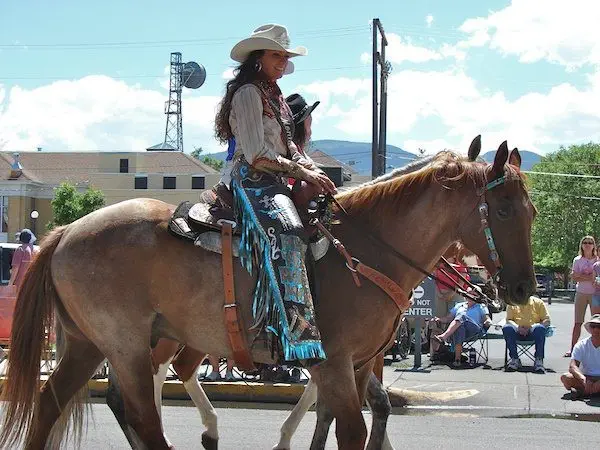 I'm a little jealous of her.
Finn makes a break for it. Is it because we made him wear those socks?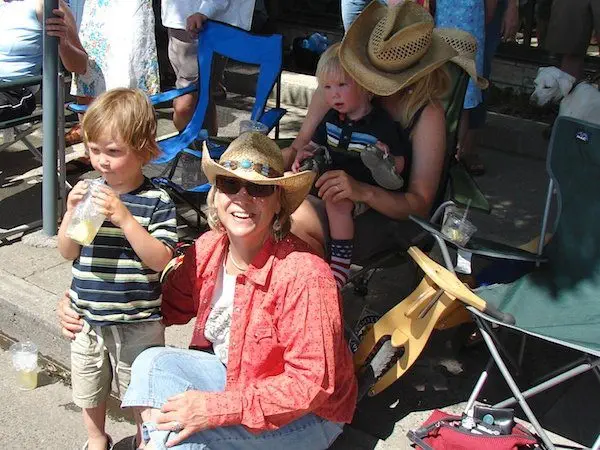 Trying to stay cool while enjoying the parade.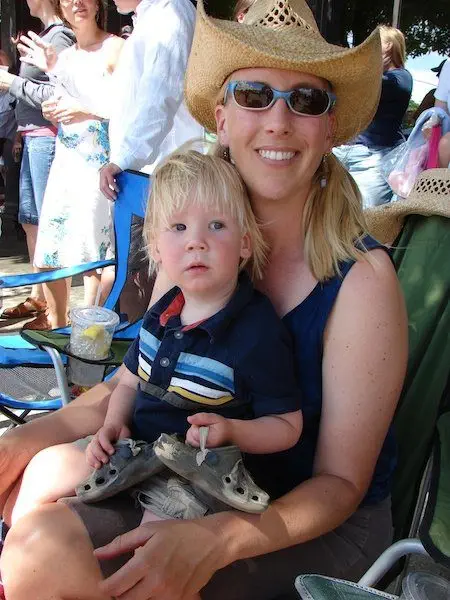 Notice that Finn is holding his shoes. He kept taking them off and throwing them into the street to express his frustration.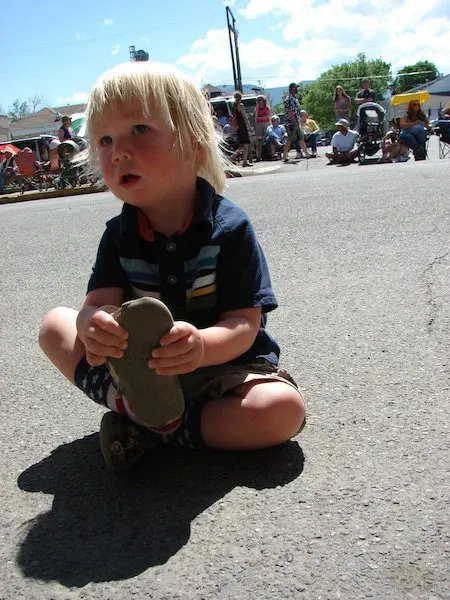 There they go again.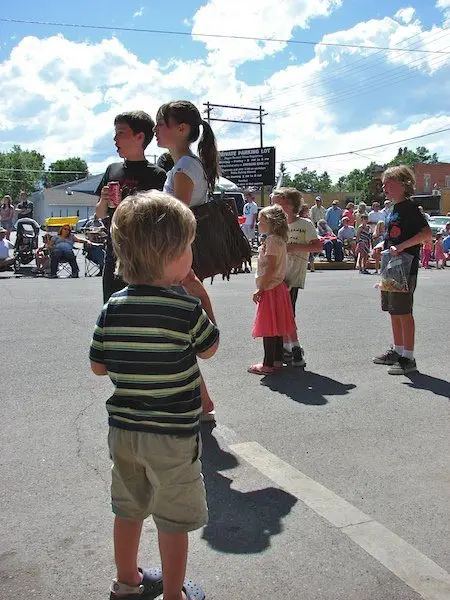 Kids waiting for the next candy throw. Anders and Finn collected quite a bit, but never noticed that it went missing. The chasing is so much more fun than the having.
Henry took photos too, which I am sure he will post soon along with his pictures from Glacier. I'll let you know when he does.
Brooke has some great photos at her blog. I especially enjoyed her "Over forty and feeling foxy jean short man" and am a bit disappointed that I somehow missed him.
Also, part of our Roundup fun:
Art walk and western photo (Oh, yes we did!)
4th of July Rodeo for H and I. Big and H and Mogie were so generous to come over and watch the boys for us.
And the ever popular sushi and s'mores.
I was working at a coffee shop Monday afternoon and chock full of writer's block when Mike, Kathy and Phoebe came in. I invited them over for a BBQ, of course, then rode home to tell H we better start preparing.
Then, I thought sushi would be even better. Am I wrong? No. H and I made sushi back when H had a beard and Anders got his hair cut too short.
We enjoyed a dinner that I am still drooling over. Naturally, we followed the sushi with marshmallow roasting and s'mores in the yard.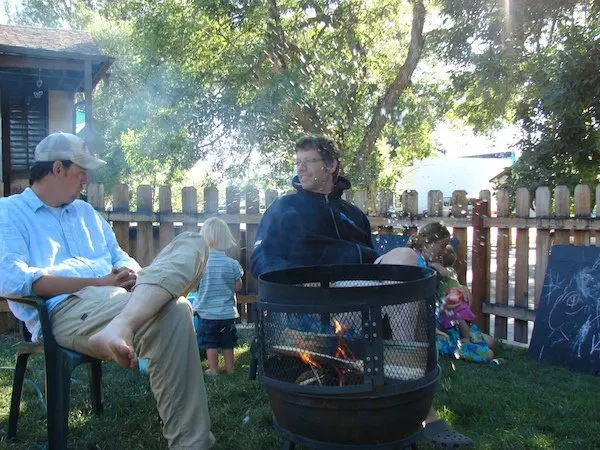 Men oblivious to kid chaos. Just for a second, though.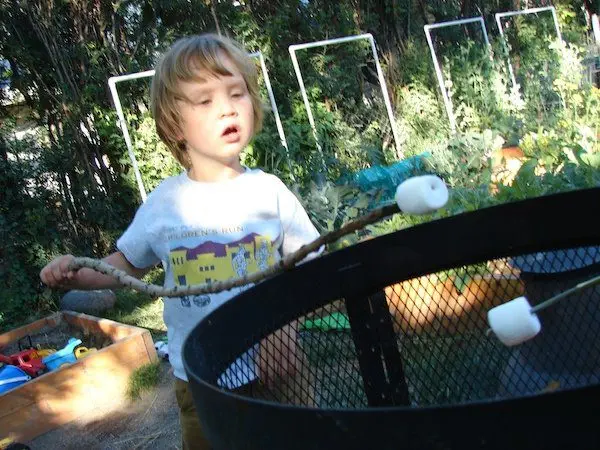 Not quite done.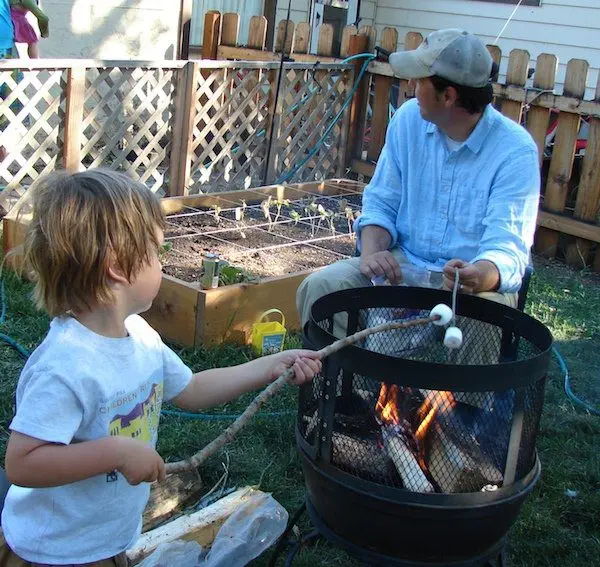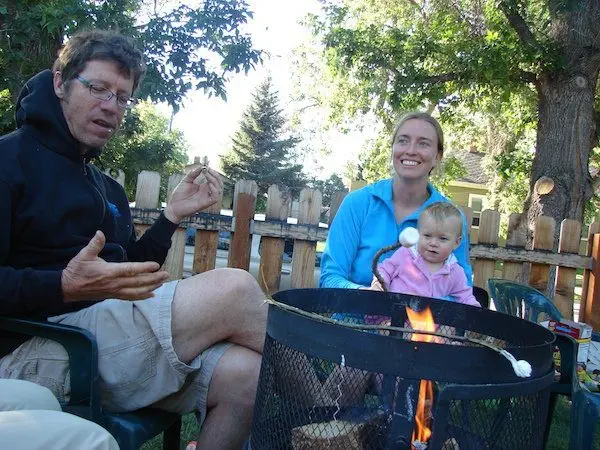 Mike, Kathy and little Phoebe.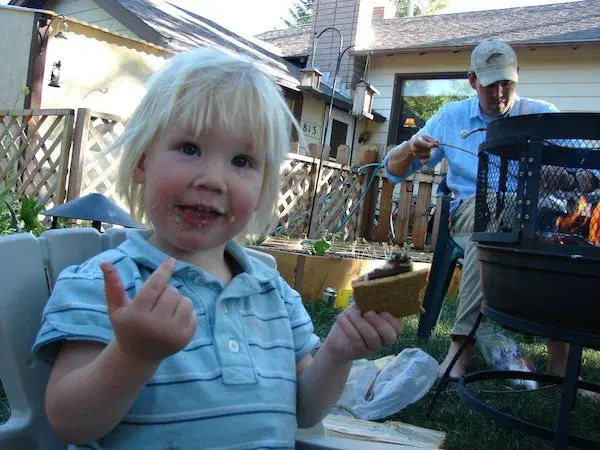 Finn is a fan.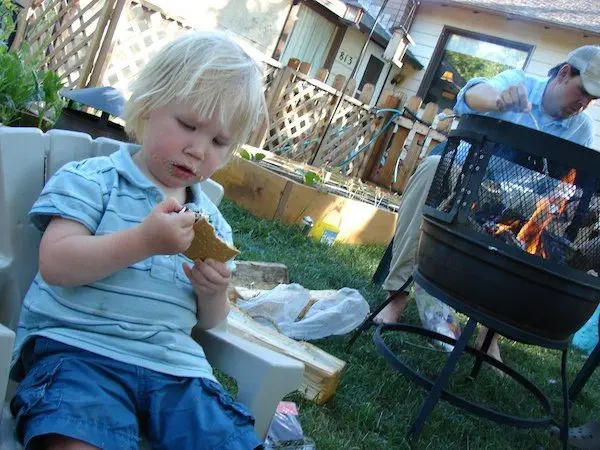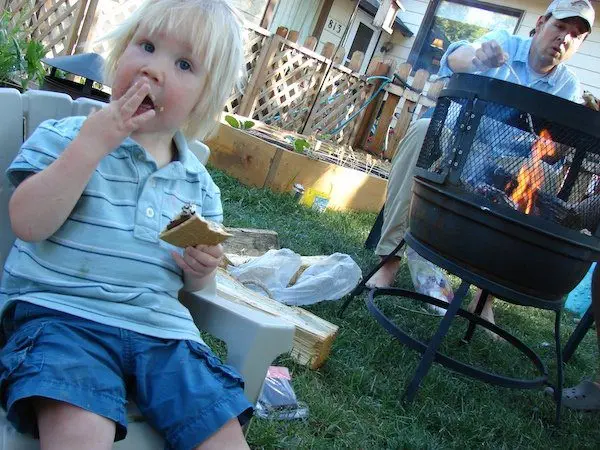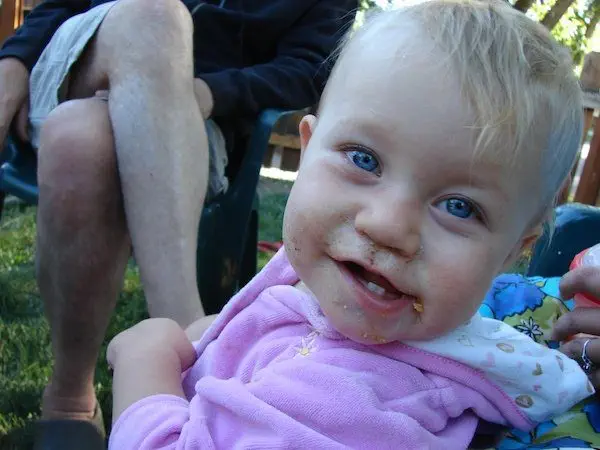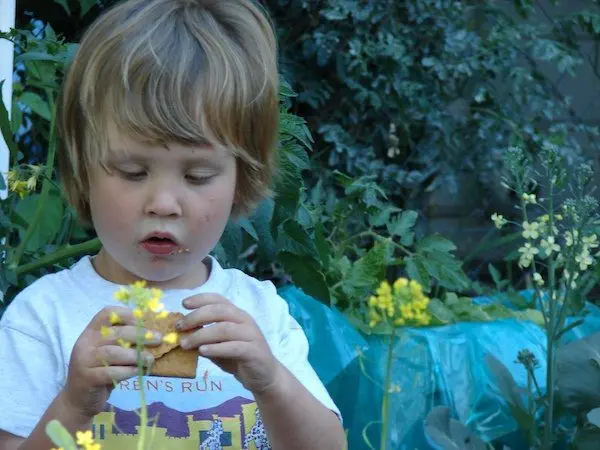 S'mores are nothing to mess around with.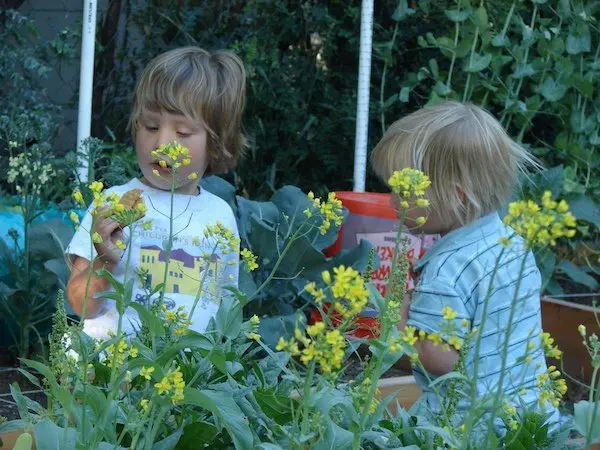 A lot of my greens bolted while we were in Glacier. These lovely yellow flowers belong to the pak choi. Luckily, I have a whole lot of frozen spinach, kale and pak choi in the freezer to get us through the winter.