We've grown to love this Swedish company and the cute and functional clothes they make. Our boys wear their wind fleeces most days of the years, and our younger son stays dry in his rain jacket and rain mittens. Now we are enamored with the Polarn O. Pyret Rain Trousers.
The adorable suspenders keep the pants up, and the elasticized foot straps fit over boots to keep the cuffs down. Even when our little guy is jumping in and out of puddles, he stays dry. Reflective tape on the front and back of the leg provide 360 degree visibility.
Sizes: 6 months- 8 years Colors: bright rose, aspen, bark, $35 www.polarnopyretusa.com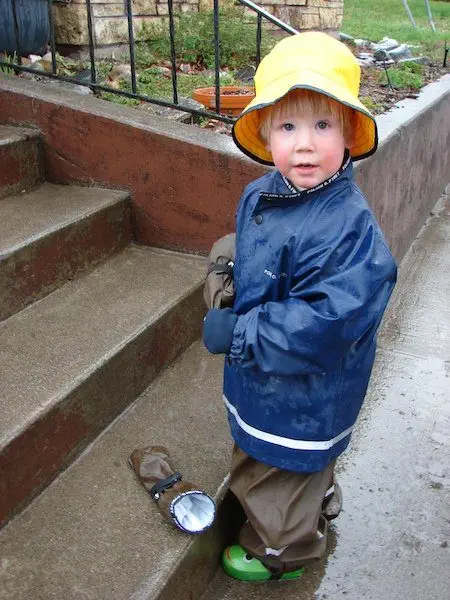 This story first appeared in Montana Parent magazine.