Last week I had the good fortune to put my equitation class skills to the test in the beautiful backcountry of the Madison range.
My friends own Willow Ranch Outfitters. In addition to hunting trips, Peter also takes folks on backcountry fishing trips (front country, too, you should call him if you want to go fishing!).
I tagged along on a one of the fishing trips in hopes of wrangling up a story (I'm pretty sure I sold the story, but I'll keep my mouth shut until it's definitely sold).
In addition to me, Peter (our guide) and Brad (his sidekick and guide-in-training), there were four amazingly nice clients from Texas and 11 Norwegian fjord horses (seven for riding and four for packing gear).
We rode in about eight miles to Peter's camp, set up tents, cleaned the horses (that means take off all their tack, for you non-equitation class graduates), set up a kitchen, cooked and ate food and relaxed under big sky surrounded by countless wildflowers. Peter and Brad did all the work (I helped out a little) and the clients–John, Nancy, Bill and Susan–got to soak in one of the prettiest places in the world.
The second day, we rode up to a lake in the Hilgard Basin for flyfishing. Not being an angler, I took photos, hiked around and thought about how lucky I am to get to go to places like this. I don't know how people survive without a healthy dose of mountains, lakes and wildflowers from time to time.
We rode out the third day and I was feeling pretty good about my horse skillz. I tried not to think about how easy my horse was. She was a sweetie, but I'll continue to pretend it was the rider, not the horse, that made it so pleasant.
I took Henry's fancy camera. I'm just posting a few of the photos here, but you can tell the difference.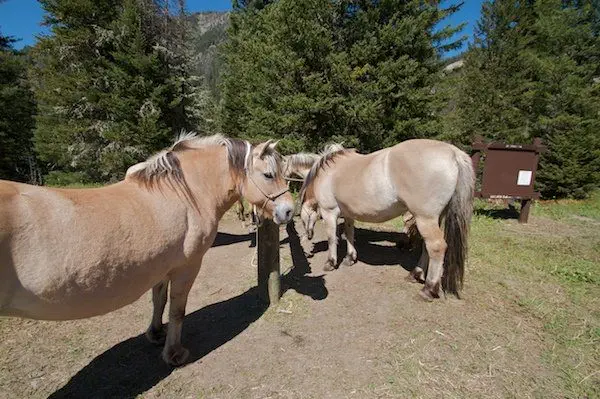 Waiting to get on the trail.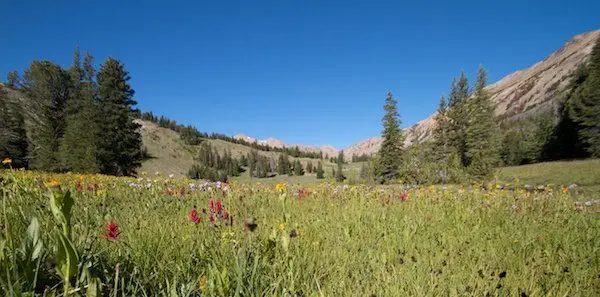 The meadow we camped at. It was ok looking.
Of course I'll post another wildflower photo. Thank you for asking.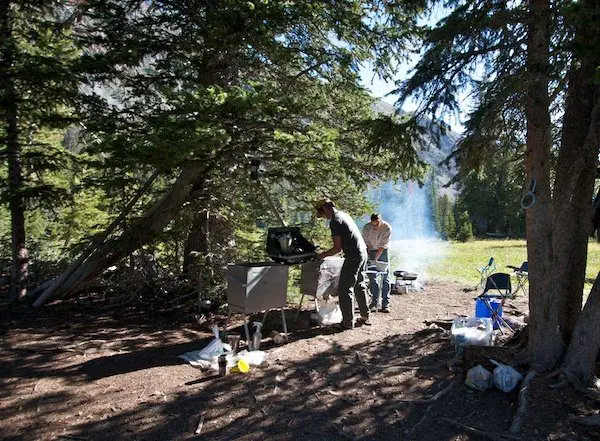 Brad and Peter hard at work in the kitchen.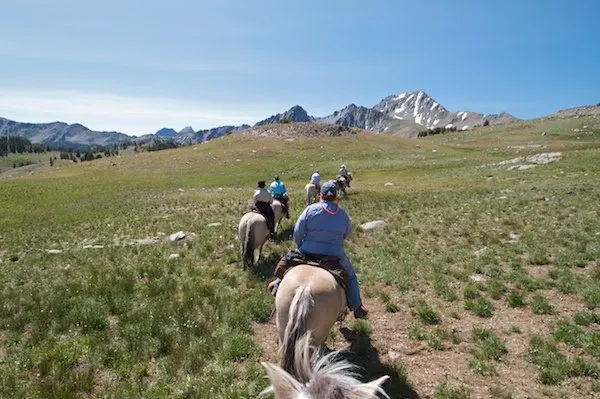 Riding above treeline on our way to the lake.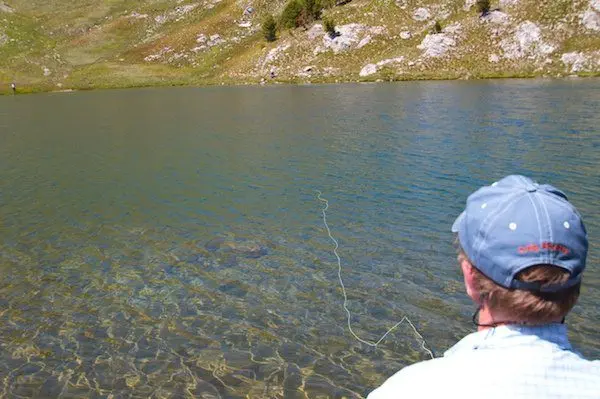 John tries to lure in a fish.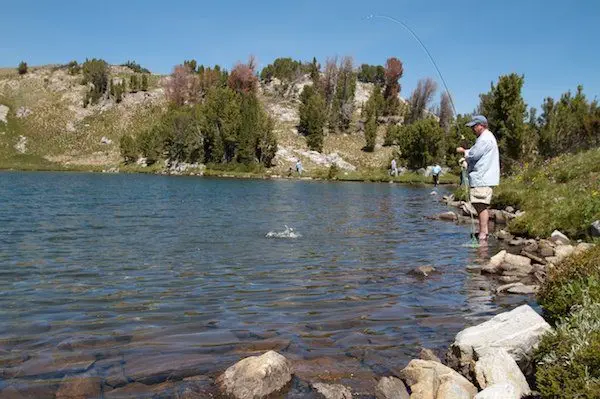 Reeling it in. The cutthroat were throwing themselves at these anglers when we first arrived.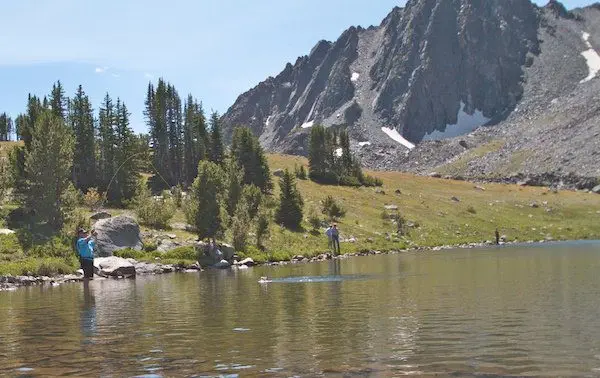 Bill catches another trout.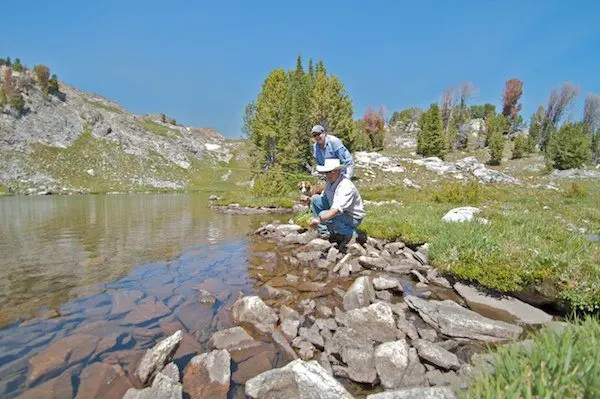 Peter takes Nancy's fish off the line.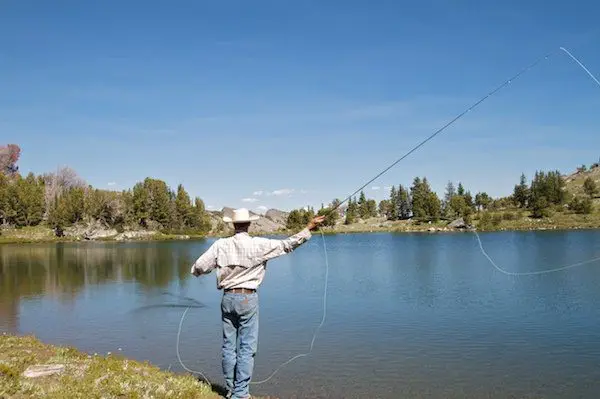 Peter shows us how it's done.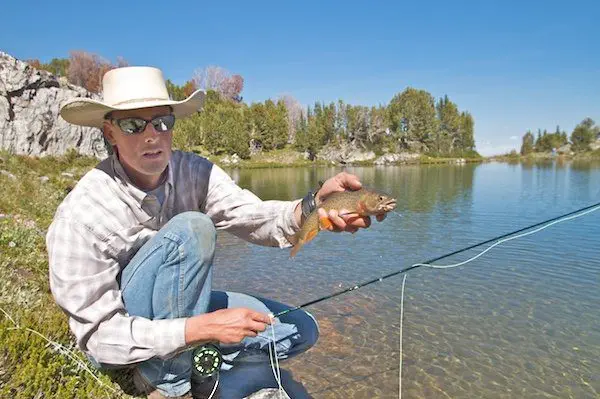 Obligatory fish shot.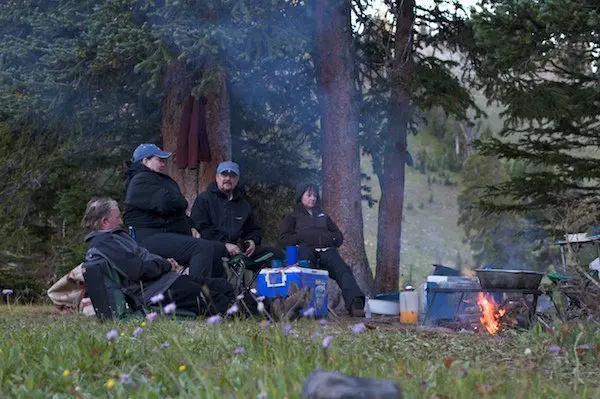 Bill, Nancy, John and Susan enjoy an evening around the campfire.
Pretty horses.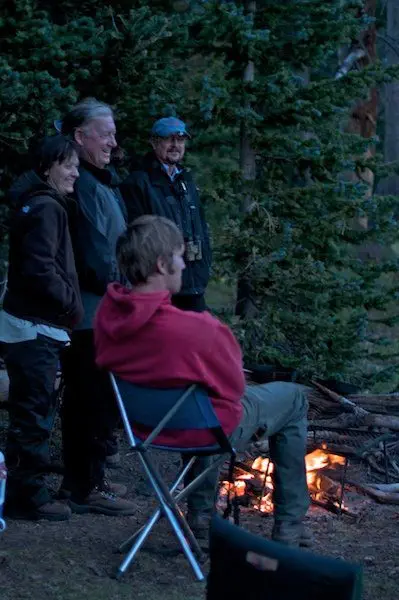 Brad, Susan, Bill, John and the campfire.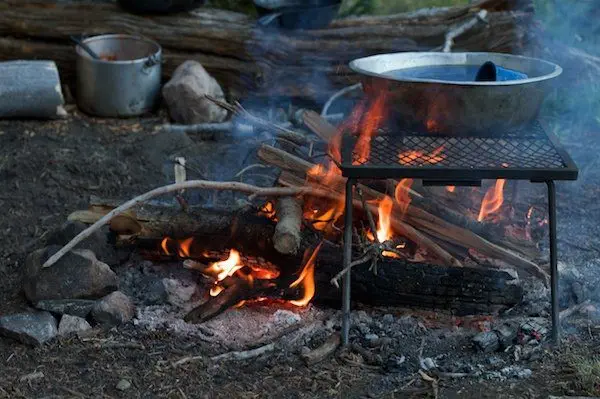 Boiling the dishes.
Wait! There are more photos here.