I was cruising Craig's List a couple weeks ago. I was hoping to find an old horse trough to use in the garden like this.
I couldn't find any horse troughs and no one answered the wanted ad I put up. What I did find was an ad for eggs.
We'd love to have chickens, but that's not in the cards right now. We'd love to buy local, free range eggs, but they are close to $6 a dozen in the store. When I saw the add for local, free range eggs for $2 a dozen, I jumped all over it. Now we get eggs delivered to our door every Wednesday.
Free range chickens lay eggs with thicker shells, deeper-colored yolks and better taste. Most importantly, these chickens have good lives. The eggs you normally get from the store come from chickens in really horrible, disgusting situations. I won't go on since you can easily find out about industrialized egg production yourself.
I am ecstatic to find good eggs at a good price. And they come to me.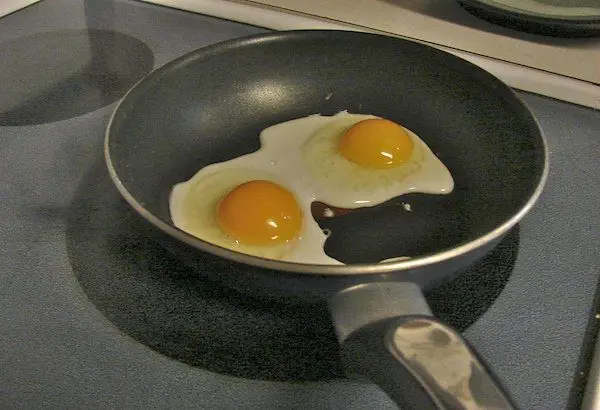 Frying them up.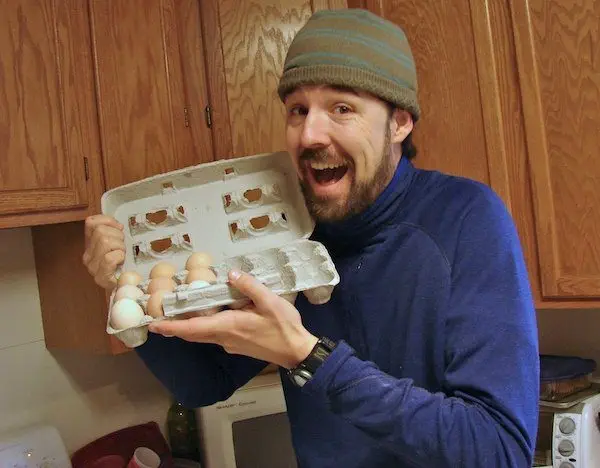 H is pretty psyched about the eggs, too.
H is building some new garden beds, so that's taken care of, too. If you come across an old horse trough, grab it for me! I'll still use it.