Don't worry, we are almost done with all the photos from our fabulous vacation to Glacier National Park. One more post after this. Then it is on to 4th of July photos and an awesome otter experience in Yellowstone. Stay tuned!
So, Glacier pretty much blew my mind, even though I'd been there a couple times. I'm so glad I got to experience it with friends and my family this time.
I did wish, however, I had a chance to get into the backcountry a bit. A four mile hike, doesn't quite cut it for absorbing those mountains. More than just seeing it, I wanted to be it. I could be Zen about it and appreciate what is, which I did, but I always want MORE NATURE.
Anyhoo, we went for a great walk on day 5 to Rocky Point on Lake McDonald. The trail was mostly flat and followed a sort-of peninsula through recently burned and burned-a-long-time-ago forest. Plus, a little unburned forest just to mix things up.
The flowers were great (oh yeah, there are flower pics in this post) and the lake was gorgeous. The mountains in the background were pretty nice, too. You won't be surprised to hear that the boys loved throwing rocks in the lake and Anders dug climbing crumbling mini-cliffs. Henry looked handsome and carried the brunt of the big boy who will not walk.
Actually, Anders hiked quite a bit of the 2.5-mile lollipop loop. Finn lost it toward the end and cried super hard until he fell asleep in my arms. I carried him out like a fire victim much to the amusement of other hikers.
We ate a late lunch and ice cream on the lawn at Apgar and then drove back to our motel in Whitefish for dinner on the lawn. Then the boys played at the park with H while I cleaned up and read a bit.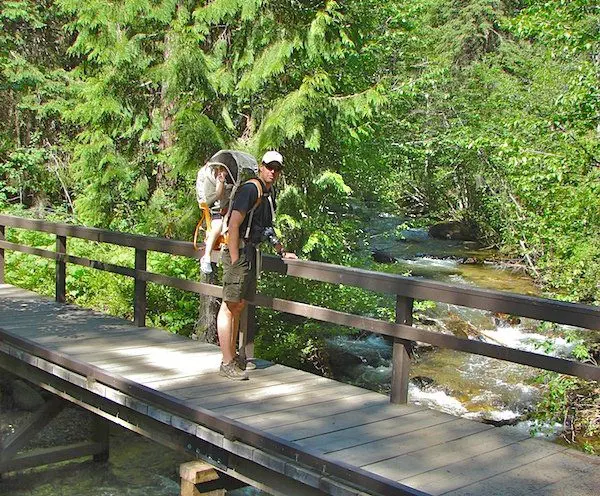 H and Anders cross Fish Creek.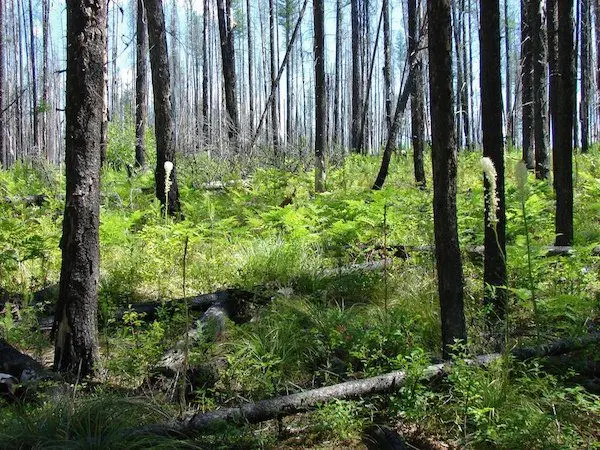 Results of the 2003 fire: beargrass and blackened trees.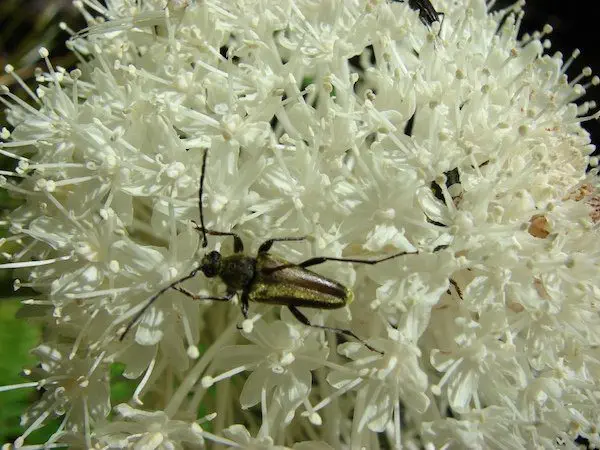 Critter on beargrass-the official flower of Glacier National Park.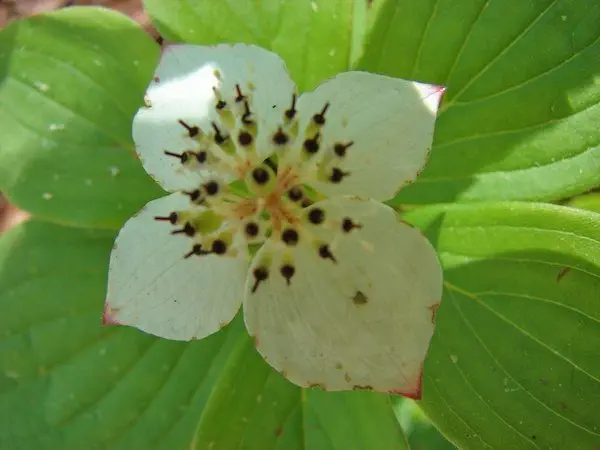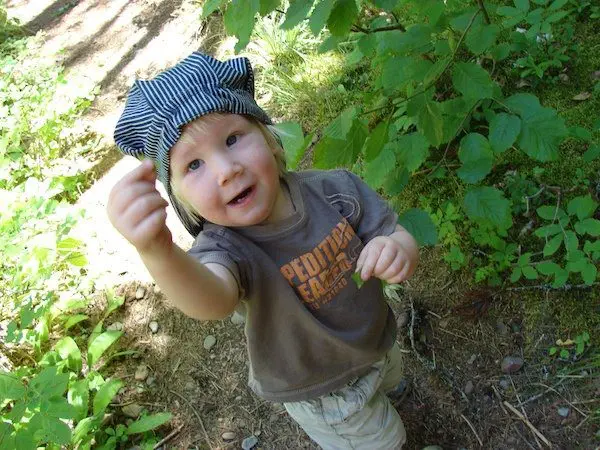 Finn shows off his find. It's a leaf.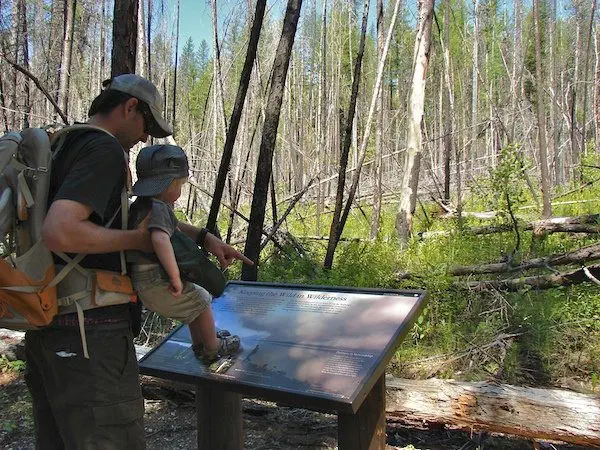 Learning about fire.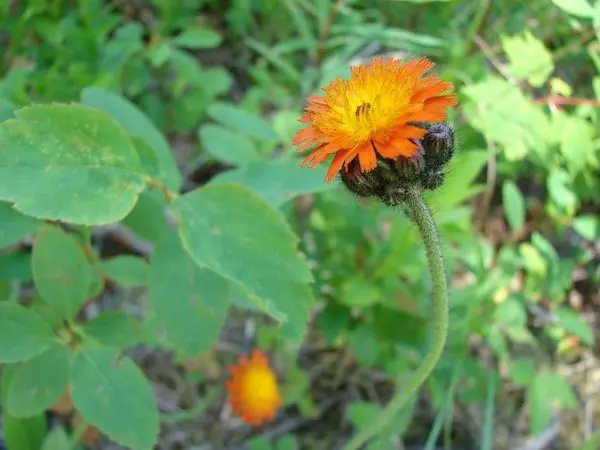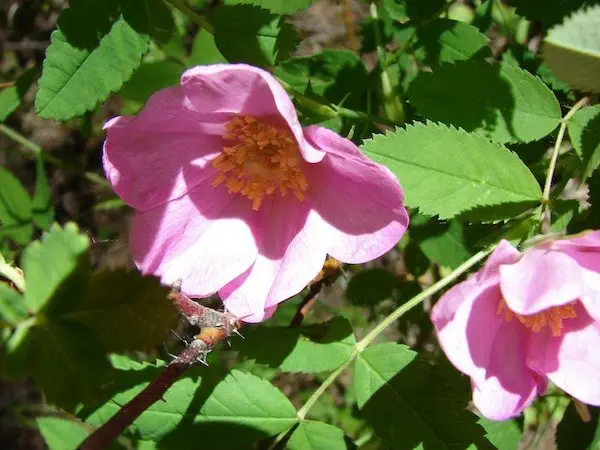 A wild rose by any other name…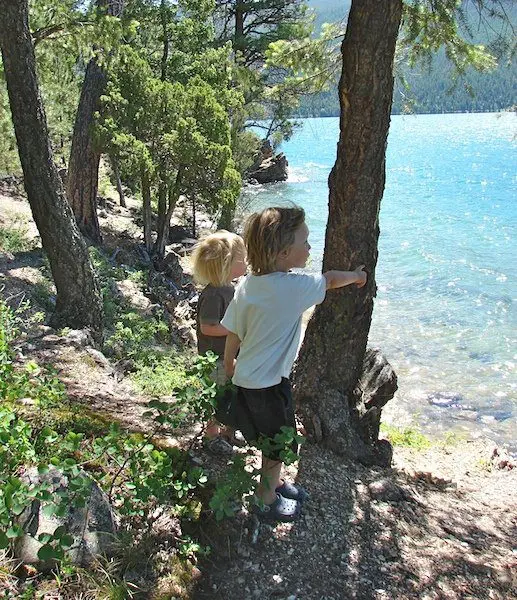 Finding Lake McDonald.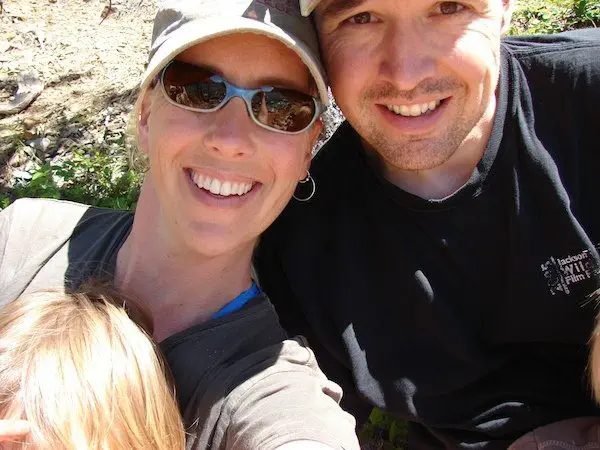 This attempt at a family photo fell a bit short. I guess I should learn how to use the timer.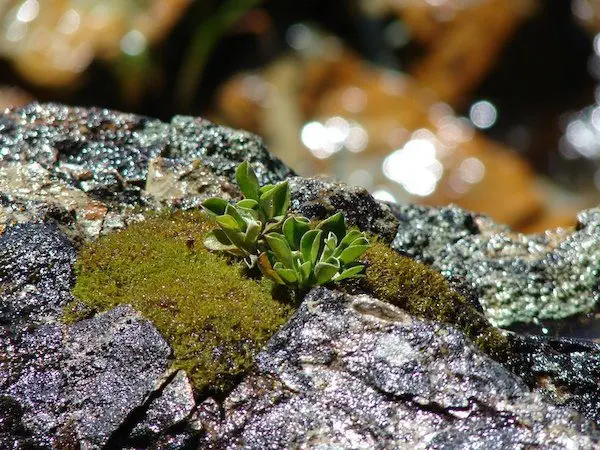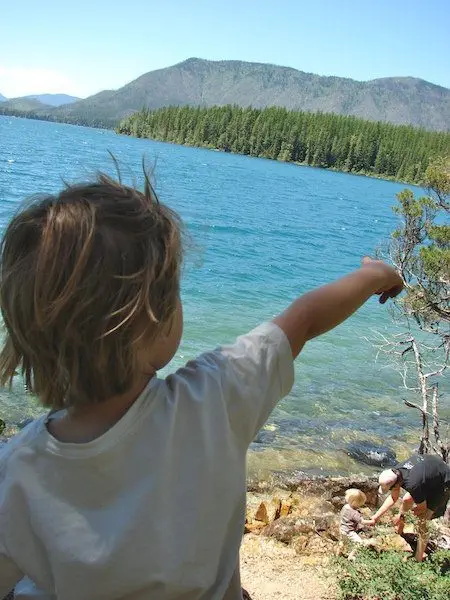 Anders and I scrambled up to a little overlook. Look over there!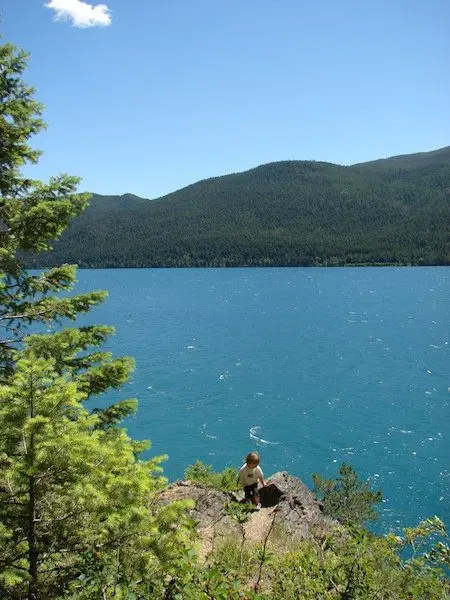 Then he scrambled out to this rock overlooking a precipitous drop.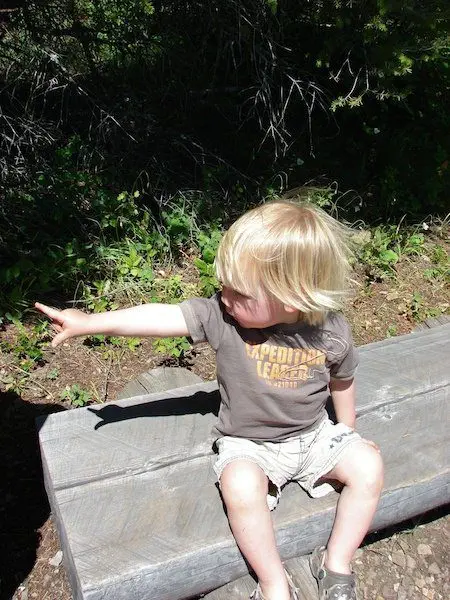 "Put me in the backpack, now," Finn said. "Then I will scream until you carry me with your own bare hands."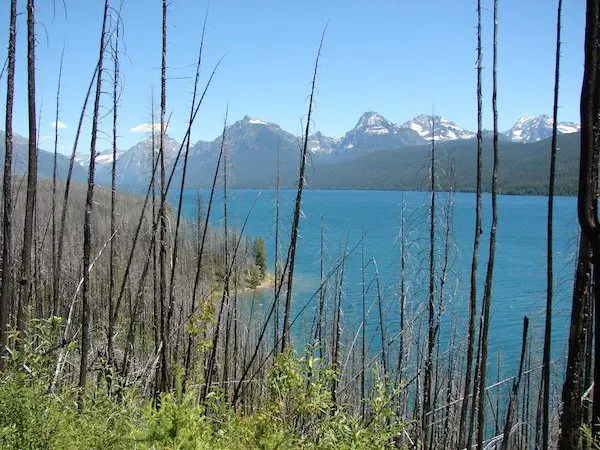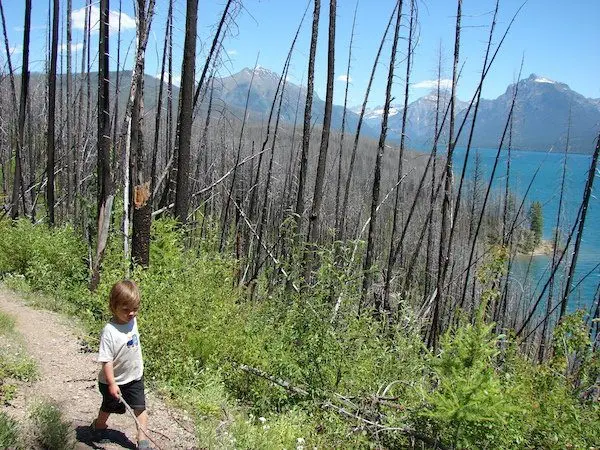 You have to have a stick to be an effective hiker. Duh.