There were two reasons for going to Glacier:
1. My friends from grad school–Julie and Chris, and their kids Elena (22 mos) and Sylvan (4.5 years) were coming from Eugene for a visit.
2. It's awesome and we love National Parks.
Sylvan and Elena slept through the night, remained mostly cheerful on the trail and were adorable. Our kids were also adorable, but melted down daily from lack of naps and had certain sleeping issues at night (like waking up over and over…). I just keep reminding myself that we are in training and will one day be great campers!
It was great seeing Julie and Chris and catching up with them. And so neat to meet the little ones.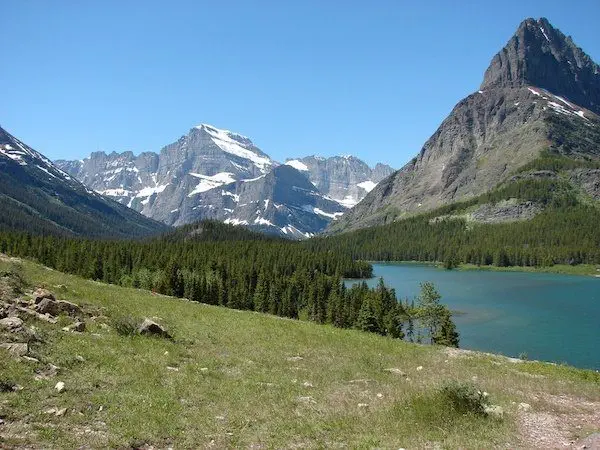 Looking across Swiftcurrent Lake. We hiked around the lake and enjoyed amazing views of mountains and water.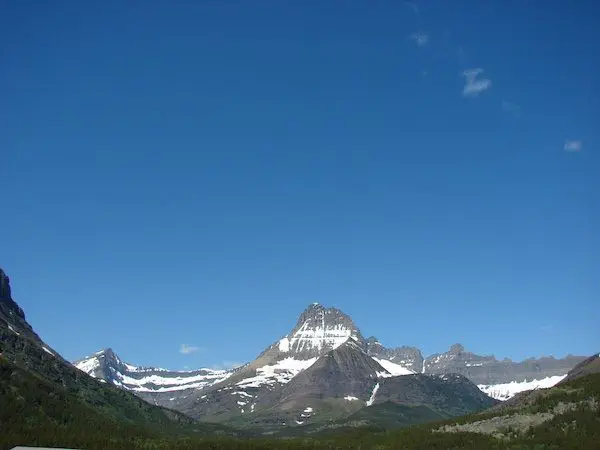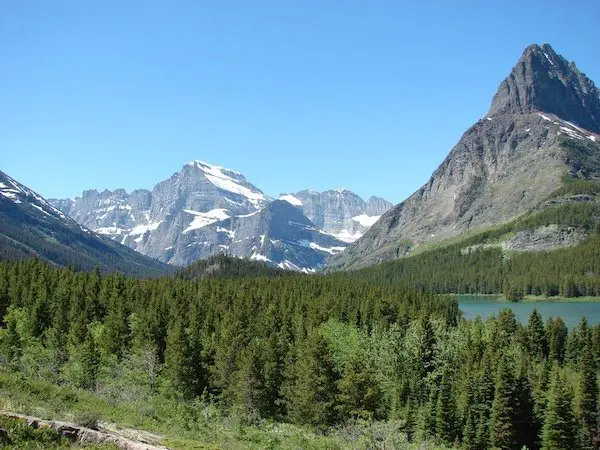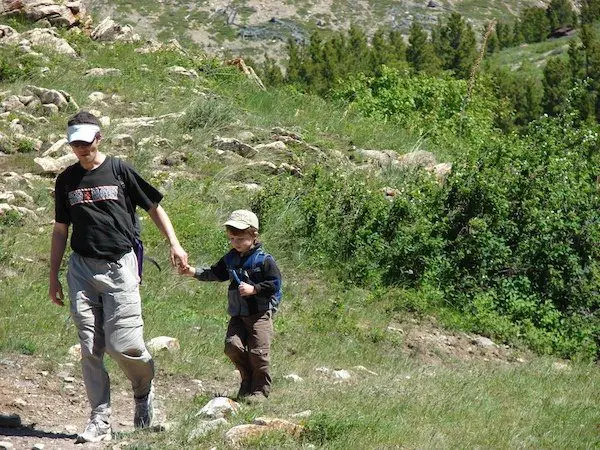 Chris and Sylvan trekking.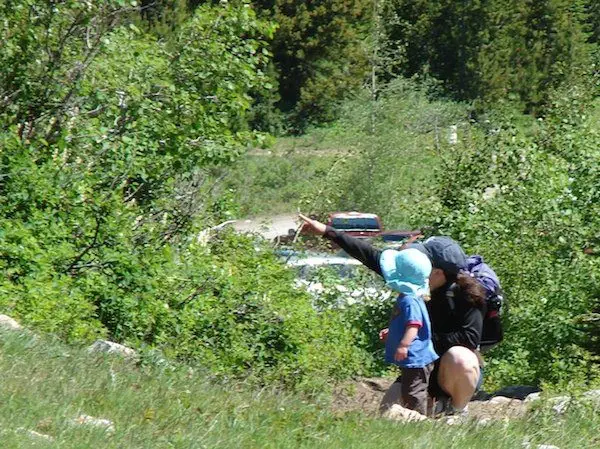 Julie and Elena look at birds. (I don't know if that's what they are doing, but it seems believable.)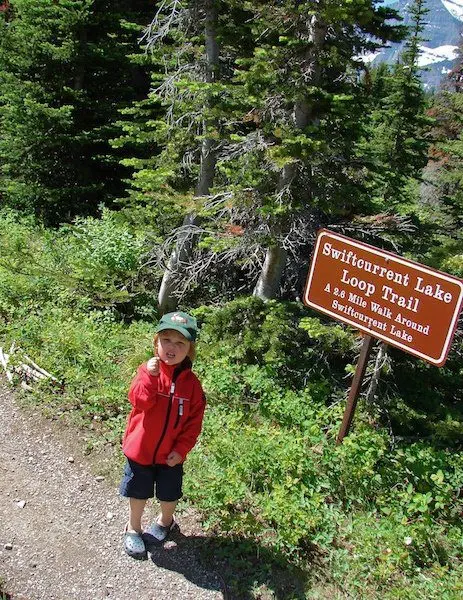 I'm Anders Coble Harrison and I will kick your a$$.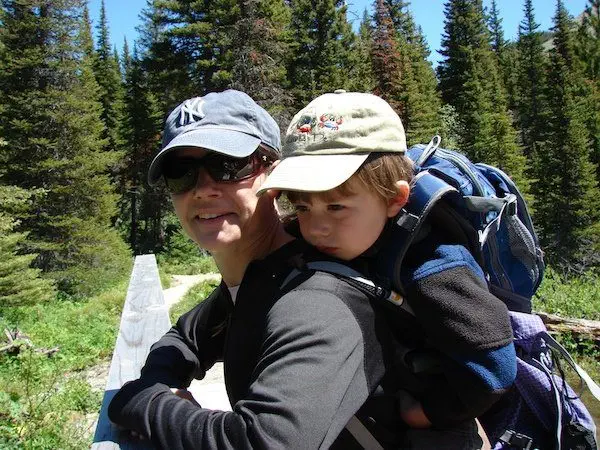 Julie and Sylvan watching from the bridge.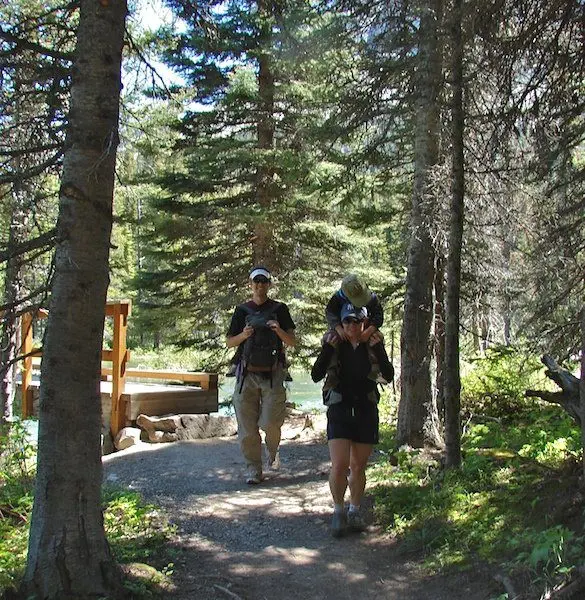 Julie is so strong. She carried Sylvan on her shoulders for a mile or so.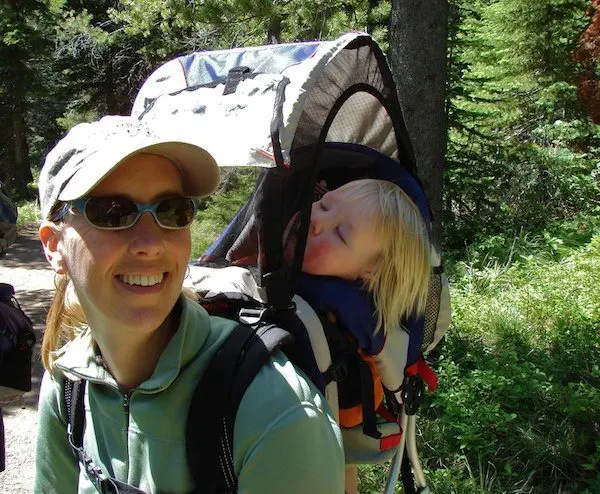 Finn took his short naps in the backpack to impress other hikers with his cuteness.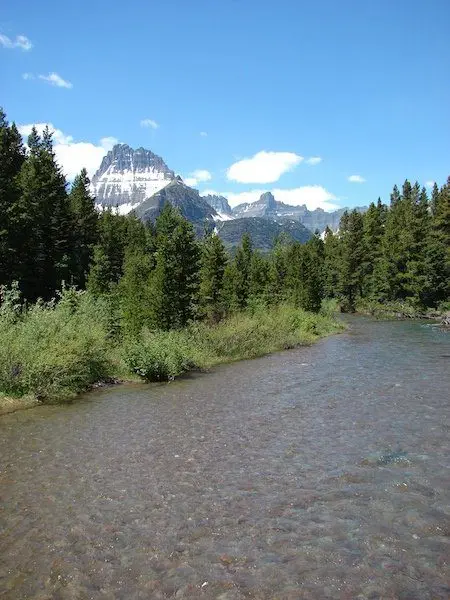 Swiftcurrent Creek.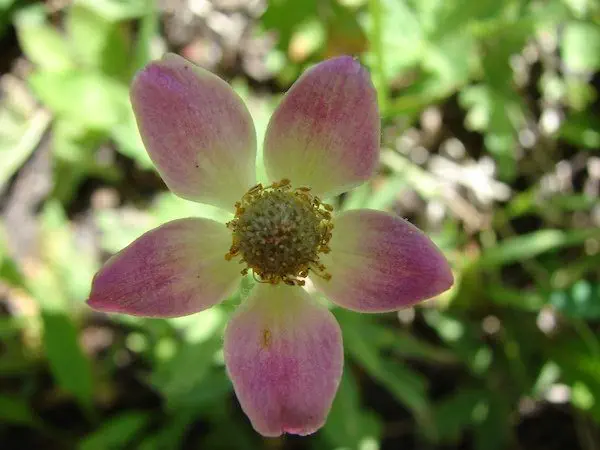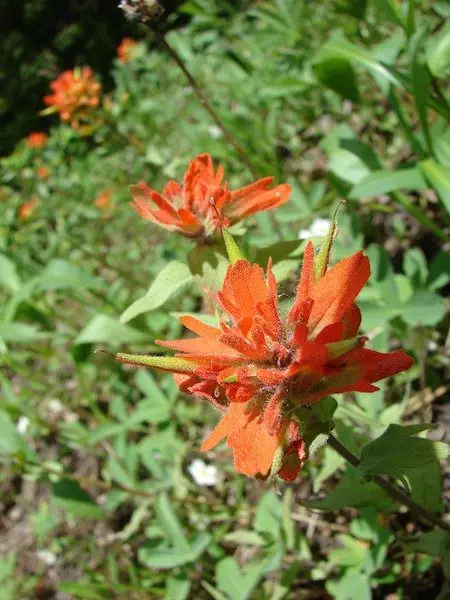 Paintbrush!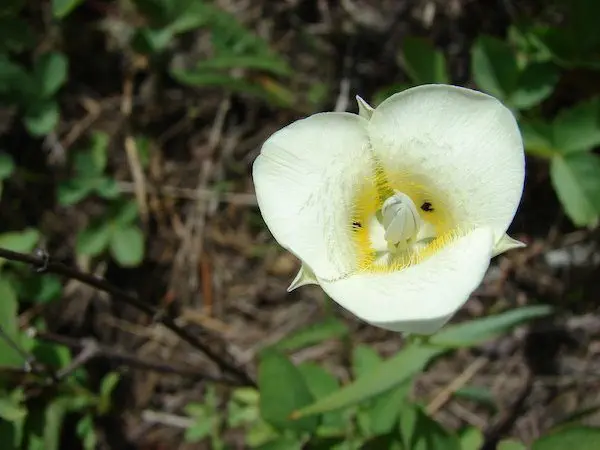 Mariposa lily.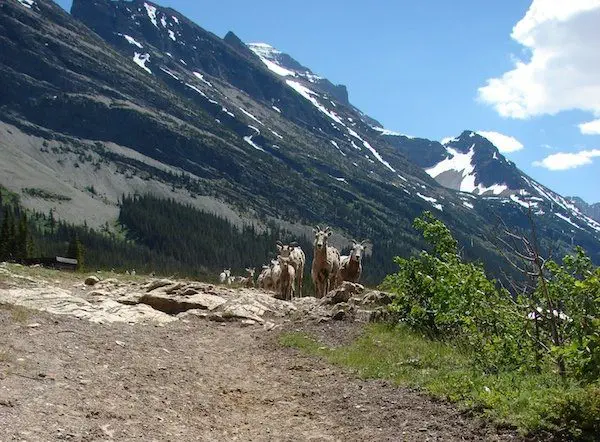 These bighorn sheep came around the corner and almost trampled me and Finn.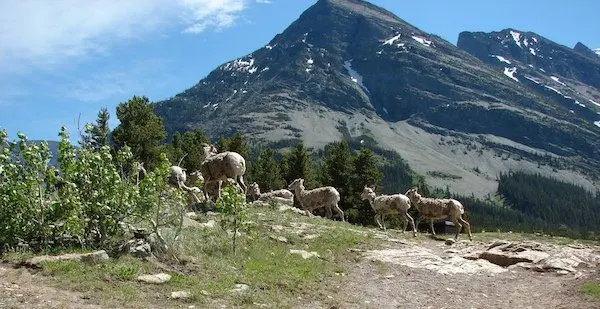 They turned just in the nick of time.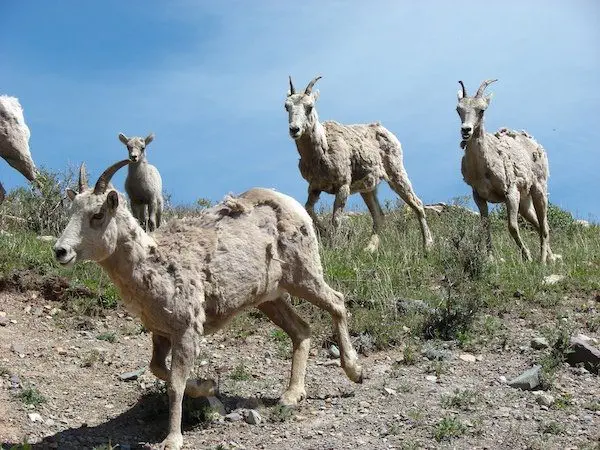 The sheep were looking a little mangy as they shed their winter coats.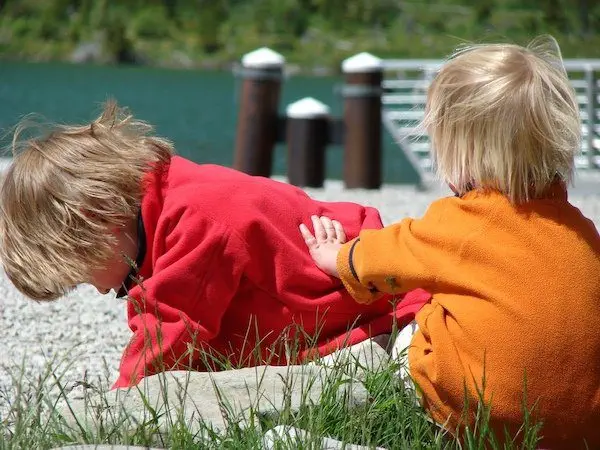 After the hike we got ice cream at the Swiftcurrent Lodge and Finn gave Anders a little love push.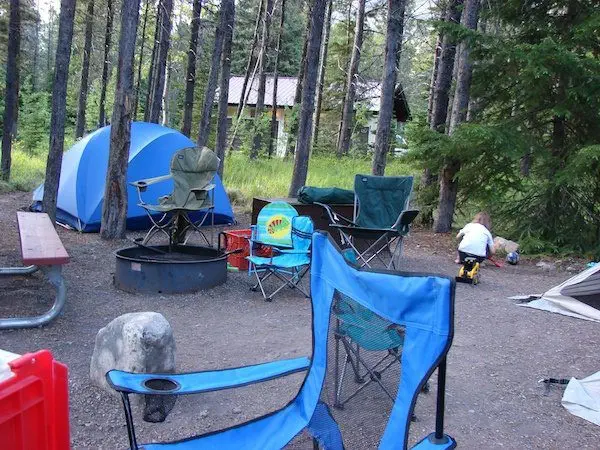 We had a lot of chairs at our campsite.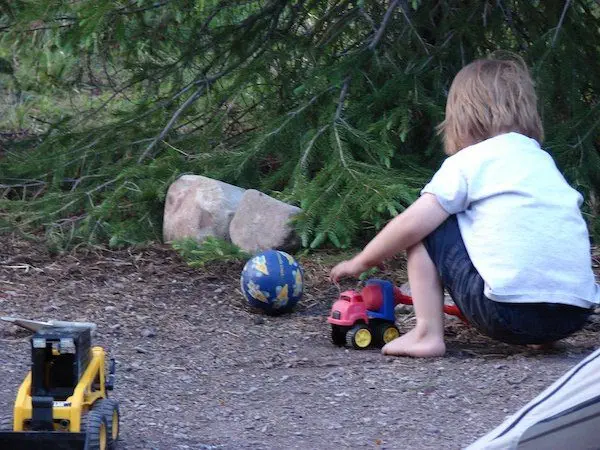 Anders would have been content digging in the dirt and playing with his trucks at the campsite the whole time.