Finn has made a few friends already. Not everyone has had their picture taken with him, but here are a few of his pals.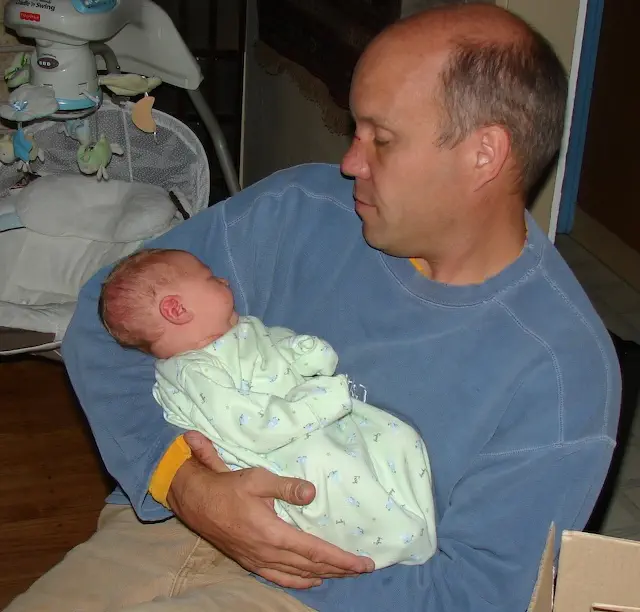 Finn and JoJo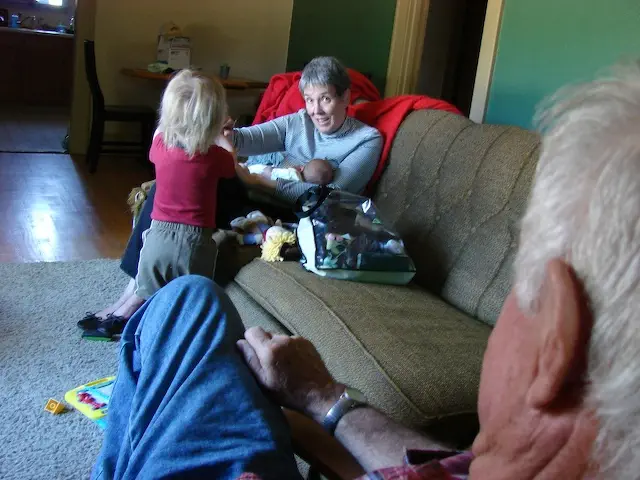 Meeting Mogie and Big H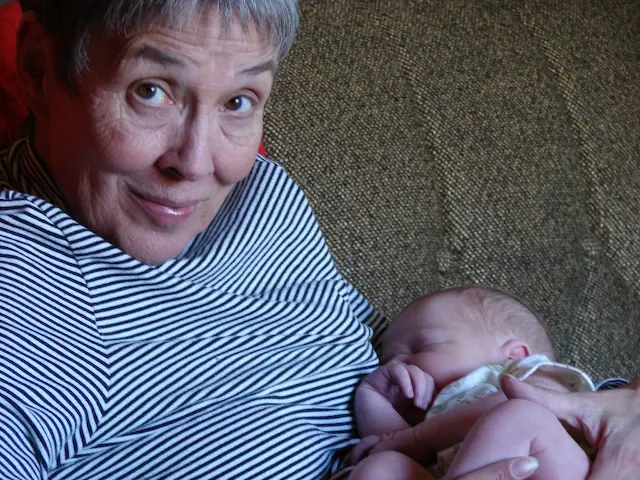 Happy grandma.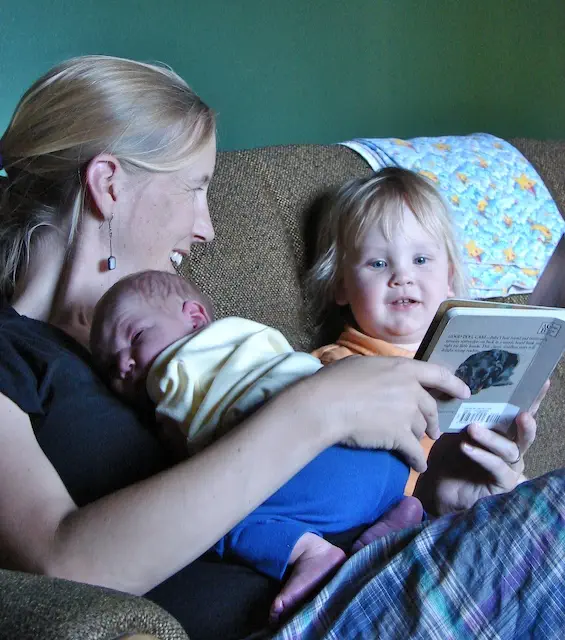 Reading books with mom and Anders.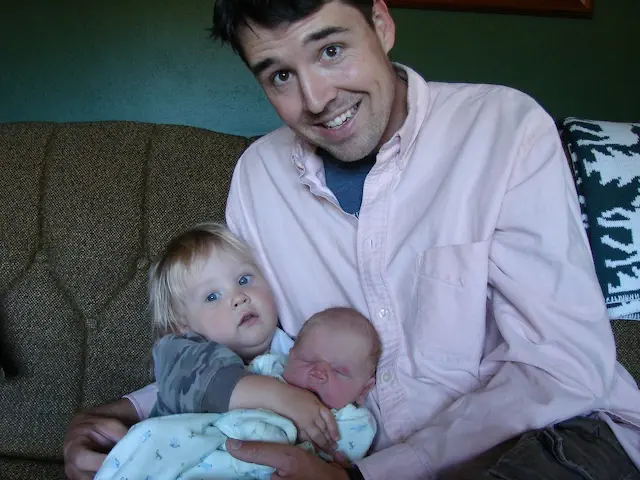 Hugs from Anders and dad.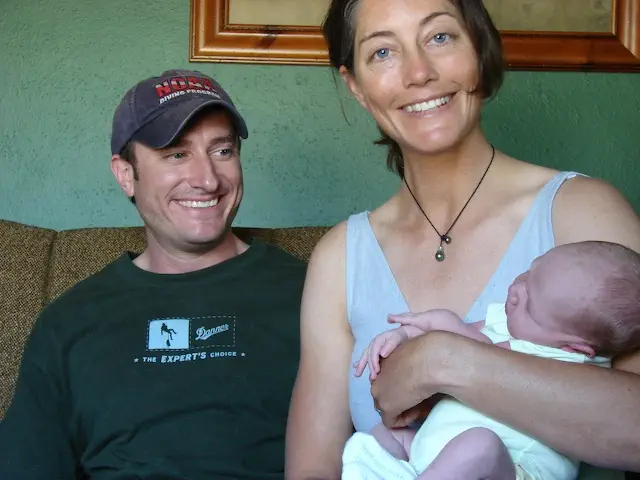 Merlyn and Stephani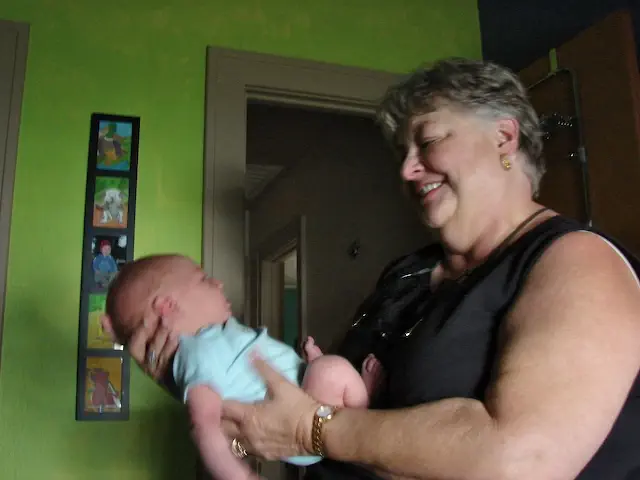 Kathy is not this fuzzy in real life. Finn is.