On Father's Day, Henry and Big Henry went on a photography excursion in Yellowstone. I'm sure H will be posting photos of that soon 😉
We went to the Wilsall parade and rodeo.
But first, the boys made this.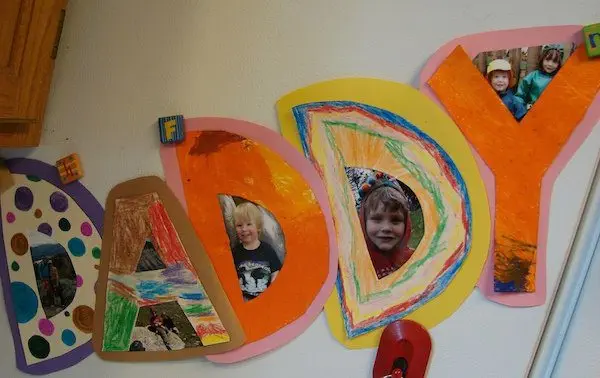 Don't worry, I had it laminated so Henry can keep it forever. I got the idea here.