After leaving Escondido we drove up to the South Coast Botanic Garden on the Palos Verdes Peninsula. I had been hoping to catch up with some fellow bloggers and when they invited me to meet them here, I couldn't resist.
I've made a few friends online, but this is the first time I've met any of them in person. Debi (Go Explore Nature) and I both commented on how odd it is to meet someone when you've seen so many photos of them. It almost seems like you've met them already. We were also joined by Michele from Fun Orange County Parks.
The garden is on 87 acres and made up of several gardens. We didn't make it around the whole thing, but did enjoy the 3 Bears' House: Children's Garden, Cactus Garden, Fushia Garden, Koi Pond and Japanese Garden, Redwoods, Rose Garden and probably a few that I missed.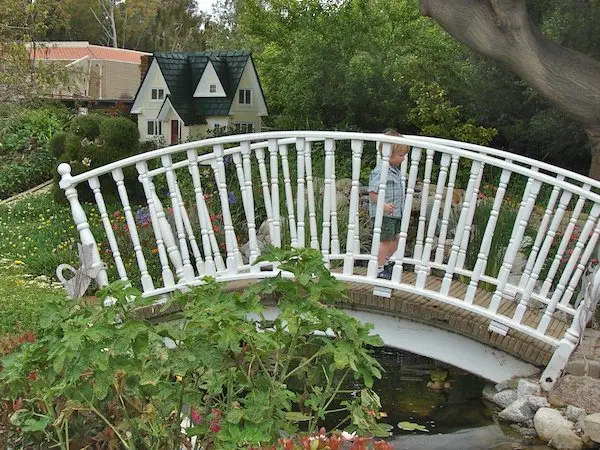 There is a wonderful children's garden that all the kids loved.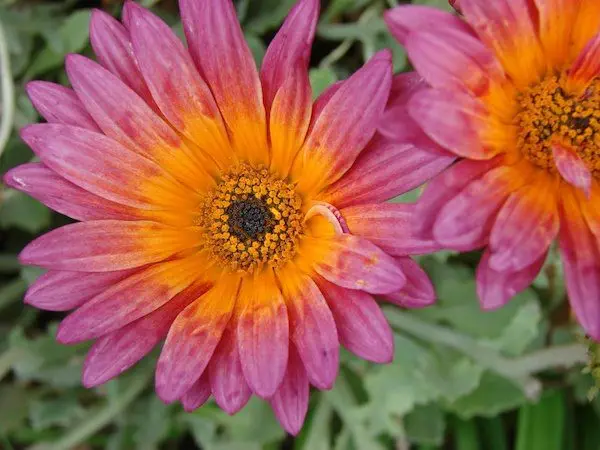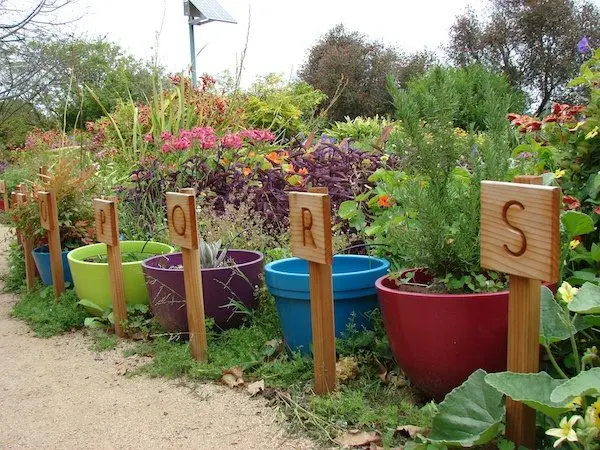 The alphabet garden.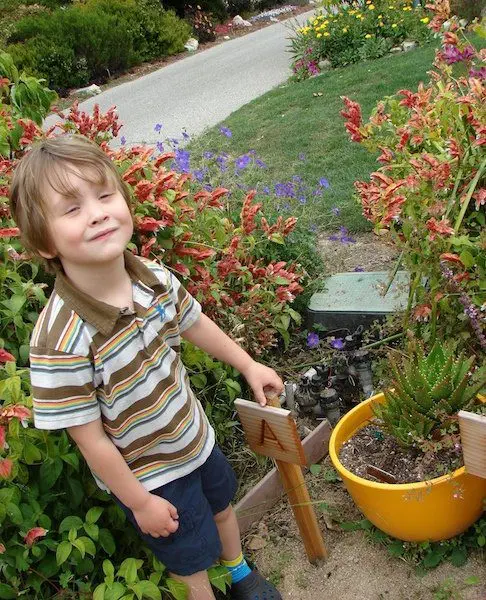 A is for aloe (and Anders)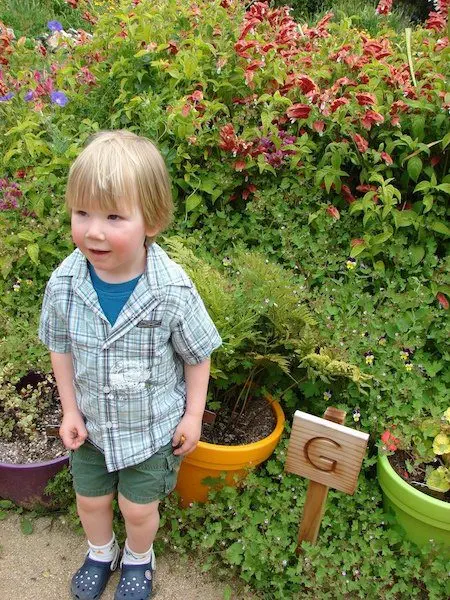 F is for fennel (and Finn)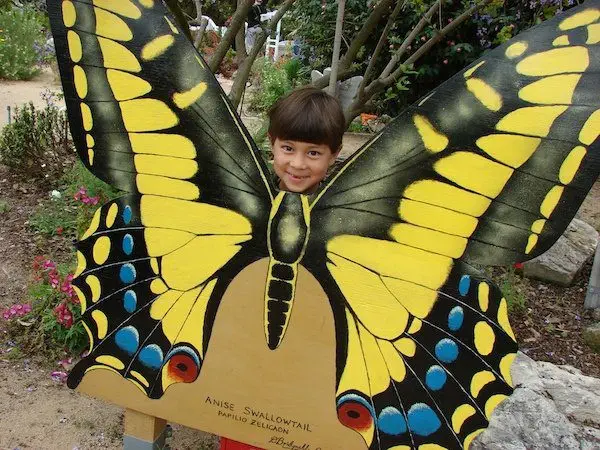 Debi's Big Explorer camouflaged as a butterfly.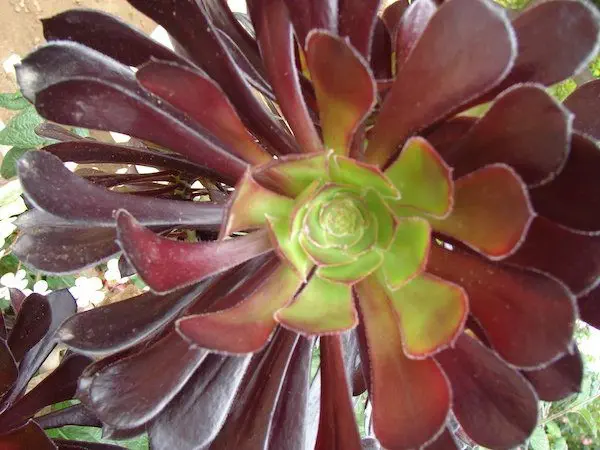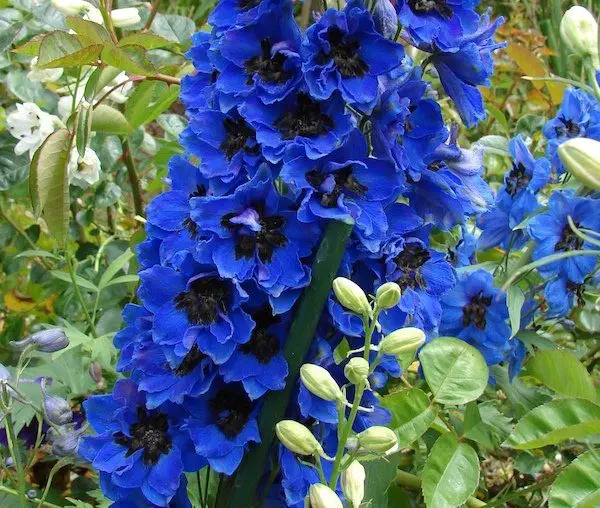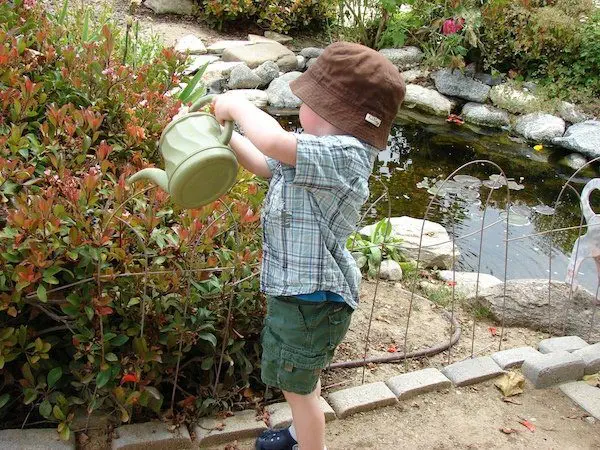 Finn earns his keep by watering some plants.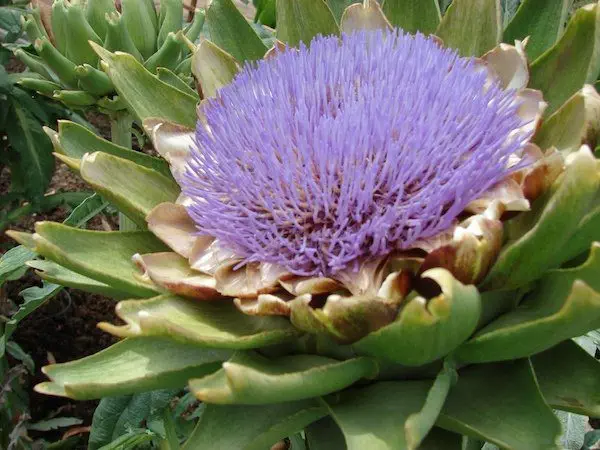 artichoke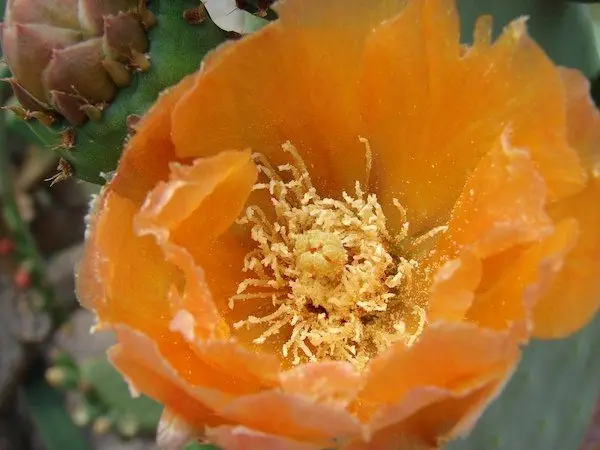 prickly pear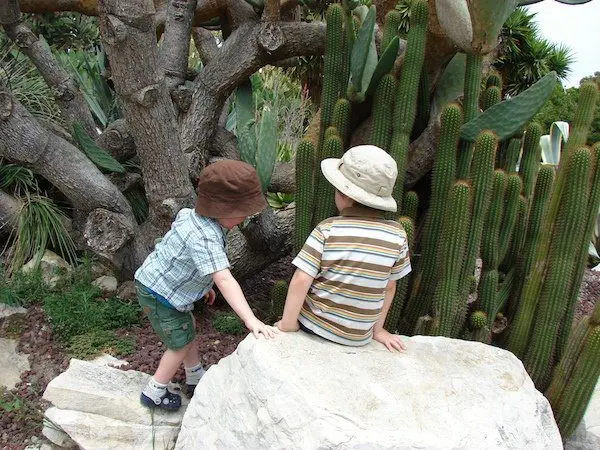 cactus viewing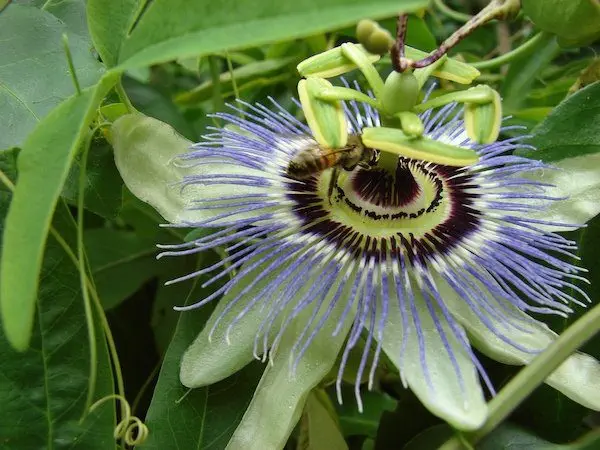 passion fruit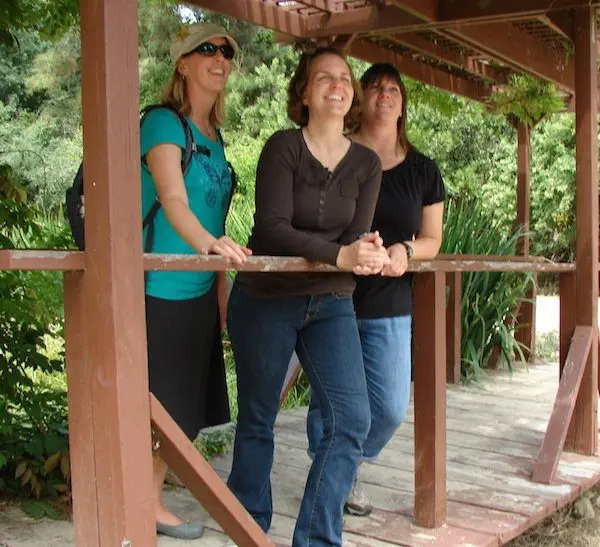 Me, Debi and Michele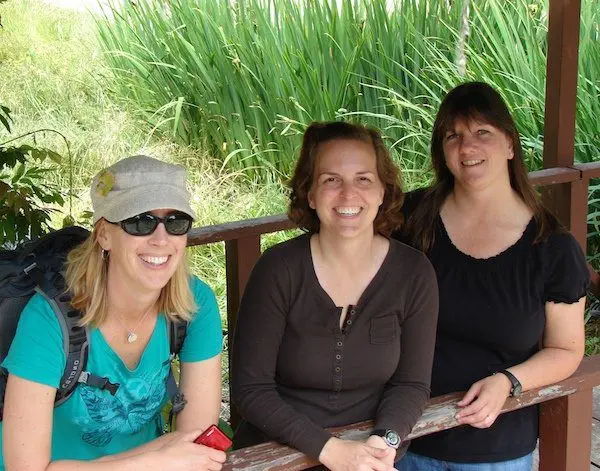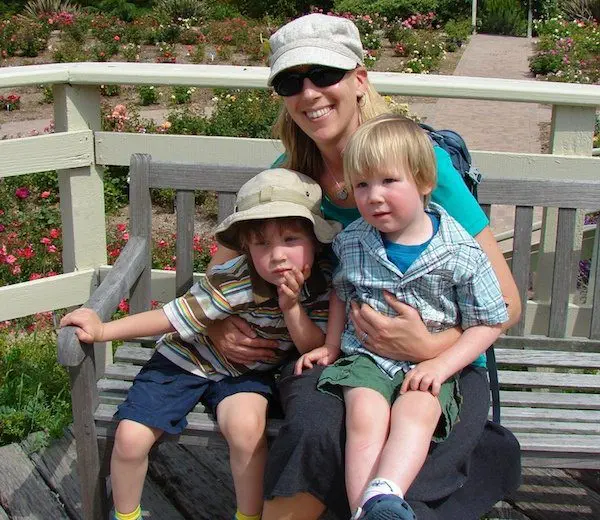 The boys are thrilled to have their photo taken.
You can read Debi's account of the day here.