I'm not going to lie–having babies around the house was hard. Anders cried for over a year and never slept. Finn was also tough, until we stripped him of his tonsils and adenoids and put tubes in his ears.
We love our boys, but aren't huge fans of babies.
But, when I walk into our bedroom and I see Finn butt-up on the bed, I kind of miss his baby-ness.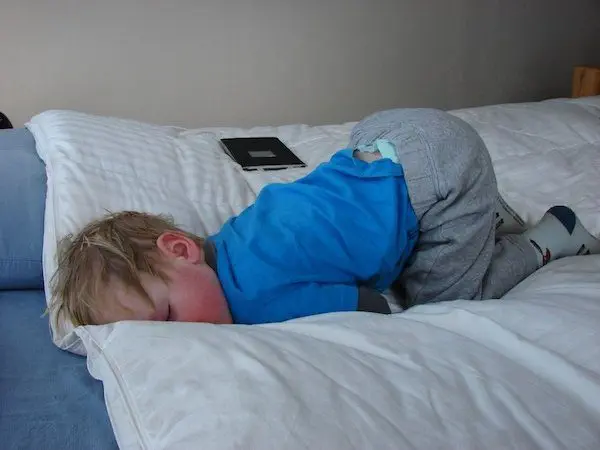 I'm glad he still does baby stuff from time to time.