March 24, 2008
Yesterday we pretty much got packed up, returned the rental car, flew to Buenos Aires, took a cab to the hotel and had food. That was about it. Henry met us at the airport in BA, which was a nice surprise.
A small side note: There is a super annoying song in the Evita movie that Madonna sings (it's not the one you are thinking of). I'll sing it to you now.
"I want to be in BA, Buenos Aires, big apple!"
What does the big apple have to do with Argentina? Why does this song have to come up several times during the movie? When will it vacate my brain?
Today was all about walking around BA (after a leisurely morning). We took a cab to the Japanese Gardens and enjoyed walking across bridges and looking at flowers. We admired statues and tried to keep Anders from swimming with the Koi.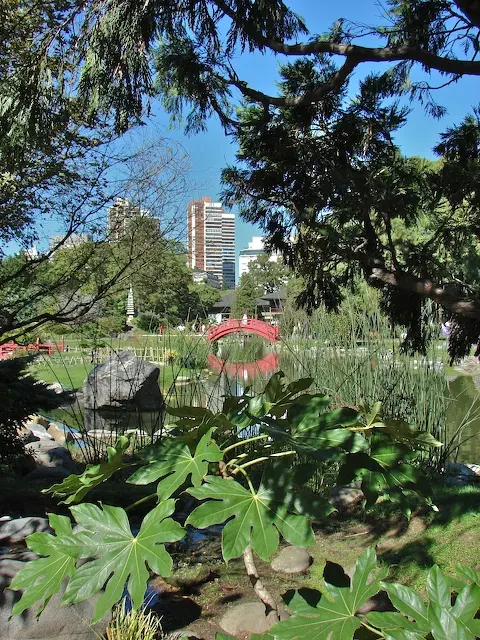 Buenos Aires as viewed through the Jardin Japones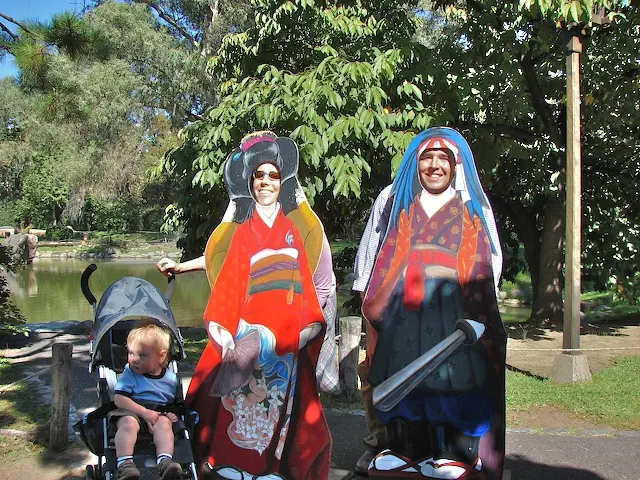 Japanese tourists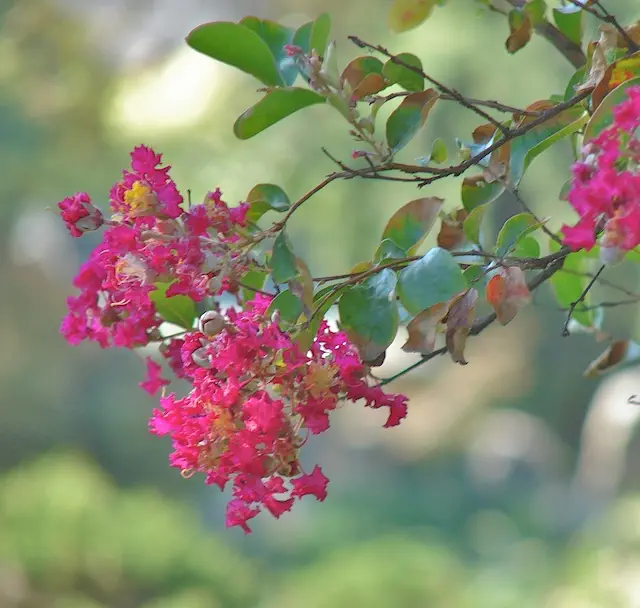 Pretty pink flowers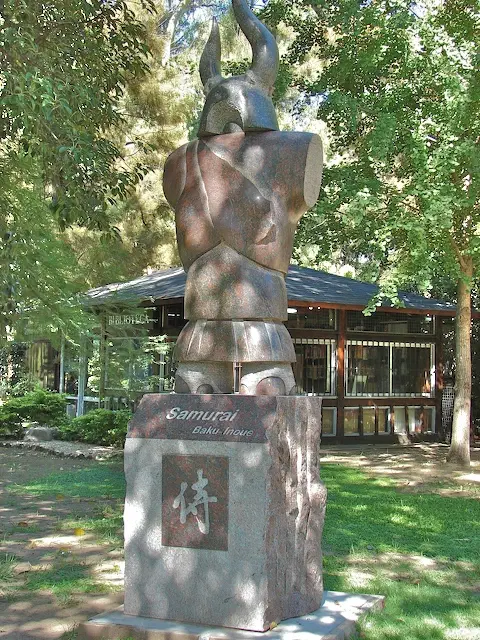 Samurai statue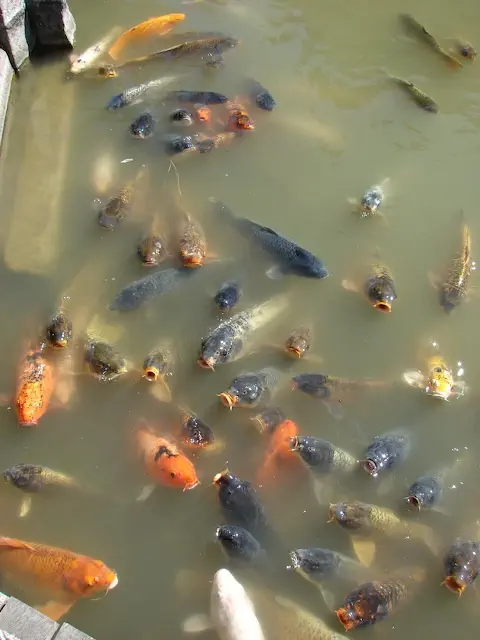 Koi swarming and lurking in murky waters.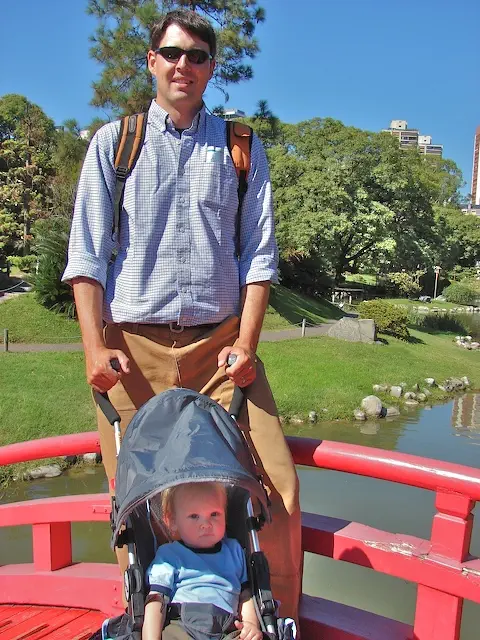 Henry and Anders hanging out on a bridge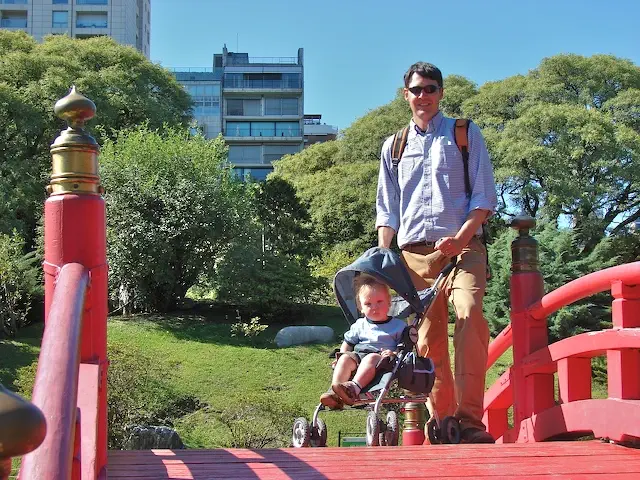 Still on the bridge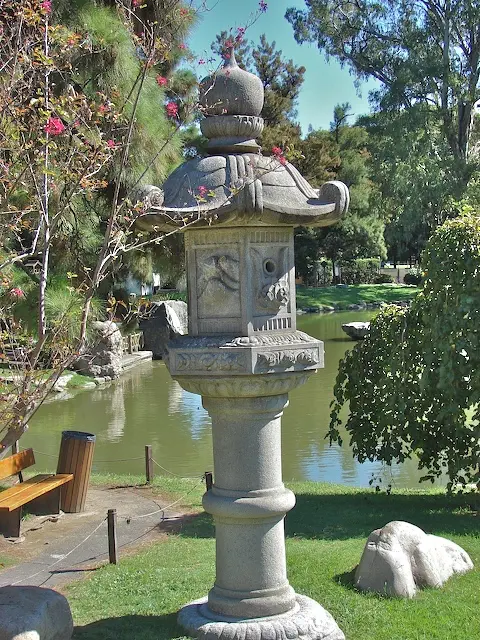 Pagoda statue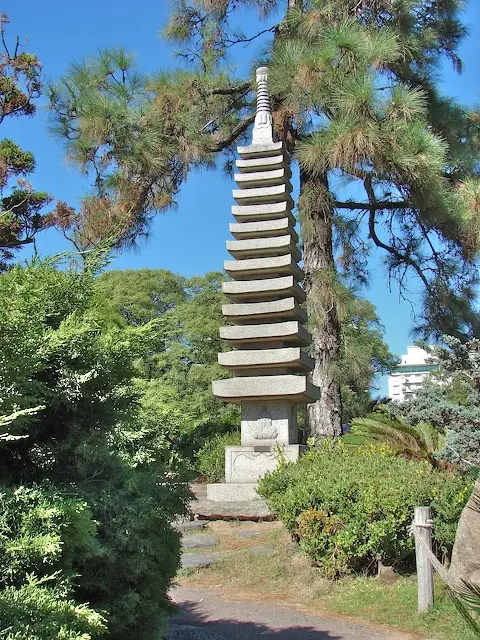 Temple statue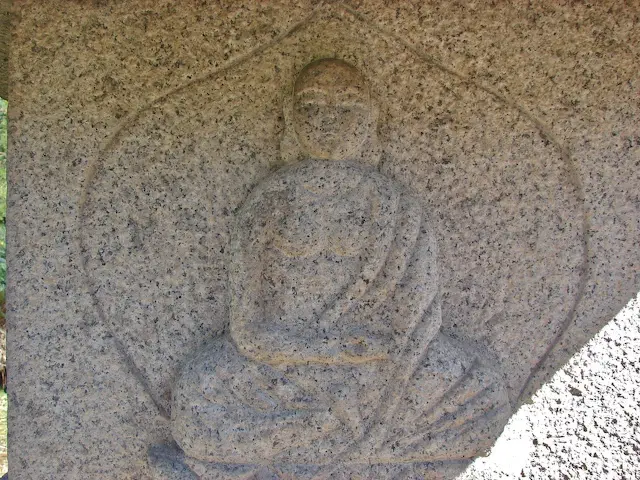 Detail on the temple statue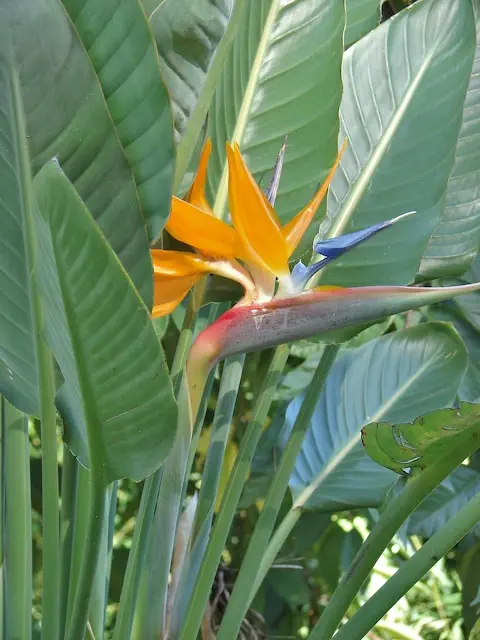 Bird of paradise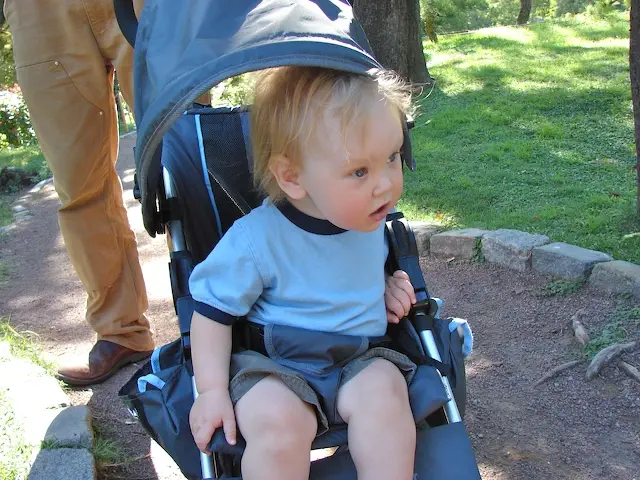 Anders in awe of the gardens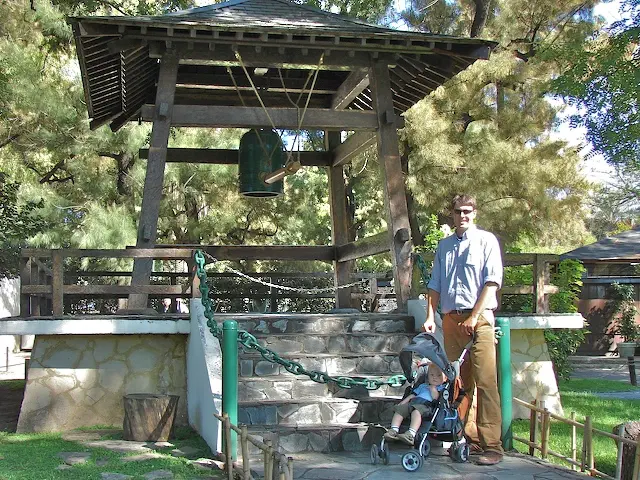 Bang a gong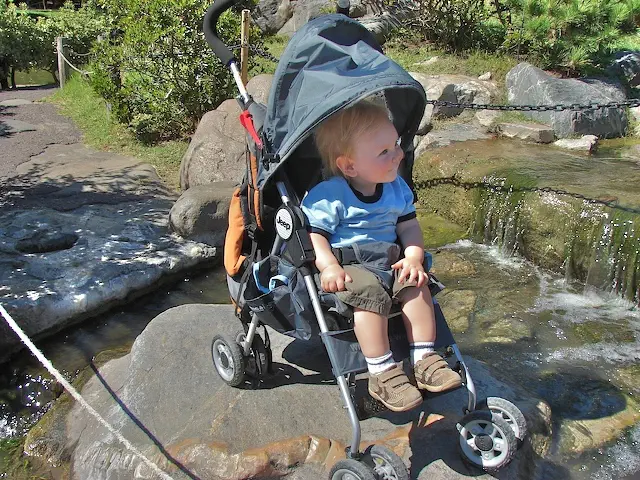 Anders smiles at the cascade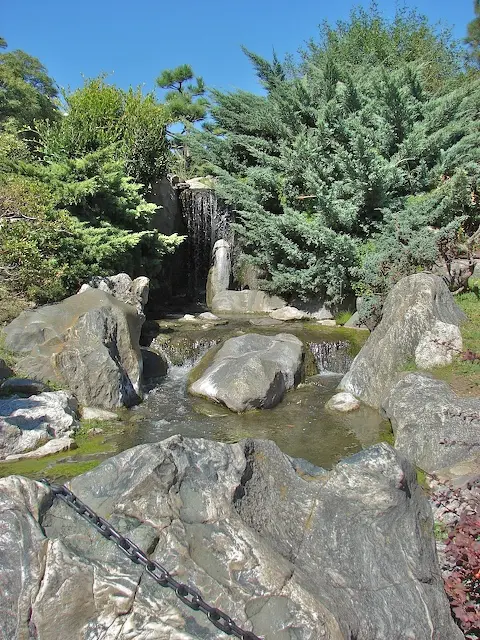 The cascade
From there we walked through the city a bit, past sprawling parks and the zoo (where we poached a peak of a huge condor). I know not all of BA is like this, but the part of the city we visited was beautiful with lots of greenspace and people recreating.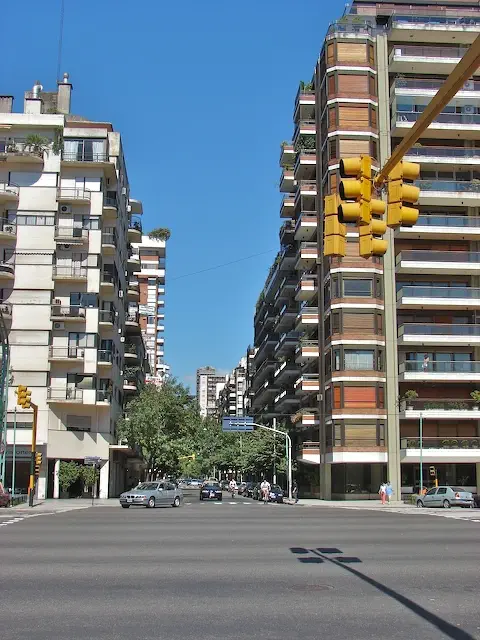 There is so much interesting and beautiful architecture in Buenos Aires, but this is the picture I took.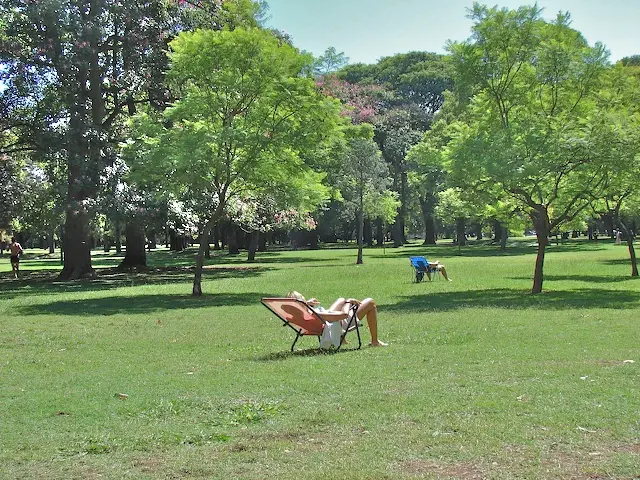 Sunbathers in a city park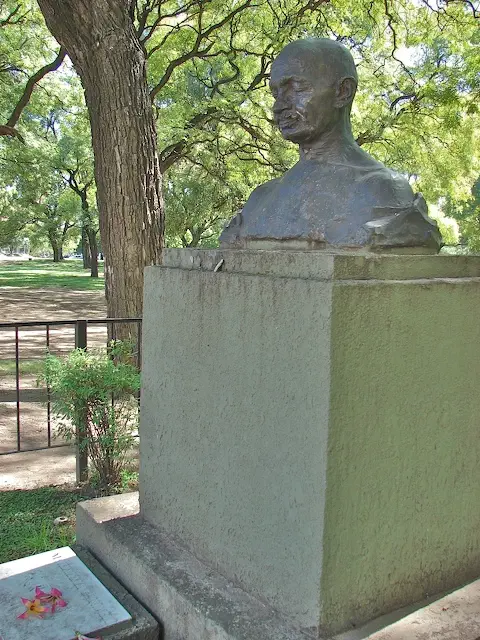 Gandhi is but one of the busts of Nobel prize winners scattered throughout the park.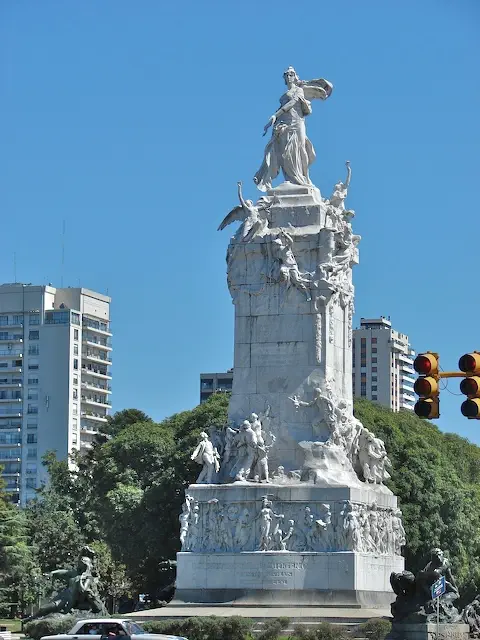 Angels in the rotunda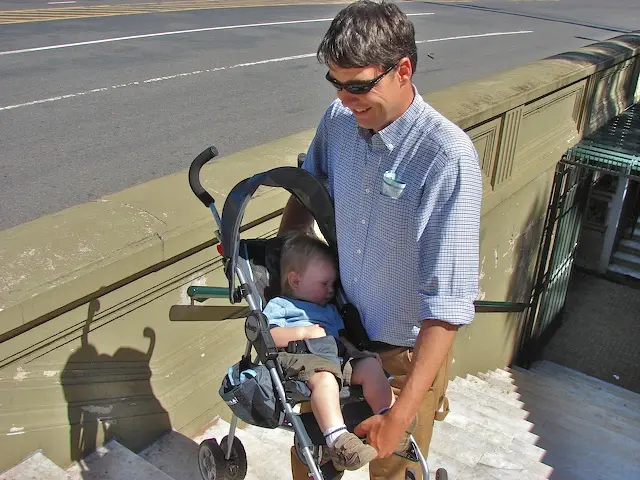 To get across a super busy street we took the underpass. It was Henry's job to get Anders down the marble staircase without waking him. It was my job to give instructions and take pictures.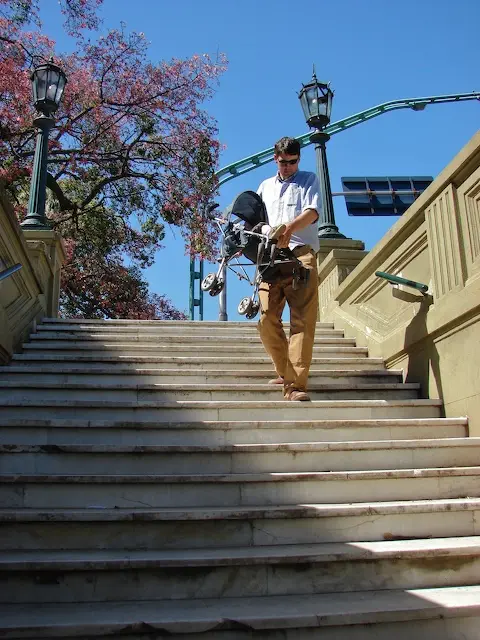 Still walking down the stairs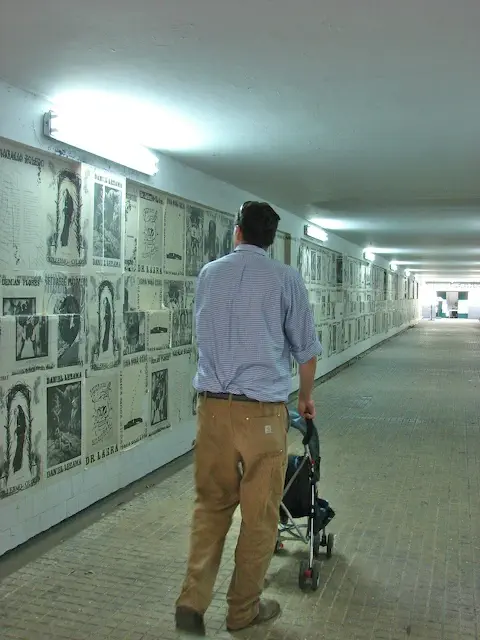 Posters in the underpass
The botanical garden was what I really wanted to see, so we headed that way. The gardens are free and huge. There are plants and labels and statues everywhere–it was heaven. I coveted the greenhouses. I drooled over flowers.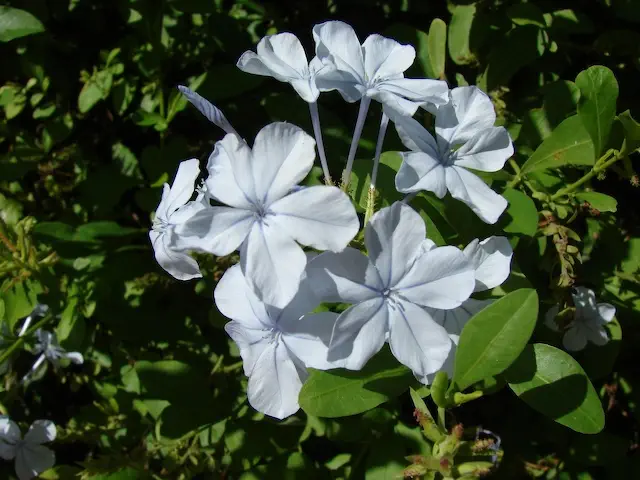 Geranium at the botanical gardens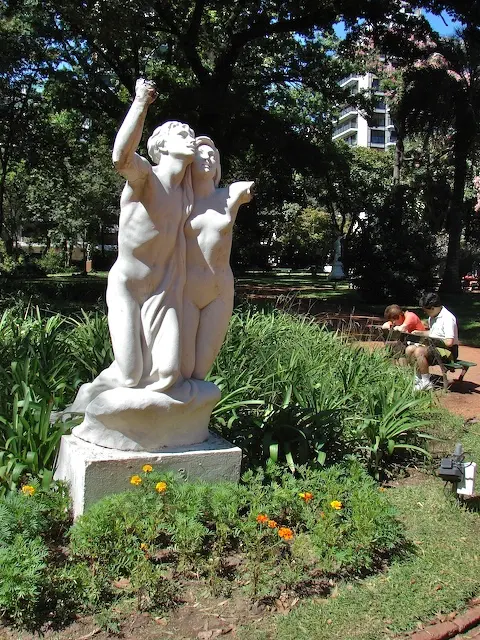 Where's my arm?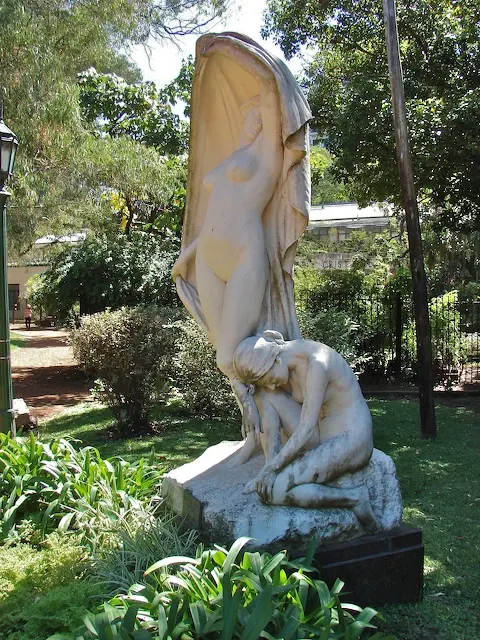 There are lots of statues in the gardens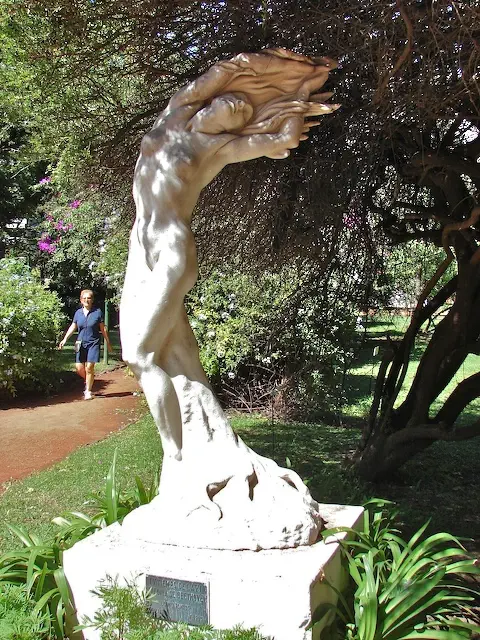 See what I mean?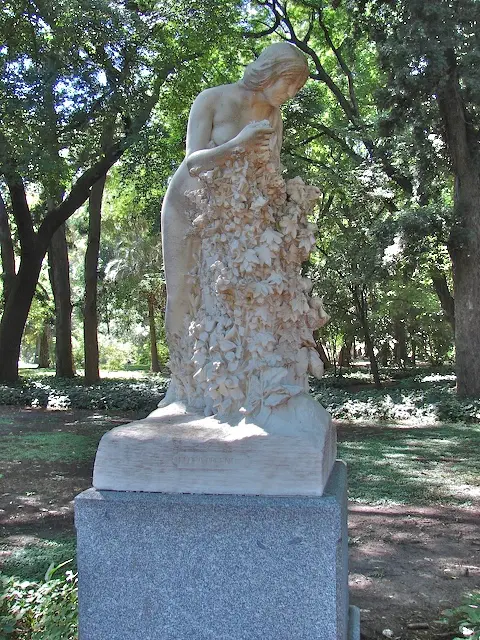 Grapevine lady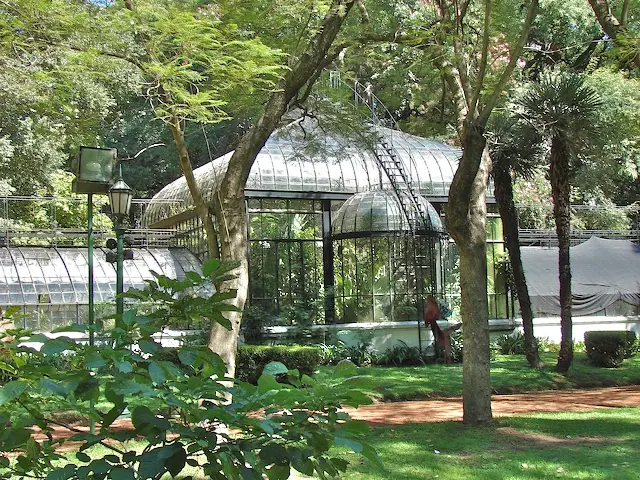 This is the greenhouse I want in our yard. Henry pointed out that it is bigger than our lot.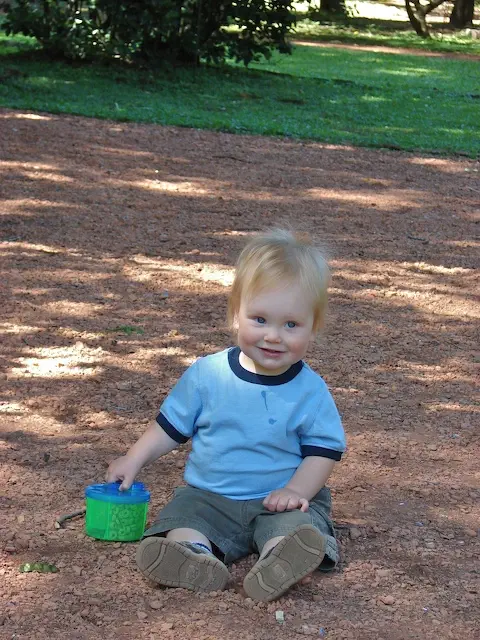 Anders plays with his snack pack on the pathway.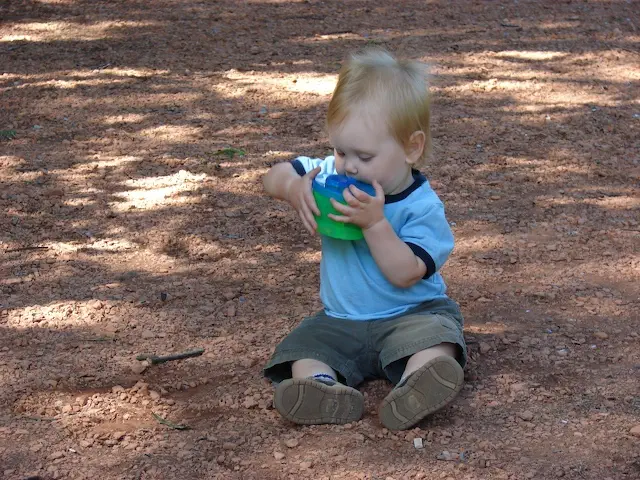 How do you get the food out of here?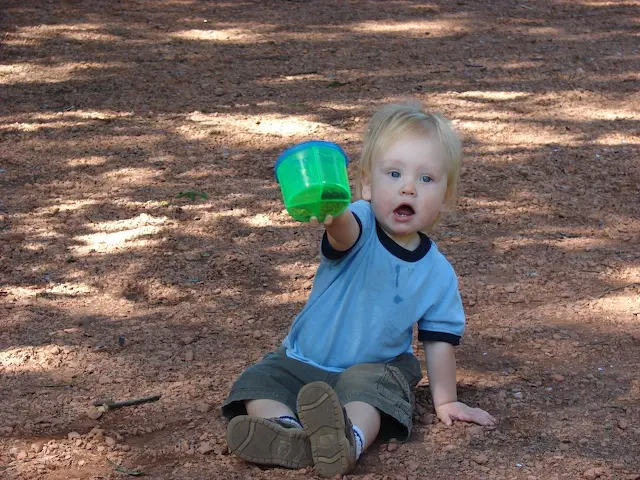 Want some dried blueberries?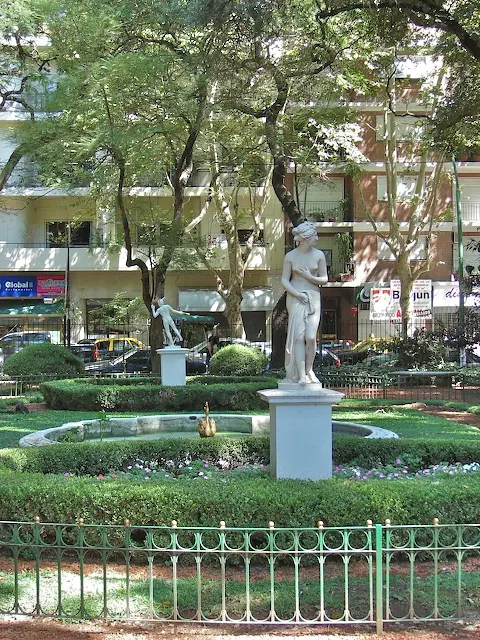 Statue garden
Scary boy
After our visit to the gardens we grabbed lunch and then headed back to the hotel. Anders took a bath and napped, I napped and showered. Then it was time to repack and head to the airport for Anders' and my 8:30 pm flight back home. Thank goodness that Argentina loves babies. We were moved to the front of every line (and there is a lot to ggo through to get out of that country). We probably would have missed our flight otherwise. Like Henry said, at least Anders' cuteness is starting to pay.
That's the trip. We had a great time. We had stress. We got to spend a little time with Henry and can't wait for him to get home on April 5th.