I've been pulling out my hair all week trying to get ready for the Bozeman Classic–5 and 10K races that take place during Sweet Pea Weekend (although the race is put on by the Big Sky Wind Drinkers and isn't associated with Sweet Pea anymore).
My job is to recruit and coordinate about 60 volunteer flaggers that line the course and keep runners and traffic separate. I also solicit and collect prizes for a raffle, organize the free massages, insure there will be medical presence–this year the EMTs canceled the day before the race, so I didn't do too well on that one….and set up and organize the finish line. Oh yeah, and I make sure there are three water stations on the courses and food and drink at the end.
I think there are more tasks I'm in charge of, but it is the day after the race, so I've already let it float out of my mind to be replaced with more pressing things like getting ready for a baby that could be here any day now.
The 10K starts at 7:15, I get to the start/finish by 5:45am, Henry and Anders came over to flag, as did Big H and Mogie. Without them and ALL the other wonderful volunteers none of this would happen. Well, maybe we could have done it without Anders, but it wouldn't have been nearly as cute.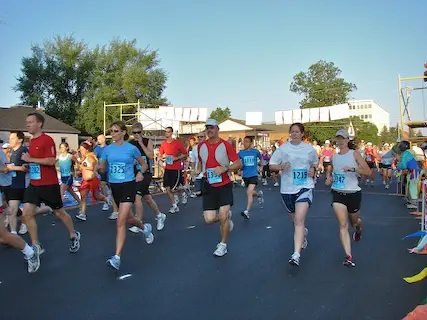 Over 400 runners at the start of the 10K. I could easily see hiking or skiing 10K, but running? That's a little wacky.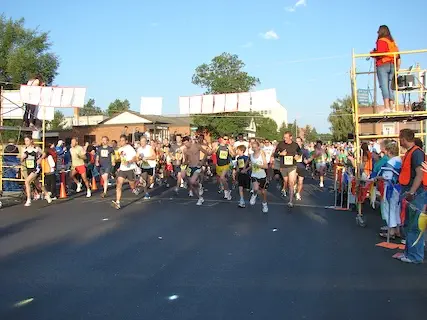 Start of the 5K.
Yes, a gorilla and a banana were among the more than 800 5K runners. Anders must not have seen them or he would have had that banana for breakfast.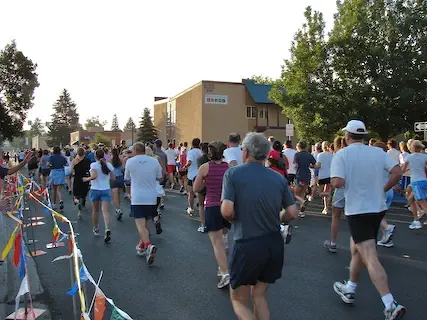 …and they are off.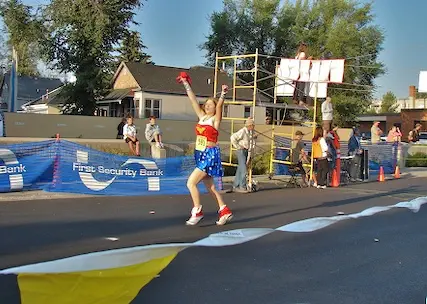 Wonder Woman showed up a little late, but she ran the 5K anyway.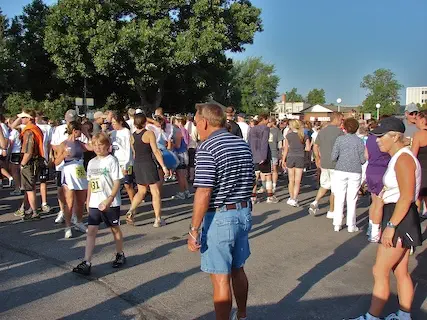 Milling about at the finish area.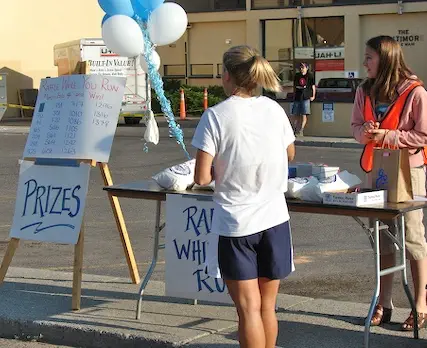 A runner checks out the board to see if she won one of many fabulous prizes.